Bobby Inman Blames the Unions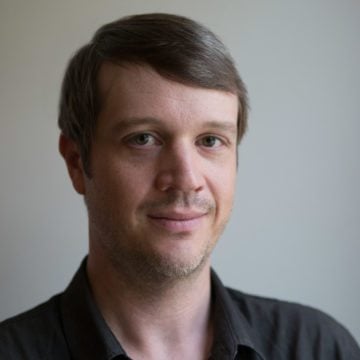 Updated below
Bobby Ray Inman now seems to be blaming labor unions for the West Virginia mining disaster that killed 29 people at the non-union Upper Big Branch mine. Inman, as we wrote on Wednesday is an Austin mover-and-shaker who's served on the Massey Energy board since 1985.
From Friday's Statesman:
Inman, 79, who teaches national security issues at the LBJ School of Public Affairs, where he has served as dean, has rejected calls for the dismissal of the CEO.

"Of course not at this point," Inman said Friday. He has huddled, sometimes by phone, with board members daily since the mine explosion, he said. "We're in the middle of a crisis. Everything depends on the cause of the explosion."

[…]

Inman said the board isn't culpable for the disaster — every board meeting begins with a safety presentation, he said — and he blamed the citations on an effort to target Massey's nonunion mines.

[…]

Inman, however, said in an interview that Blankenship "is without a question the best coal miner in the business."

[…]

"My anger level is pretty high for the disinformation pushed by unions," he said. "I'm a political independent, but this is enough to make a tea partier out of me."
I've heard from some students at the LBJ School that he's been making similar comments in his classes, so this isn't just some isolated statement.
Inman is angry – angry enough to join an extreme anti-government movement – not because 29 workers died in what mining regulators are saying was a preventable disaster, but rather because his company is being criticized for its rotten safety record.
Inman would have us believe that the Mine Safety and Health Administration (MSHA) targeted Upper Big Branch because it was non-unionized.
However, the mine's dismal safety record didn't begin with the Obama administration. Since 1995, Upper Big Branch has accumulated 3,000 worker safety violations. In a preliminary report to the White House following the disaster, MSHA wrote: "[T]his was a mine with a significant history of safety issues, a mine operated by a company with a history of violations, and a mine and company that MSHA was watching closely."
As the report notes, even during the Bush years – when MSHA was overseen by a former coal company executive and the agency suffered under budget and staffing cuts – the company was repeatedly cited for major breaches of safety protocol at Upper Big Branch.
In fact, in December 2007, MSHA told the mine it could be put into "pattern of violation" status if it didn't clean up its act, which would have allowed inspectors to shut down the mine if more serious violations were found. Then in 2009, the report says:
MSHA issued 48 withdrawal orders at the Upper Big Branch Mine for repeated significant and substantial violations that the mine operator either knew, or should have known, constituted a hazard.  Massey failed to address these violations over and over again until a federal mine inspector ordered it done.  The mine's rate for these kinds of violations is nearly 19 times the national rate. [emphasis mine]
Inman apparently has been complaining to his LBJ School classes that the media needs to compare his company's safety record to that of other coal-mining companies. Fine. According to MSHA, Upper Big Branch has nineteen times the national average for withdrawal orders.
Regardless, I think this kind of comparison is a bit of a red herring. Even if Massey's safety record was better than average – and it's not – that is only a relative comparison, one that's skewed by the fact that preventable coal-mining disasters happen with alarming regularity.
In an interview with The Nation, Ken Ward, a nationally-recognized coal-mining reporter for the Charleston Gazette, makes a similar point:
When you see the national media kinda clamoring over this disaster they have this debate in their stories: 'Well, did this mean they have more or less violations than the average?' Why not start with the idea that violations are against the law and they ought not to be accepted?
Let's zoom in a little closer on Upper Big Branch.
Although it is too early to know for sure, the evidence suggests that the explosion at the mine involved explosive methane and coal dust.
Regulations require mines to be equipped with ventilation equipment to expel the methane. Coal dust is supposed to be covered with non-combustible materials. It ain't rocket science but it takes money and effort.
Back to Ken Ward:
They were being repeatedly cited for not following the ventilation plan that was meant to cleanse the air of explosive methane and dust.

They were cited repeatedly for allowing explosive coal dust to accumulate inside the mine and they had a very staunch record of appealing large numbers of these citations, which has the effect of clogging up the enforcement system.
These are facts. And they're not being made up by evil labor unions; they're coming from independent news sources, government documents and MSHA.
And what of those unionized mines? By some estimates, they are twice as safe as non-union mines.
It's important to note that Massey CEO Don Blankenship – and apparently, Bobby Inman too – is stridently anti-union.
Last Labor Day, Blankenship helped fund a Tea Party rally featuring Sean Hannity and Ted Nugent. In a bizarre tirade at the event, Blankenship railed against environmentalists and "corporate America" for shutting down coal mines and undermining American labor.
"I also know Washington and state politicians have no idea how to improve miner safety," Blankenship said at the rally. "The very idea that they care more about coal miner safety than we do is as silly as global warming."
Blankenship's nutty ideology must've rubbed off on Inman.
Inman thinks Blankenship "is without a question the best coal miner in the business."
He protests that the Massey board can't be culpable because they have a safety presentation before every meeting. Instead, he blames the unions and threatens to run away and join the tea parties.
We live in an age where the powerful piss on us and call it rain.
Update: Ed Sills, director of communications for the Texas AFL-CIO fired a shot across Inman's bow today in the AFL-CIO newsletter:
Also beneath contempt are remarks by Massey board member and Austinite Bobby Ray Inman, who is way too smart to try to put over the notions that a) the board of a company that has been cited time and again for safety violations had done everything possible to prevent the explosion and that b) the pay of the directors and the interlocking set of relationships that are evident on this board don't reckon in the effort to explain this catastrophe.

It would be one thing if Inman, who sits on Massey's board, had stopped at defending the CEO and arguing that the full investigation of the disaster needed to proceed before reaching any conclusions. (It should be noted that Inman isn't hesitant to claim before the investigation is over that the board isn't culpable. One can't have it both ways.) But it is something else for Inman to lay blame on the United Mine Workers, the AFL-CIO and other unions activists who have every right to point up the company's sorry safety record.