Birth of a License Plate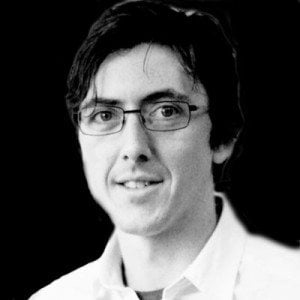 Wrap-up of the The 2012 Texas Observer Rabble Rouser Round-Up
The 11th annual Texas Observer Rabble Rouser Round-Up and Fat Cat Schmoozefest shook the Continental Club this past Monday, February 27. It was a great party to celebrate the Observer and our wonderful community of supporters and friends!
We'd like to thank a few of those who made it all possible:
OUR DEDICATED SPONSORS
The Texas Observer would like to thank the following people for their generous support of the 2012 Rabble Rouser & Fat Cat Schmoozefest:
$5,000 Community Leader
Lisa Baron Blue
$2,500 Agitator
Sharron Rush
Dale & Libby Linebarger
$1,000 Rabble Rouser
Gilberto Ocañas & Cha Guzman
AFL-CIO and Becky Moeller
Kathleen Clark
James Marston & Annette LoVoi
$500 Legislative Supporter
Nancy Alliegro
American Printing & Mailing
Becky Beaver
State Rep. Lon Burnam
Carlton Carl
Randy Chapman
James Davis & Jan Demetri
Congressman Lloyd and Libby Doggett
Susan Longley
Melissa Jones
Elisabeth Piedmont-Marton and Bruce Marton
Mary Nell & Phillip Mathis
Catherine & John Paul Moore
James Phillips
Robert Shivers into Robert & Nancy Shivers
Travis County Legislative Caucus (Reps Strama, Howard, Dukes, Rodriguez & Naishtat)
State Senator Kirk Watson
Nancy Williams
Marc & Suzanne Winkelman
Our fabulous auction donors
Our Silent Auction raised over $6,700, all of which will go to benefit the work of the Observer. We thank those that donated items big and small to the Silent Auction this year, including:
Phillip Mathis; The Texas ACLU; Alan Pogue; Alison Eden Photography; Allan and Louise Hirst; All Things Considered and Robert Segal; Amie Rodnick; Ann Herbage; Barbara Morgan and the Austin Film Festival; Barbara Schlief; Ben Sargent; Carlton Carl; CBS Morning News and Bob Schieffer; CinnaMan and Michael Hurd; D'ann Johnson; the Davis McLarty Agency; Dick Lavine; Dick Leverich; Ellen Gibbs; Ellen Sweets; Gordon Fowler; Inn Above Onion Creek; Jim Hightower; Malcolm Greenstein; Math for Keeps; Miles of Chocolate; Monkey Wrench Books; Nan Sawyer; Paul Stekler; Relaxing Therapeutics by Jeanne Arquel; Sarah Stevens; Sarah Bird; Texas Healing Arts Spa & Wellness Center; Ty Fain; Robin Jackson Photography; UT Press.
Program participants
Genevieve Van Cleve was an outstanding emcee who delivered a program that was lively, insightful, and fun! Texas State Representative Jessica Farrar struck a high note to start the evening with her keynote speech!
The People's Friend Recognition and Award
At the event, The Texas Observer announced the 2011 Tyrant's Foes and presented the 2012 $1000 People's Friend award to Suzie Canales. The 2011 Tyrant's Foes included Brian Carr; John Folks; Scott Nicol; Shailey Gupta-Brietzke; Chuck Luther; Zita Telkamp and Therese Cunningham; Wally and Peggy Van Wyk; Allen Weeks; Suzie Canales; and Walter Reaves.
(more at www.texasobserver.org/tyrants-foe)
The 2012 Texas Democracy Foundation Next Generation Leaders
The Rabble Rouser introduced the second class of Next Gen Leaders, including: Joshunda Sanders; Cristina Tzintzun; Phoebe Moore; Matthew Gossage; Brandon Dudley; Andrew Cates; Cliff Walker; Roger Garza; Jaclyn Uresti; Kelly Wilson; Vincent Aguirre; Dan Buda; Melissa Cubria; and Robert Longoria
(more at www.texasobserver.org/next-gen)
Rabble Rouser Committee
These outstanding volunteers and supporters were tireless and we are tremendously grateful for their extraordinary effort. Hats off to a great group of dedicated organizers for throwing such a fabulous party! Thank you so much to: Peter Ravella; Sharron Rush; Jen Cooper; Robert Behrendt; Kate Fain; Eric Scott; Nancy Alliegro; Sean Chitty; Vanessa Fuentes; Belinda Acosta; Diana Claitor; Ellen Sweets; Deliana Garcia; Susan Longley; Shelley Smith; Carlton Carl; Jamie Connatser; Charlotte McCann; and Susan Morris.
Vendors
We greatly appreciate our vendors for the event, including American Printing; CinnaMan; Creative Creations Catering; Hoover's Restaurant; Satay Restaurant; and, of course, the Continental Club. Plus Chocolate samples courtesy of Miles of Chocolate.
And special thanks to our fabulous band, The White Ghost Shivers!
Staff
We also thank the amazing staff of The Texas Observer, who not only throw a good party but also work hard everyday to bring you the stories not carried by the mainstream press: Candace Carpenter; Krissi Trumeter; Jen Reel; Jonathan McNamara; Dave Mann; Piper Stege Nelson; Forrest Wilder; Susan Smith-Richardson; Patrick Michels; Emily DePrang; and Melissa del Bosque.
Until next year, keep Rabble Rousing and fighting to fix the world!