Wrong Side of the Tax
A meteoric rise in property assessments in a West Texas town wreaks havoc on low-income taxpayers.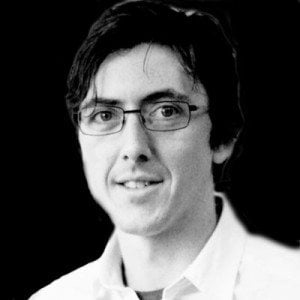 On the west side of the West Texas town of Big Spring, on the last lot on a dead-end street, sits a little old stucco house that Phillip Dominguez bought two years ago for $6,000. It was a bit of a bargain at the time—the county said it was worth $9,600—but there isn't much to the house. It's 47 years old, less than 800 square feet, with a stunning view of a scrub brush field where strangers come to dump their trash. But there's a sentimental connection. Dominguez grew up a few doors down, and he and his extended family own seven homes on this two-block stretch of Lorilla Street. Dominguez lives nearby and rents the stucco house to his cousin. The whole family is within short walking distance of one another.
Dominguez didn't consider it an investment property—when he bought it, he just needed a place to stay close to his ailing parents—and he's done little to improve it. So he was surprised last month to open his mail and discover the county had appraised the home at more than $25,000—a 265 percent jump in a single year. It's the sort of increase you might expect in a fast-growing city like Austin, but in Big Spring it came as a shock. The rise might have been pretty good news for Dominguez if anyone was willing to pay that much for the house, but the market around here isn't exactly hot. He says there's no way he could sell it for that much. Though the recent oil boom filled hotel rooms and trailer parks 40 miles away in Midland, there's no sign of it on Big Spring's west side, where abandoned and burned-out houses are common.
"Ain't no oil boom on this side of town," Dominguez told me as we stood amid beer bottles and snack wrappers in the dirt alley beside his house. "No one's building or doing nothing over here, so I don't know why they're saying it's going up."
Last year Dominguez paid a little more than $200 in taxes on the house; now the county says he owes $685. "Money-wise, it's a big shot," he said, but more than the bill, he's worried about wild fluctuations. "If it tripled this year, what's to keep it from tripling next year, you know? So then that little $400 increase well, next year, triple that, that's $1800." He asked around his family and heard the same story: skyrocketing appraisals with tax burdens rising along with them. His brother Jake, who lives on the same street, saw his appraisal jump from $17,424 to $73,329 this year. The seven properties the family owns on Lorilla Street went from a combined appraised value of $71,400 to $234,000.
Dominguez works on cars for a living; his brother is a bricklayer who told me he hasn't had a pay raise in years. Another brother just lost his oilfield job after the price of crude plummeted, and now he's making far less working construction. They all pay property taxes on the homes they live in, but most of the homes are owned or co-owned by an aunt—so none of them are covered by the state homestead exemption, which exempts the first $15,000 of a primary residence's value from taxation. Dominguez can't figure why any of them should have to pay so much more just to keep their homes, especially when they don't seem to get much from the city in return—the trash keeps piling up by his house and nobody comes to mow the overgrown alleys or pick up the stray pitbull that's been terrorizing kids in the streets.
"The city don't even care that much for us," he said, "and it shows."
A lot of people in Big Spring feel the same way. On a cold Thursday in late May, Dominguez joined more than 200 others picketing the Howard County Appraisal District office on the town square. It was the first big protest in town anyone could remember. They marched in a long loop along the sidewalk, carrying signs and trading tales of the horrors that came in the mail: a lot valued at $1 suddenly revalued at $4,000; a home that spiked in value while the neighbors' assessments stayed flat. A guy in a floppy bucket hat and camouflage sandals hollered into a megaphone: "This needs to be on Fox News! Get this on The O'Reilly Factor!"
Eighty-one-year-old Rosa Lopez walked quietly in the line. She told a Big Spring Herald reporter that she gets by on $600 a month living in her longtime home. Last year a fire burned the front half of the house and cut off her power. A homestead exemption covers any taxes she'd owe on her home, but the appraisal on the lot she owns behind her house had jumped from $128 to $8,898, and the county wanted $240 in taxes for it.
Many, like Lopez, were new to the details of property tax appraisals, but it was plain enough that the county expected far more from them than they'd paid last year, maybe even more than they could afford. The crowd seemed angry but also earnestly confused. On the sidewalk they traded theories: Local elites were hoping to gentrify Big Spring by inflating home values; the oil crash had left Howard County desperate for new sources of revenue; economic boosters had commandeered the appraisal district and hoped to drive people from their homes to make way for a new railroad spur. The most vexing rumor of all was that the county had levied its most dramatic reappraisals at those living in Big Spring's least valuable homes, that people in the city's poorer north and west sides were being forced to shoulder an extra burden while the town's hillside mansions saw just modest increases.
Much to the demonstrators' frustration, Howard County Chief Appraiser Ronnie Babcock was out of town during the protest. One of the marchers carried a sign made just for him (the name was mangled) that read, "Where's Waldo… I mean Robbie?" But a week later, Babcock told me Big Spring's home values jumped so much this year because he'd discovered that the values had been flat, and far too low, for years.
It's Babcock's job to certify that all the property in Howard County is taxed at fair market value. He told me Big Spring's low-value homes in particular were coming up short. "A lot of the lower-income properties, the value hadn't been changed on 'em to amount to anything in several years," he said.
Babcock's predecessor, Brett McKibben, who left Howard County three years ago to become the chief appraiser in Brown County, told me that if there was a problem with his values, he never heard about it from the state comptroller's office, which gauges the performance of local taxing entities. "I passed the state study every year," he said.
Each year, the comptroller's office performs its own appraisal for each school district in Texas to estimate how much money the districts will generate. The county's appraisal has to fall within a five percent margin of the state's. Last year the comptroller said Howard County's appraisal was far too low in one particular area: residential homes valued at $102,000 and less. In the two lowest tiers of residential homes, the state said, Howard County's values were 79 percent and 86 percent of the state's in 2014. This year, Babcock's appraisals corrected for that difference.
In other words, the protesters were right. It was a tax hike on the poor, but one with a plausible explanation.
When state lawmakers promised tax relief to homeowners this year, they were responding mostly to middle- and upper-class Texans in fast-growing areas who've seen their tax bills rise by thousands, or tens of thousands, in recent years. Outrage from wealthy homeowners and business owners is what drove the zeal for tax reform at the Capitol. Big Spring shows how Texas' reliance on property taxes can be particularly burdensome to low-income homeowners.
Some of this will sound familiar if you're in Austin, where spiking property values on the east side have been a symptom of gentrification as new entrepreneurs and homeowners buy and rebuild. That's not happening in Big Spring. Folks like Dominguez and Lopez just want to hold on to their modest homes and stay close to their families in neighborhoods that aren't changing much. It's unlikely that Big Spring's north or west side residents can cash in on rising home values and move elsewhere.
Instead, by Babcock's estimation, some Big Spring homes have simply been undervalued for too long. "There's one house that I looked at since all this started," Babcock said. "It was $23,000 last year. The two or three years before that it had been $7,000—and this is a brick home. This year it was raised to like $53,000, and in my opinion that's still not enough. I think it would sell for like $75,000 or $80,000."
Because state law generally keeps sale prices private, he's operating on limited information. Babcock can't get access to the databases that real estate agents use to keep up with sales, so he has to make an educated guess. His office sends out surveys, and when people walk in to sign up for a homestead exemption, his staff asks what they paid for the house. He and his appraisers drive around town taking note of recent additions and updates that increase a home's value. They also estimate based on comparable homes and conditions in the market. It's the same complex system used across Texas. Homeowners can challenge appraisals—most people I spoke with in Big Spring didn't know that was possible until recently—but must either fend for themselves or hire a lawyer. Big companies go through the same process, but with teams of lawyers that county appraisal offices can rarely afford to match. For example, the Alon oil refinery, located in Big Spring and the largest source of tax revenue in the county, recently settled a lawsuit with Howard County that allows it to pay far less than the county argued it should owe. A 2013 settlement pegged the refinery's value at $50 million below the county appraisal.
Rising oil production is a powerful driver of home prices, but there's a lag. Even though the oil business has cooled off, this year's appraisals reflect a market that's supposedly heating up. In Odessa, Ector County Chief Appraiser Anita Campbell said, there's an 18-month lag between oil prices and home values. She said there's been a slight uptick in Odessa prices this year, but nothing like what's happening in Big Spring.
Michelle Machwart is a Big Spring real estate agent who sits on the appraisal review board. When a homeowner disagrees with the county's estimate, Machwart is one of three arbiters who hears the case. Even if it doesn't show in every part of town, she told me, the housing shortage in Big Spring has been "severe" since 2012. When she moved to Big Spring in 2010, there were 277 homes on the market; for the last few months there have been just 115. Newcomers arrive for work at Big Spring's federal prison or the Veterans Affairs hospital and can't find a place to live.
"Everybody's taxes have gone up, and it is hard. They've gone up astronomically, and I understand where people need an explanation and they feel frustrated," Machwart said. But homeowners who haven't seen their taxes go up in several years may be simply unfamiliar with the appraisal process. "Once they get there and they understand, I think it's half the problem. I think we can reach an agreement. More than likely it's because they don't understand how the valuations are calculated. And of course everybody wants lower taxes."
Last year, Scott Emerson tried to stage a protest over property value appraisals. He and his wife own 17 properties in Big Spring, and they all went up more than he thought was fair. He advertised the protest and told his friends, but he couldn't draw a crowd to join him.
What made this year different, apart from the magnitude of the appraisal hikes, was a lifelong Big Springer named Nati Saldivar and her community group, the North Side Movement. Big Spring isn't all that big—the population is around 28,000—but it is highly segregated. Generally speaking, the richest folks live in Highland, a hillside pocket of homes fanned by a line of windmills on the ridge, cut off by a highway from the rest of town. The North Side is one of the least wealthy parts of Big Spring. It's separated from the rest of the city as well, by railroad tracks. The neighborhood is almost entirely Hispanic, with no schools or grocery stores but easy access to truck stops along Interstate 20 and Big Spring's federal prison. Since 2012, Saldivar has been organizing her neighbors, renovating a park where the community can gather, and showing up at City Council meetings to fight for city services.
So when north side residents started getting letters last month saying their home values had doubled or tripled, and that they owe hundreds more in taxes, they knew who to call. "The volume of calls I received in an hour, it literally drained my cell phone," she told me last month, at the protest she and Emerson co-organized. They alerted local media, provided sandwiches for the marchers, and even brought in a Houston-area attorney with experience in Big Spring—he'd represented residents in court for injuries and property damages from an explosion at the Alon refinery.
That lawyer, David Showalter, told me it was wrong for the county "to try and appease somebody in Austin" by raising the values in response to the comptroller's report. He said that what's happening in Big Spring now—a volatile housing market wreaking havoc on low-income homeowners—exposes deeper problems in the way state government and public schools are funded. "The state's reliance on property taxes, the whole system needs to be reset," he said.
The sidewalk protest lasted a few hours, but the anger that prompted it is still boiling. Babcock estimated this week that he'll have close to 5,000 appraisal challenges across the county once they're all counted, including a significant share of Big Spring homeowners, up from around 2,200 last year. For some homeowners, the process will be as quick as accepting a revised assessment from the county. For others it will mean a drawn-out court fight. Saldivar said Showalter offered his services, for a fee plus a cut of the savings, to anyone who wants to fight.
In May, the Legislature settled on a $1.24 billion property tax break, which will go to voters in November for approval. The savings for most homeowners will be modest. The legislative plan raises the homestead exemption from $15,000 to $25,000. That will help some people in Big Spring. But it won't help Lopez, whose property includes two contiguous lots. Nor will it help families like Dominguez's, who share ownership of a few homes close together.
After the crowd cleared from the May protest, one woman lingered behind in a small park beside the appraisal office. Pat DeAnda, a 68-year-old lifelong Big Springer, told me she was the city's first Hispanic City Council member and now sits on the school board. Saldivar is her cousin; she figures fighting spirit must run in the family.
"The most beautiful thing I saw today is that everyone was here for the same reason," she told me. "It was a cross-section of the community. You do not see that in Big Spring. This is a really divided community. It's not common to see a white man walk next to a Mexican man for the same cause."
Whatever happens with this year's assessments, DeAnda told me, the cooperation she witnessed, and the impressive turnout, leaves her hopeful that Big Spring's Hispanic community is finally forcing its way in from the city's margins after so many years. She lives on the North Side, and looks forward to seeing how much more vibrant it can be, but she's not going to get too sentimental about it.
"If I could sell my home for what the property's valued at," she said, "I'd get the hell out of here."