Behind the Private Prison Company That May Take Over Kerrville State Hospital
Over the last decade, Florida-based GEO Group has racked up a stunning record of riots, deaths, inmate escapes, sex abuse scandals, and inhumane conditions at the facilities it runs.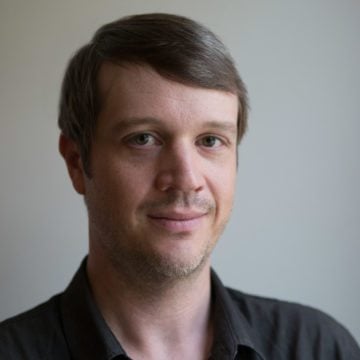 How do they do it? How do for-profit prison companies manage to grow their market share despite a track record that would make a guard at Angola blush?
Over the last decade, Florida-based GEO Group has wracked up a stunning record of riots, deaths, inmate escapes, sex abuse scandals, and inhumane conditions at the facilities it runs. Check out an extensive list of scandals here. Or, for just a small taste, you can read my 2009 account of how a string of deaths at the GEO-managed Reeves County Detention Center in Pecos pushed inmates to the brink.
And yet, the federal government and states like Texas keep turning to the company to run their jails and prisons. The latest: GEO Care, a division of GEO Group, could take over the Kerrville State Hospital, a mental health facility that hosts people who've been found not guilty by reason of insanity or were ruled incompetent to stand trial. By all accounts, the Kerrville facility currently performs a very difficult task fairly well. So why is the state making a push to privatize? Fort Worth Weekly explains:
The company is the only bidder for what would be a $24 million contract –– and is promising to run the hospital for less than the basement-level funding the state now provides.

The short answer to "why" is that state officials sought bids for a private takeover because the Texas Legislature told them to — with the requirement that bidders agree to reduce costs by 10 percent from what the state now spends. And Texas already spends less per citizen on mental health care than any other state.

It's part of a broad push in Texas state government in recent years to farm out state-run operations to private companies and, in some case, to sell off state facilities to those firms. In this case the state is simply looking for a way to save a few million dollars through privatization.
Even more so than a run-of-the-mill jail or prison, it's hard to see how a private company can scare up 10 percent savings for the state without eroding the safety, security and well-being of the staff and patients. Keep in mind, too, that presumably GEO Care hopes to carve a profit out of Kerrville in addition to the savings.
And this gets to the fundamental critique of the for-profit prison model: The companies aren't necessarily any more efficient; they just cut corners in an already-strained system. The state need only look at the GEO-run Montgomery County Mental Health Treatment Facility, which the Statesman described as potentially "a harbinger of what taxpayers can expect if a for-profit company wins control of a public state hospital." The Department of State Health Services slapped GEO with a $107,500 fine after finding major blunders at the facility, including improper restraint and isolation of patients and failure to report incidents like patients eating their own feces. (The fine has not been finalized.)
"Why would the state continue to award companies with an incredibly troubled record like GEO's?," asked Bob Libal, executive director of Grassroots Leadership, a group that opposes private prisons. "I think one answer is that Geo has spent millions of dollars on campaign contributions and lobbying over the last several years. That lobbying power pays off when you have riders that explicitly benefit the company."
Even though GEO Care was the only bidder, it certainly didn't hurt their cause that Kerrville State Hospital's former superintendent, Stephen Anfinson, had joined the company after leaving his state job.
And who can we think for this latest experiment in privatization? Well, that's a bit tricky.
The idea of putting Kerrville and Texas' other mental hospitals up for privatization didn't come from any state agency, but from the Texas Legislature. Who in the legislature slipped this measure into a rider on an appropriations bill last year isn't so easy to determine.

"We oversee the hospitals as directed by the legislature. So we were following their direction in putting out the bid," Williams said.

The rider directed that all the state hospitals for the mentally ill be offered up as public-private partnerships — but GEO Care's bid for Kerrville was the only one received for any of the hospitals

The legislature tried the same thing in 2003 but got no takers at all, probably because that measure called for a 25 percent savings to the state.