Behind the Headlines: How the Voting Rights Decision Affects Texas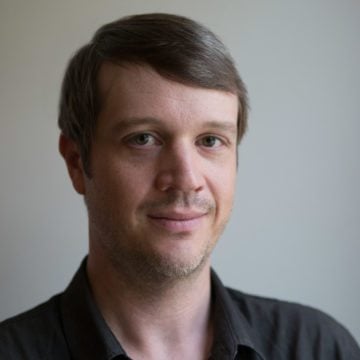 Updated 6/26/2013 at 2:45pm: A federal lawsuit filed today in Corpus Christi contends that Texas' voter ID law is discriminatory and that Texas Attorney General Greg Abbott can't put the law into effect. The legal challenge comes the day after the Supreme Court decision gutting the part of the Voting Rights Act that forces states with a history of discrimination at the polls to seek "pre-clearance" before making changes to voting laws. Almost immediately after the decision dropped yesterday, Abbott tweeted that Texas' voter ID law "should go into effect immediately."
The lawsuit filed today, however, argues that Abbott is jumping the gun. A three-judge panel in Washington, D.C. ruled last year that Texas' voter ID requirements were "strict, unforgiving burdens on the poor" and would depress minority turnout. "At this time, the injunction issued by the D.C. court preventing the implementation
of SB 14 remains in effect," the lawsuit argues.
The plaintiffs—minority voters and Democratic elected officials—contend that by trying to implement voter ID, the state of Texas is committing "additional acts of intentional discrimination."
With Section 5 of the Voting Rights Act neutered, the plaintiffs are relying in part on Section 2 of the Act, which broadly prohibits discrimination against minority voters.
Original story: This morning, the Supreme Court gutted a key part of the Voting Rights Act, the transformative 1965 law that swept away literacy tests, poll taxes and established protections for minority voters. The fallout in Texas is likely to be significant. Here's our explainer.
What did the Court decide?
In a 5-4 decision in Shelby County v. Holder, written by Chief Justice John Roberts, the majority ruled that Section 4 of the Voting Rights Act was unconstitutional. Section 4 establishes formulas for which parts of the United States are subject to certain Department of Justice oversight because of a history of discrimination at the polls. Nine states, including Texas, are covered. The Supreme Court decision did not directly strike down Section 5—which forces those states seek "pre clearance" from the Justice Department to any changes in election procedures—but eliminating Section 4 makes Section 5 toothless. The majority told Congress that it needed to rewrite the Section 4 formulas based on current data. It is unlikely that Congress will take up this cause anytime soon.
The High Court left in place Section 2, which imposes a nationwide ban on discriminatory voting practices.
Wait, why won't Congress bring Section 4 up to date if the Supreme Court thinks that is what's needed?
Have you watched Congress lately?
Fine, what are Texans saying about the decision?
Republicans, especially Attorney General Greg Abbott, a zealous proponent of voter ID laws, are ecstatic.
WIth today's #SCOTUS decision #Texas should be freed from Voting Rights Act Preclearance. #txlege #tcot #txgop

— Greg Abbott (@GregAbbott_TX) June 25, 2013
Texas #VoterID law should go into effect immediately b/c #SCOTUS struck down section 4 of VRA today. #txlege #tcot #txgop

— Greg Abbott (@GregAbbott_TX) June 25, 2013
Rick Perry: "Today's ruling by the United States Supreme Court is a clear victory for federalism and the states. Texas may now implement the will of the people without being subject to outdated and unnecessary oversight and the overreach of federal power."
Democrats and civil rights leaders were generally dismayed at the ruling but promised to fight on.
"It is an outrageous and nonsensical ruling," said state Sen. Rodney Ellis, D-Houston, who is African American. "I don't know what America those five Supreme Court justices are living in to be able to pretend that deliberate and blatant attempts to disenfranchise people of color at the ballot box do not exist. This is Plessy v. Ferguson for the 21st century and will go down in history as one of the most wrong-headed and out-of-line decisions of the modern era."
What impact does the Supreme Court ruling have on Texas?
It's huge. Eliminating pre-clearance required by the Voting Rights Act means that GOP-run Texas no longer has to get permission *before* it puts into place potentially discriminatory laws. Texas will still be subject to federal oversight and judicial review, but it no longer needs to ask for permission, just forgiveness after the fact.
Huh, in what ways?
Voter ID: The voter ID law passed by the Texas Legislature in 2011 can immediately go into effect. The law requires voters to present a government-approved ID at the polls in order to cast a ballot. Despite virtually no evidence of voter fraud, Republicans made voter ID a top priority, arguing that it was needed to protect elections. Democrats and civil rights group accused the GOP of trying to depress minority turnout in a cynical bid to hold onto power. In August, a three-judge panel found that Texas' voter ID law was discriminatory under Section 5 of the Voting Rights Act. "Simply put, many Hispanics and African Americans who voted in the last election will, because of the burdens imposed by SB 14, likely be unable to vote in the next election," the panel wrote.
With Texas now liberated from Section 5, the state is free to implement its voter ID law immediately. It may take some time to stand up the new system but it's possible that, because of today's ruling, voters will have to present ID at the polls in November when Texans will be faced with at least one major constitutional question—whether to fund the state's $2 billion water fund.
However, litigation is likely to continue. Buck Wood, a veteran election law attorney in Austin who mostly represents Democrats, said a lawsuit will be filed tomorrow in Houston based on Section 2 of the Voting Rights Act. But Michael Li, a Dallas attorney who runs the site txredistricting.org/, said the "bar is pretty high" for securing an injunction blocking Texas' voter ID law. Section 2 cases, Wood said, "have been successful but they're expensive and take years."
Redistricting maps: Last year, a panel of federal judges found the legislative maps drawn up by the GOP-controlled Texas Legislature in 2011 were intentionally discriminatory under Section 5 of the Voting Rights Act. That ruling devastated Republican plans to draw themselves safe districts and confirmed suspicions that Texas Republicans were targeting black and Hispanic voters.
A San Antonio court drew "interim maps" for the 2012 general election, which saved some Democrats like state Sen. Wendy Davis from running in much redder districts. During the current special session, the Legislature made just a few tweaks to interim maps and sent the plan to Gov. Perry. It's now up to Perry to decide whether to accept the interim maps or go back to the plan originally passed by the Legislature two years ago that the courts struck down. Greg Abbott, who has proven to be one of the most aggressively partisan statewide officials, seems to be pushing for the latter
Soon after the Supreme Court decision, Abbott stated, "Redistricting maps passed by the Legislature may also take effect without approval from the federal government."
But Abbott may be getting ahead of himself on that one. Voting rights experts say it may not be that easy. For one, the federal appeals court's finding of intentional discrimination may open the door to legal challenges. The San Antonio district court still has oversight under other parts of the Voting Rights Act and could reject changes that conflict with Section 2's prohibition on discrimination.
"I think a lot of ways you get to the same result with Section 2," says Li. "It's like taking the scenic route to the same place."
From a long-term perspective, removing pre-clearance is a major change. Before, Li points out, it was much less likely that an election would be held with "bad" maps. Now, if you don't like a map, you'll have wait to till after an election—once the damage is done—to challenge districts that run afoul of voting rights.
What else?
With Section 5 gone, the door is now open to all sorts of small and large changes to how states run their elections. "Just look at the ones [state legislatures] did in 2011 and '12," said Buck Wood. "They shortened the absentee voting period, they did away with same-day registration at the polls. There were a whole series of bills that were passed over the past three years aimed at reducing minority participation. Anything Republicans can do to make it harder to vote and allow white guys to maintain their position, they're gonna try."
Li said some of the most draconian change can be expected at the local level—school boards, city council and county commissioners courts. In a number of instances, the Justice Department has stepped in to block maps that diluted Hispanic and black voting power. In Texas, the DOJ has intervened in elections in Nueces County, Galveston County and the Beaumont ISD. But no more.
What's the upshot of all this?
Texas politicians will have a lot more freedom to change the way people vote. Challenging discrimination at the polls in Texas is still possible, it's just a lot harder now.