It's Time to End Austin's Failed Experiment in Police Oversight, Activists Say
APD's refusal to act on recommendations given by a citizen review panel suggests that the city's 16-year experiment in police oversight has failed.
Richard Munroe just wanted to talk to someone when he called 911 at 3:48 a.m. on July 5, 2015. Sobbing and drunk, the 25-year-old Austin man unloaded on the dispatcher. He hadn't talked to his mother in months, he'd recently quit his job and had spent time in a mental hospital. He asked if police could track his address from the call, saying more than once he didn't want the cops to come; the dispatcher assured him they couldn't track him. "What you're doing is what we teach people to do from the time they're little," the dispatcher told Munroe. "When you have an issue, if you need something, you call 911."
Munroe realized police were outside his door when, 20 minutes into the call, his dogs started barking. He grew more upset when officers started shouting at him. Among the dispatcher's last words to Munroe: "Let me tell them they need to slow it down." Instead, one officer rushed Munroe with a Taser when he came out of the house wielding what turned out to be a BB gun. The officers claim they fired 23 bullets toward the house, six of which struck and killed Munroe, because they heard a popping sound and saw him raise what looked like a real gun. Just minutes earlier, Munroe and the dispatcher had talked about Fourth of July fireworks that were exploding across the city that morning.
A Travis County grand jury cleared all three officers who shot Munroe. The Austin Police Department's internal affairs investigation concluded that they didn't violate any department policies, and none were disciplined. The city's investigation into Munroe's death would have ended there if not for the Citizen Review Panel that Austin had created years earlier for an independent look at such incidents. The panel is supposed to identify problems and make recommendations the department can implement to prevent future tragedies.
The Citizen Review Panel's analysis called Munroe's case "an example of what not to do" during a mental health call. That's in part because the three officers who shot Munroe only had a combined 26 months on the job. Police summoned a helicopter to fly around Munroe's neighborhood but never called for a crisis response team or mental health officer trained to deal with people in emotional distress. Cops fired nearly two dozen rounds toward Munroe's house without even knowing whether anyone else was inside.
In all, the city-sanctioned panel of police watchdogs submitted eight recommendations to former APD Chief Art Acevedo aimed at preventing future needless police killings. If nothing else, wrote review board chair Dominic Gonzales, Munroe's death should be a teaching moment for the department.
Austin's Citizen Review Panel made at least 18 different recommendations to reform policies, procedures and training at APD in letters sent to the chief throughout 2016. According to the Texas Criminal Justice Coalition, which obtained those letters and shared them with the Observer this week, none of those reforms have yet been incorporated. Some of them, such as revamping department policies in order to emphasize de-escalation in mental health calls, are recommendations that the board has made time and time again.
APD hasn't responded to the Observer's questions about the letters.
Gonzales says he's frustrated that cases like Munroe's continue to happen, despite the panel's recommendations. "Actually, frustrating doesn't go far enough to describe how it feels when you continue to see this pattern, particularly with people who are mentally ill."
To Kathy Mitchell, a policy advocate with the Texas Criminal Justice Coalition, APD's refusal to act on the recommendations suggest that Austin's 16-year experiment in police oversight has failed. In 2001, the city created the Citizen Review Panel, along with Austin's Office of the Police Monitor, as part of the city's contract negotiations with the local police union. The bargain was supposed to create independent police oversight in exchange for a 22 percent pay increase for officers, according to the Austin American-Statesman. In a recent statement, Austin Police Association President Ken Casaday said the agreement created "the most transparent police department in the state, hands down."
Mitchell and others say that transparency has not led to accountability. Watchdogs insist that police oversight in Austin isn't working, not because review board members aren't doing their jobs but because APD higher-ups aren't listening. "What good is citizen oversight if police won't listen to it?" Mitchell told the Observer.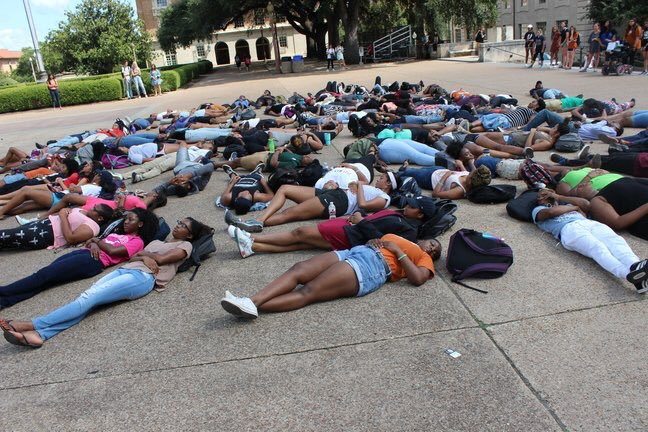 Citizen oversight boards exist in some form in most large police departments across the state, often as the result of contract negotiations between cities and their police unions. In addition to Austin, citizens sit on panels in Dallas, San Antonio and Houston that review police shootings and allegations of police misconduct but only make nonbinding recommendations that police officials are free to ignore. Activists say Austin's track record demonstrates the limitations of that system.
For example, Austin review board members recommended that police interview all witnesses to a police shooting, not just other cops. (In several letters, the board questioned why police didn't take statements from civilian witnesses at the scene of a shooting.) Mitchell says none of the recommendations have made it into APD's policy manual for officers. Some suggested changes can likely only be addressed by changing the city's police union contract, which currently includes a rule barring officer suspensions for misconduct after 180 days have passed.
That's in part why Austin Justice Coalition founder Chas Moore and others are urging Austin officials to make radical reforms to that contract this year, such as ending a policy that effectively sweeps some officer misconduct under the rug after enough time has passed. City officials and police union reps are in a final round of negotiations for the contract this month. Otherwise, Moore and others want city leaders to blow up the contract.
That would end the Citizen Review Panel, which Moore says isn't working anyway. "These people get to see their internal investigation after a person is killed," he said. "If their urgent recommendations are simply ignored, then we need a completely new approach."