White Supremacists, Counter-Protesters Collide at Capitol After Black History Event
State troopers and local police surrounded the 'White Lives Matter Too' demonstrators, who were outnumbered by hundreds of counter-protestors.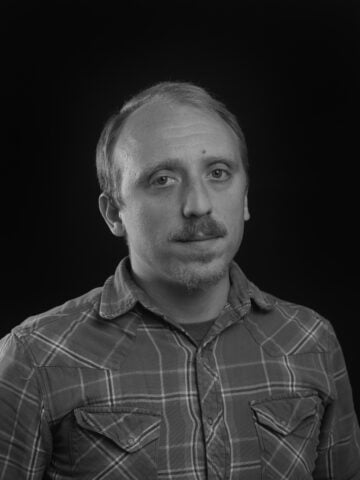 A crowd of 1,000 gathered on Austin's Capitol grounds Saturday morning for the unveiling of a long-awaited monument to Texas African-American history. The ceremony occurred simultaneously with a small white supremacist protest that was overwhelmed by a much larger counter-protest.
"This monument is the story of my family," State Representative Garnet Coleman (D-Houston) told the Observer. "As descendants of slaves, we lost an opportunity when Reconstruction failed, but many Black people did great things anyway… People need to know the full history of Black Texas."
Black legislators including Helen Giddings (D-Desoto) and Rodney Ellis (D-Houston) pushed for the monument, which was more than 20 years in the making due to funding woes. Its bronze friezes depict the history of Black Texans, from Estevanico de Dorantes, the first African to set foot in Texas, to an image of Bernard Harris Jr., the first African American to walk in space.
As the monument was unveiled, around 15 people affiliated with a group calling itself "White Lives Matter Too" — a local group echoing White Lives Matter, designated a neo-Nazi hate group by the Southern Poverty Law Center — gathered on the east side of the Capitol grounds. A group of about 500 counter-protesters quickly surrounded the group, some of whom carried assault rifles, and the two groups were soon chanting back and forth: "Nazis go home" versus "White lives matter."
A White Lives Matter protester, who would only identify himself as Wesley, told the Observer the group hadn't come to protest the Black history monument, claiming they did not know about it when planning the event. "But I do think it's a double standard," he said. "If this was a monument to white American contributions, then people would call it racist."
The unveiling continued despite the interruption, and according to Meme Styles, an activist with the police reform group Measure Austin, the White Lives Matter protest had "no impact" on the monument's message.
"Most Texans don't support their ideology anymore," Styles said. "That's why you've got like six White Lives Matter protesters surrounded by a mass of people shouting them down."
The white supremacist group was led by Ken Reed, who told the Austin American-Statesman that he was protesting hate crime laws. "We feel that the hate crime law is unfairly and unjustly applied to white folk, white people, as opposed to minorities," Reed said.
"Personally, I respect everyone's right to free speech," said Coleman of Reed's demonstration. "And I could understand if they wanted to have an economic discussion, but if they think they're suffering because of race, they need to take another look at history."
As the monument celebration ended and the crowd cleared, the dual protests continued in the street in front of the Capitol for three more hours. Counter-protesters kept up chants of "Racists go home," "No Trump, No KKK, no racist USA," and "Black Lives Matter," largely drowning out the white supremacist group.
The police presence, including both Austin police officers and state troopers, grew throughout the afternoon, with riot police forming a protective ring around the White Lives Matter protesters and eventually erecting a barricade between the white supremacists and the counter-protesters, who began chanting "Cops and Klan go hand in hand."
Department of Public Safety Director Steve McCraw, who oversaw the operation, told the Observer that officers "were simply protecting the rights of everyone."
As the white supremacist group left around 3 p.m., law enforcement officers escorted them back to their cars in the Capitol visitors parking garage. The counter-protesters followed, and one was arrested for allegedly throwing a water bottle.
There, one white supremacist demonstrator armed with an AR-15 pulled an additional clip from a black duffel bag and brandished it before the crowd.
"Don't worry, it was already loaded," he told the counter-protesters from the other side of a protective police line. "It's just in case I need more."