Anti-Abortion Bill Could Be Headed for Defeat in Senate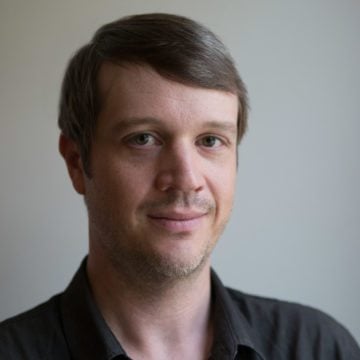 Update at 7:52 PM: For some reason, Lt. Gov. David Dewhurst brought everyone back for a second vote on suspending the rules to take up SB 5. The motion failed 19-10. It is expected that SB 5 will be taken up tomorrow when the rule requiring a bill to lay out for 24 hours will have been met. A simple majority could pass the legislation. However, it is expected that Sen. Wendy Davis (D-Fort Worth) will mount a filibuster that could last up to 13 hours.
Original story: Although the live video feed for the Texas Senate showed little apparent action on the floor today, the behind-the-scenes machinations over harsh anti-abortion legislation have been intense. The key question was whether Senate Bill 5, which would ban abortions after 20 weeks and impose strict measures that could close all but five of the state's abortion facilities, would clear a procedural vote that requires a two-thirds majority. The session ends tomorrow at 11:59 p.m. But Republicans wanted to vote today in order to avoid a filibuster tomorrow that would last no more than 13 hours. So far, they've failed and SB 5 is in jeopardy.
Things changed minute to minute as the upper chamber raced against the clock.
The drama culminated with a late afternoon vote split on party lines, 19-11, one vote shy of what the GOP needed to advance the legislation.
The Senate will return at 7 p.m., the same hour that a rosary is scheduled for Sen. Leticia Van de Putte's father. Democrats predicted that the bill will be taken up tomorrow when a simple majority is required. Sen. Wendy Davis (D-Fort Worth) has promised to filibuster SB 5, which would force Gov. Rick Perry to decide whether to call another special session. (Many fashionistas noticed that she was wearing pumps, not her omnipresent high heels today.)
The bill's failure—although there were no bizarre comments about rape kits—was an embarrassment for Dewhurst. Finger-pointing commenced right away. Lt. Gov. Dewhurst blamed the House for failing to get a bill over in time to avoid a filibuster, though he hastened to add, "I'm not playing the blame game at all."
Sen. Dan Patrick, the Houston tea partier, could barely contain his disgust with the leadership. A Republican governor, a Republican Lt. Gov, large GOP majorities in both the House and Senate—how could these pro-life bills come down to the wire? "It's clear," he said, that we're "flying a little bit by the seat of our pants."
Asked if he though Perry should've added abortion to the special session agenda earlier, he said, "I'm not going to second-guess the governor."
The sense of a rudderless state government was evident—almost comically so—from the get-go. Sen. Kevin Eltife (R-Tyler) was off somewhere and it was rumored that Dewhurst had dispatched a plane to pick him up. (In fact, Eltife took a charter plane to Austin from an undisclosed location; he looked suspiciously tan.)
Meanwhile, Sen. Van de Putte, a San Antonio Democrat, was absent due to her father's death, forcing Dewhurst to decide whether to march ahead while Van de Putte grieved. Initially, it seemed that if he went that unseemly route, SB 5 would have the votes to pass. However, Sen. Eddie Lucio, a Valley Democrat who is staunchly anti-abortion, announced later that he wouldn't vote with the Republicans until Van de Putte was back in the Senate.
This is your democracy, folks. Tune back in at 7 p.m. for more.