This Time, It's a Progressive Lawmaker Derailing an Affordable Housing Project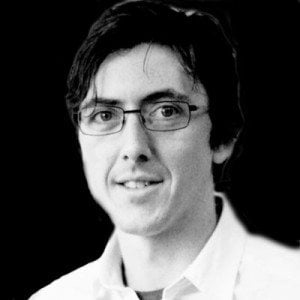 The Observer's February cover story shed light on a quirk of state law that essentially lets Texas House members veto affordable housing projects proposed in their district. Gayle Reaves' reporting focused on suburban Houston, where GOP lawmakers, including Debbie Riddle, Allen Fletcher, Dwayne Bohac and Gary Elkins, regularly blocked state support, in some cases out of a general objection to low-income housing in their own backyard.
According to one of Riddle's campaign mailers: "[B]y pushing low-income apartment housing into our neighborhood, Obama and 'community improvement' developers believe in the redistribution of poverty among American neighborhoods in the name of diversity."
That same law is at the heart of a new conflict in Austin, where a lack of support from Celia Israel, one of the House's most liberal members, derailed a plan to add 83 units of affordable housing in a city that desperately needs them.
Dubbed Elysium Park, the proposed development in far north Austin drew strong opposition from a local neighborhood association. In a statement on Monday, Israel said her main concern wasn't the input from neighbors, but the lack of public transportation for folks who'd be living 12 miles from downtown.
"Whether you're living in an affordable housing project, or a market-rate project or a $400,000 home, I want people to have transportation solutions so they don't have to always drive their car," she told the Observer this week.
Still, she recognized that her lack of support might've come as a surprise to the developers. "I think what they're used to is, you're either hot or cold. You're either gonna sign the letter [of support] because you're a crazy liberal, or you're gonna sign a negative letter and go out and say, 'I stopped the riffraff from coming into our district.'"
Since joining the Legislature in 2013, Israel has supported other affordable housing projects that had better public transportation access. She said she did so even though some future neighbors objected.
Elysium Park was competing with three others in the region, all in Georgetown, for funding from the Texas Department of Housing and Community Affairs. Without a letter of support from Israel, Elysium Park ranked last in the department's scoring matrix. With that letter, it would have tied for first.
Austin City Council member Greg Casar has been especially critical of her decision. "No site is perfect," he told the Observer. "We're in an affordable housing crisis, and I think this is a great project to address that crisis." Casar hopes some local funding will get the project back on track. "Because the project didn't win the [state] tax credit, now the city taxpayers are likely to have to pick up the difference," he said.
Casar also hopes the city will lobby the Legislature in 2017 to take House members' support out of the equation for scoring affordable housing projects. In 2013, the Texas Sunset Advisory Commission recommended removing lawmakers' input from the process, and a report in June from the U.S. Government Accountability Office also cited the process as a possible impediment to diversifying affordable housing.
Israel told the Observer that's something she may support, too — but not because she doesn't want a role in evaluating projects in her district, but because she suspects not every House member is weighing projects on their merits.
"If it helps to take the state representative out of it, I would be supportive of that," she said. "Not because I don't want that responsibility. It's because I want more affordable housing in all parts of the city."