ACLU Alleges 'Debtors' Prison' in Galveston County Town
Lawsuit filed Thursday claims Santa Fe officials hiked fines to pad city budget.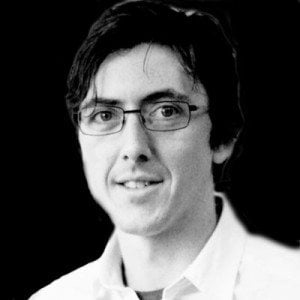 Above: Santa Fe, Texas, police officers at a Back the Blue event in July 2016.
In July 2015, the Galveston County town of Santa Fe was facing a budget shortfall of more than $600,000, so city officials got together to dig themselves out of the hole. The fire marshal suggested charging new fees for state-required inspections. The police chief scaled back plans to buy new SUVs. And Municipal Judge Carlton Getty decided to raise fines by 10 percent.
Getty's plan worked out pretty well for the town of 12,000 — and horribly for poor defendants who spent days in the city jail before seeing a judge, according to a federal lawsuit filed Thursday by the ACLU of Texas. By raising fees and nearly doubling the warrants issued for failure to pay, the city raised $225,562 from tickets in a year, according to the complaint, more than $20,000 higher than the previous year's take.
The fee hike, according to ACLU attorneys, is just one piece of the city's comprehensive strategy to extract as much money as possible from defendants, even those who can't afford to pay. The city's policies, the suit claims, have turned the Santa Fe City Jail into a "modern-day debtors' prison," where defendants languish until they can come up with more money, or sit out their debt at a rate of $100 a day.
"This city runs an appalling, modern-day debtor's prison that is both unconstitutional and devastating to low-income members of its community," said ACLU of Texas attorney Trisha Trigilio in a statement. Along with its lawsuit Thursday, the group announced a new report on similar arrangements across the state, including a list of 15 other cities that don't provide court hearings before issuing warrants for nonpayment.
Santa Fe City Manager Joe Dickson told the Observer he couldn't comment yet because the city hadn't yet been served.
Supreme Court rulings and Texas law prohibit jailing a person for their inability to pay a fine, but many cities still operate de facto debtors' prisons. A 2015 BuzzFeed News investigation revealed that judges in El Paso routinely jail poor people for failure to pay their fines; in April, the practice prompted a suit from the Texas Civil Rights Project. Amarillo, Austin, McAllen and Tyler have all been the subject of similar complaints in court and in the press.
The lawsuit filed Thursday describes an especially robust system for coercing defendants to pay the city's fines, whether or not they can afford them. According to the suit, police routinely bring defendants to the city jail and leave them there for days. Texas law requires police to bring defendants before a judge "no later than the next business day after arrest," according to the complaint, but many sit in the city jail for days.
State law says defendants are entitled to a hearing on their ability to pay, in which a judge must consider alternatives like community service or monthly payment plans, but according to the complaint, defendants in Santa Fe hardly ever receive one. Defendants might assert their rights more often if they had a lawyer, but the city's website makes it clear that in municipal court, "No attorney will be appointed for you."
Those who can't pay must settle their debt with jail time, and the complaint details dangerous conditions defendants must endure: a lack of medical care, minimal supervision and a 720-calorie-a-day "starvation diet" of "one Pop Tart for breakfast, one Pop Tart for lunch, and [a] frozen meal, such as a Hungry Man frozen dinner, at night." To his credit, the complaint says, "the [Police] Chief varies the flavor of Pop Tart and the type of frozen meal."
On August 16, according to the suit, a woman in the jail alerted the city marshal that she "had not been fed for some time. … The Police Department supervisor on duty was completely unaware that this person had been booked into the jail."
One popular argument against jailing people for not paying debts, beyond its unconstitutionality, is that mass incarceration can be so costly. That, at least, is less of a concern in Santa Fe. According to the lawsuit, the police department spends $4.11 a day on jail supplies, including food for all of its inmates — just a little more than the $3.84 it spends on its canine officer, Hondo.