A True Public Servant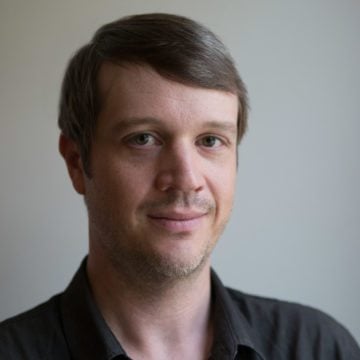 Adan Muñoz Jr.—the no-nonsense executive director of the tiny Texas Commission on Jail Standards—doesn't have an easy job. His agency has a budget of less than $1 million and five inspectors to oversee the state's 245 county jails, which are frequently overcrowded, understaffed and short of adequate medical care. But in a state full of ineffective regulatory agencies, Muñoz is a watchdog.
Reform advocates credit Muñoz, who has nearly 40 years of law enforcement experience, with cracking down on wayward jails. "He will dispatch an inspector on a surprise inspection at one in the morning," says Diana Claitor, director of the Texas Jail Project. "They'll drive across Texas to do that. I find that very heartening."
The Legislature created the commission in 1975 to satisfy federal courts, which were laying into the Texas jails and prisons for inhumane conditions. Previous Commission bosses took a go-along, get-along approach. Not Muñoz.
He has increased the number of surprise inspections, more effective than announced visits, to more than 97 percent of all inspections, up from 37 percent in 2008, according to agency statistics. "We've become more accountable ourselves, and we've made people more accountable to us," Muñoz says. "[Surprise] inspections are a little bit more thorough, a little bit more effective."
In February, an inspector showed up unannounced at the Bexar County jail, where a rash of suicides had occurred. The inspector found that a guard failed to make a required check of cells the night 26-year-old Joe Anthony Lopez hanged himself with a towel. The commission cited the jail for inadequate medical supervision and recommended it conduct checks every 45 minutes. The agency can't issue fines, but its citations often attract attention from the media, activists, and inmate families. In Bexar County, the agency's work led the sheriff to commission an independent expert to study the jail's suicide-prevention policies.
Many county sheriffs, accustomed to running jails like personal fiefdoms, don't appreciate Muñoz's tenacity. In late August, the Nueces County district attorney won a grand jury indictment of Muñoz for the apparent crime of giving reporters documents showing that a Corpus Christi inmate who committed suicide in the county jail hadn't been properly screened for mental health problems. It was the fifth death in the Nueces County jail since September 2009, far above the national average.
Muñoz is no radical. He's just a public servant who takes his job seriously, even if that means taking on some powerful interests. In today's Texas, that's pretty unusual.