A Radioactive Loophole
NULL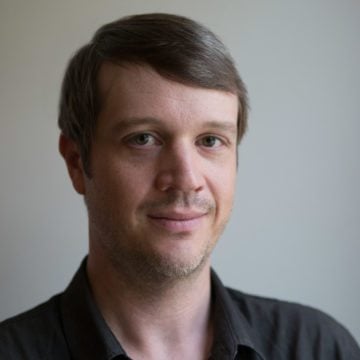 The Texas Low-Level Radioactive Waste Disposal Compact Commission (TLLRWDCC is its unwieldy acronym) isn't exactly the sexiest state agency. But the obscure eight-member group will ultimately decide whether Texas becomes the nation's dumping ground for radioactive waste. The compact commission met in Austin today for the first part of a two-part meeting to write rules governing the export and import of radioactive waste for the Texas-Vermont Compact.
The big decision facing the commission is whether they'll allow Waste Control Specialists, the company licensed to build an enormous radwaste dump near Andrews, to bury waste from states other than Texas and Vermont. Activists have worried about this so-called "compact loophole" for many years.
Keep in mind that Waste Control has already been granted state approval for the burial of millions of cubic feet of radioactive waste from various sources: uranium mining, federal atomic weapons programs, and nuclear reactor waste from Texas and Vermont. In 2003, the Texas Legislature allowed a private entity (Waste Control) to apply for permission to dispose of low-level radioactive waste. After years of regulatory review, the Texas Commission on Environmental Quality management signed off on the WCS dump, over the unanimous objections of the agency's own geologists and engineers. The state experts, four of whom quit the agency in protest, maintain to this day that the dump is perilously close to two water tables and will almost certainly leak.
But only the compact commission has the power to make the Waste Control facility a truly national dump. By a majority vote, the commissioners – six of eight appointed by Gov. Perry – can allow the importation of waste from "out-of-compact" states. With a number of new nuclear power plants on the horizon and no viable option for much of the existing radioactive waste, the market is potentially huge for Waste Control.
Right now the commissioners are figuring out how the process will work. Based on the draft rules circulated today, they aren't looking at a particularly complicated process. An entity that wants to send its waste for burial in Texas will make a petition to the compact commission; the commission will take into account various factors (the type and amount of waste, available space in the dump, economic impact, etc); and then take a majority vote.
Waste Control opponents, including a former TCEQ employee, held a press conference today, urging the commissioners to avoid turning the Andrews site into a national dumping ground.
I was able to attend the compact commission hearing today for several hours but had to leave before the main event of the day – the discussion of the "import" rules. I'll be there tomorrow when a vote on the rules is likely to take place and will file a report.
For the meeting agenda, location and other information see here.