A Dirty Game of Chicken
TCEQ helps a Corpus coal plant beat an EPA deadline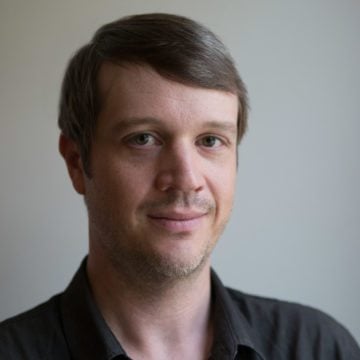 In case you missed it, the latest chapter in the epic farce that is the state's polluter permitting process took place on Friday at the TCEQ commissioners' meeting. In a shameless display of industry ass-kissing, the Perry-appointed commissioners publicly pressured two administrative judges to hurry up their legal review of the proposed 1,600-megawatt 1,320-megawatt Las Brisas petroleum-coke power plant in Corpus Christi.
Environmental organizations, Corpus Christi medical groups, and some Nueces County citizens are trying to derail Las Brisas, arguing that the plant will pose unacceptable health risks and push the area into federal non-compliance with the smog standard.
Specifically, TCEQ Chairman Bryan Shaw – a smarmy yes-man appointed by Rick Perry – asked the judges to find a way to issue their recommendation in time to get the permit out by January 1st. The commissioners have final say over the air permit but can't act until the judges issue their opinion.
(There's little doubt that the Perry-appointed commissioner will approve the plant no matter what the judges come up with.)
Why January 1st? Because Las Brisas is nakedly trying to secure a permit before the EPA issues greenhouse gas regulations on January 2nd. Regulations on carbon dioxide are expected to make power produced from coal (or petcoke, which is similar to coal) more expensive.
A key expert for the Environmental Defense Fund got in a serious car accident in early September, which forced the judges to delay the hearing for a while. Las Brisas urged the judges to press on anyway. They refused. In a written order, the judges accused Las Brisas of putting itself in a "predicament of its own making" by doing such a poor job making its case. (The two judges also warned the company's attorney to stop engaging in "repeated misrepresentations" of fact. But that's another story.)
So, the coal plant developers are playing a game of chicken. Naturally, they turned to their friends at TCEQ for some help.
At Friday's commission meeting, Shaw suggested that the judges suspend written arguments in the case. That, he said, would give the commission time to approve the permit before the new year. The judges pushed back pretty hard, calling the idea "unprecedented." They also pointed out that it would actually make their job "exceptionally difficult" since they'd have only oral arguments to rely upon.
Still, Shaw whined, "If there's something you can find that will speed this along i encourage you to take advantage of it."
This isn't the first time TCEQ has turned a trick for Las Brisas.
In March, the judges issued a scathing opinion that blasted Las Brisas for its deeply flawed permit, including the "reckless manner" in which the company had modeled its air pollution by "artificially lowering" its emissions. One thing that came out during the contested case hearing: TCEQ Executive Director Mark Vickery personally intervened on behalf of Las Brisas in 2008. At that time it appeared likely that Congress would pass cap-and-trade legislation, imposing a limit on greenhouse gasses.
More illuminating was the revelation during the hearing that TCEQ Executive Director Vickery had ordered his engineers to stop trying to negotiate stricter pollution limits with Las Brisas and expedite the permit.

"I understand that Las Brisas talked to Mark Vickery about the importance of getting the permit out, and Mark made some commitments that we would try to get it out by [New Years' Eve 2008]," permit engineer Randy Hamilton said in the hearing transcript. 
Levin asked: "And so does Mr. Vickery usually get involved at this level in permits you're working on?'

Hamilton answered: "It's happened more than once."
I have a modest proposal. Let's cut the bullshit and just do away with citizen participation at TCEQ altogether. Clearly, the Perry-bots who run TCEQ have their minds made up at the beginning of the process. Everything else is a colossal waste of time and money: the hearings, the lawyers, the engineers, the paperwork. In fact, let's just pre-approve all future coal plants. No need for humans when rubber-stamps work just as well.