A Closer Look at the Las Brisas Decision
Administrative law judges said TCEQ violated Texas law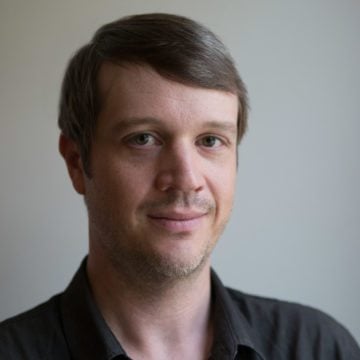 The Environmental Defense Fund of Texas is accusing the Texas Commission on Environmental Quality of acting unlawfully in the Las Brisas case. In a statement today, the Austin-based environmental group said that the commission's executive director, Mark Vickery, "violated the law by assisting [Las Brisas Energy Center] in its attempts to show that its plant would comply with applicable Clean Air Act standards."
The EDF assertion is based on a ruling Wednesday by two state administrative law judges recommending that the three Perry-appointed environmental commissioners reject Las Brisas' air permit. This is the second time the judges have made such a recommendation. Las Brisas, of course, is the hugely controversial petroleum-coke power plant proposed for the Corpus Christi Ship Channel. A loose coalition of environmental organizations, Nueces County medical groups, and Corpus citizens have contended for years that the plant will foul Corpus' air and pose unaccetable health risks in a city struggling with high asthma rates. But the TCEQ commissioners have gone out of their way to help Las Brisas get its permit before January 2nd when EPA regulations on greenhouse gasses go into effect. In October, TCEQ chairman Bryan Shaw said "one of our goals" is "to beat the January time frame" and personally urged the judges to find "every opportunity to expedite the process."
Back to Wednesday's ruling… The two judges said they had no choice but to recommend rejection of the permit because Las Brisas has still failed to undertake required air pollution modeling of particulate matter, tiny particles linked to a variety of respiratory ailments and heart disease. Interestingly, TCEQ stepped in to help the company with the modeling, something the agency is prohibited to do under state law. ("The executive director or the executive director's designated representative may not assist a permit applicant in meeting its burden of proof in a hearing before the commission or the State Office of Administrative Hearings" TEX WATER CODE § 5.228)
However, as the judges found, that's exactly what the executive director did. They wrote: "[G]iven the particular facts of this case, reliance on the [executive director's] modeling puts the [executive director] in the position of assisting [Las Brisas] in meeting its burden of proof–a violation of the Water Code." [bolding mine]
This is not surprising in the least. From the get-go, TCEQ has gone to extraordinary lengths to assist this polluter. The question is whether now – after this second legal rejection of the Las Brisas permit – the commission will still find a way to help its friend Las Brisas Energy Center. The company is now asking the commissioners to shorten the deadline for filing legal briefs in response to the judges' decision from 30 days to 8 days in order to avoid EPA regulation.
"If TCEQ decides to shorten the air permitting process, it would be nothing but an illegal attempt to deny the people of Texas their constitutional rights to a fair hearing," said Jim Marston, Environmental Defense Fund's Director of the Texas Regional Office. (Disclosure: Marston is on the board of the Texas Democracy Foundation, the board that oversees the Texas Observer.)
The next regular meeting of TCEQ is December 14th. So far, Las Brisas does not appear on the agenda. I'll be keeping a close eye on what happens next.