Home Sweet Home
Mortgaging a future in McAllen.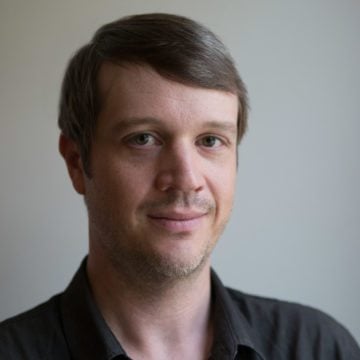 To hear Forbes tell it, it's the best of times and the worst of times for homeowners in the Rio Grande Valley.
By most measures, the Valley is the subprime capital of the nation. Yet in January, Forbes put the McAllen-Edinburg-Mission metropolitan area atop its list of "America's 25 Strongest Housing Markets," citing the region's stable housing prices. (Six other Texas cities made the list.)
In March, Forbes seemingly reversed itself, bestowing McAllen with an unwanted first-place finish atop its "Riskiest Places for Homeowners" list. The magazine cited the McAllen metro area's unemployment rate of over 10 percent and the fact that one of every three mortgages is subprime. Nearby Brownsville-Harlingen, with only slightly better unemployment and mortgage figures, earned a spot as the nation's fourth-riskiest housing market on the Forbes list. In reality, not much had changed between January and March. Still, the magazine warned: "Nonprime centers are especially vulnerable as joblessness rates continue to rise."
So which is it? Is the Rio Grande Valley a promised land for homeowners or a dead end?
Forbes readers can be forgiven their confusion. The magazine's methodology relies on two flawed assumptions: that wherever there's a high concentration of subprime mortgages, disaster follows; and that stable home prices mean everything is hunky-dory for homeowners.
The view on the ground is more complicated-and more interesting. Like the rest of Texas, the Valley has so far escaped the extremes of the larger national mortgage meltdown. Home prices there never climbed to absurd heights; the decline in prices has been slight.
Still, the concentration of high-interest, subprime mortgages-by some measures the greatest concentration in the nation-has exacted a toll on Valley residents. A low foreclosure rate may look good relative to the distress elsewhere, but the reality is that owning a home in the Valley has always been a challenge for most people.
The Valley is one of the poorest parts of the United States. Historically, unemployment has run in the double digits. Poverty is off the charts. Its cities are ringed with colonias, makeshift communities that often lack basic amenities like running water and sewer service. Residents of the colonias by and large live in a cash economy and build their homes as they go.
Abutting the startling poverty of the colonias is a growing Latino middle class that has fueled local demand for affordable housing. That demand has been met since roughly the turn of the millennium with floods of easy credit and usurious mortgages.
Karen and Joe Ruiz, a Brownsville couple in their 30s with three kids, are the portrait of that middle class. Karen teaches special ed at an elementary school, and Joe is a teacher's aide working toward a teaching certificate. Seated at a table at the Community Development Corp. of Brownsville, an affordable-housing nonprofit, they described their personal subprime quagmire.
The couple spent years paying off credit card debt and saving so they could purchase a home. In April 2005, they found a three-bedroom, two-bath house in a quiet neighborhood they thought they could afford.
What happened next is by now a familiar story. The Ruizes had poor credit, so they knew they weren't going to get the best rate on a loan. A local broker walked them into an adjustable rate mortgage that quickly blew up from 7 percent a year to 12 percent. Monthly payments went from $700 to $1,400. They had been led to believe they could refinance after two years, but when they called their lender, Homecomings Financial Network Inc., they were turned down. By November 2008, they had fallen two months behind on their mortgage payments, though they had cut costs everywhere they could and Joe had dropped out of school.
When the Ruizes first came to the Brownsville development corporation, loss mitigation specialist Gabbey Ortiz took a look at the numbers. Out of their monthly $1,400 payment, only $40 was going to pay down the principal. "How do you ever get out of that?" Ortiz asks. They couldn't.
Worse, the interest rate was about to adjust upward again. Ortiz also saw that Homecomings had "force-placed" the couple into hazard insurance, purchasing the coverage from a third party and then reselling it to the Ruizes at an exorbitant markup costing more than $400 a month. (Homecomings is now the defendant in a class-action lawsuit concerning force-placement of hazard insurance.)
"I feel-I don't mind saying it-stupid," says Karen Ruiz. "But I also feel like they took advantage of me."
The biggest problem in Valley housing, says Nick Mitchell-Bennett, executive director of Brownsville's development corporation, was the so-called builder-lenders, mostly local companies that built subdivisions of cheap homes and pushed financing through a mortgage affiliate. The builder-lenders would "warehouse" loans until they could sell them to investors. They made their fees up front.
Such outfits, including the now-defunct McAllen-based Obra Homes Inc., frequently required nothing more than a tax return before approving a loan. Down payments were tiny, while interest rates ranged from 8 percent to 15 percent. Often buyers were enticed into rip-off mortgages with promises of free appliances, a television, or even cash, Ortiz says. The builder-lenders often failed to create escrow accounts to cover property taxes-standard practice in the industry. When tax bills came due, homeowners were smacked with the unexpected charges.
To understand how her clients were suckered, Ortiz would play secret shopper, posing as a first-time buyer. She says she was "flabbergasted" by what she found.
"To them it was, 'Who cares? Just sign here and here.' They literally wave the keys in front of you," she says.
She now sees 30 new clients a month, and the number has been growing. On the wall next to her desk, she marks the locations of her clients' homes with stickies; clusters of stickies indicate neighborhoods where troubled loans are rampant.
Yet foreclosure rates are much lower than one might expect given the area's poverty and abundance of expensive loans. (The Wall Street Journal calculated in 2007 that more than 3,300 loans-about 42 percent-in the Brownsville-Harlingen area had high rates.) As of February, less than one of 100 homes in Brownsville-Harlingen was in foreclosure, according to First American CoreLogic Inc., a mortgage tracking company. The national average is nearly twice that.
But take a closer look at the data. There appears to be a gulf between the number of homeowners who fall behind on loan payments and the number who actually default.
The U.S. Department of Housing and Urban Development calculated in October that almost one of 13 homes in Hidalgo County had started down the road to foreclosure in the preceding 18 months. No other Texas county was even close. Yet the actual number of foreclosures has hovered near 1 percent, according to CoreLogic. Between those numbers are families going to great lengths to save their homes.
"This is a market that has learned to function with subprime loans. They're paying the price, but they're still making it work," says John Henneberger, co-director of the Texas Low Income Housing Information Service. "The street wisdom was that low-income Hispanic families would sacrifice everything to hang onto the house, and they were used to getting ripped off."
Henneberger argues that the Valley's surprisingly low default rate proves that borrowers in the Valley were actually qualified for prime loans, but were given subprime. "It's not right to shunt those people into subprime loans when there's performance data out there that shows they're not subprime borrowers," he says. "They're not risky borrowers."
The result is a massive transfer of wealth from low-income families to debtholders, many of whom are receiving billions in bailout funds from the federal government.
A 2007 study by the Association of Community Organizations for Reform Now, a national advocacy group, found that minority borrowers were much more likely to be pushed into unaffordable loans than whites, even when incomes were the same. Of the 172 metropolitan areas ACORN considered in its study, four of the five highest concentrations of high-cost refinancing loans were in Texas border cities, including Brownsville and McAllen.
It's not a new issue. Affordable housing advocates have been urging Fannie Mae and Freddie Mac, the federally chartered mortgage companies, for many years to promote better loans in the Valley, Henneberger says.
Fannie and Freddie not only ignored that advice, they stepped up their purchases of subprime paper. "That was colossally stupid," Henneberger says.
The collapse of the housing market has led many on both the right and the left to conclude that certain people-poor people-should not own homes. Mitchell-Bennett, of the Brownsville development corporation, concedes that greed and naiveté drove some. But, he says, "That this foreclosure issue is because of poor people is, excuse me, bullshit."
As a group on the front lines of getting low-income people into their first homes, the development corporation witnessed firsthand the activities of unscrupulous lenders. In fact, it competed with them.
"Our deal was, let's not litigate these people out or legislate them," Mitchell-Bennett says. "Let's beat them in the market."
Most years, the corporation is the largest developer of single-family homes in Brownsville, an unusual position for an affordable housing nonprofit. Since 1998, the group has built or financed almost 2,000 homes in Cameron County. It also combines public funds with private money to buy down the cost of mortgages and down payments for families making as little as $8,000 a year.
To lure borrowers away from easy-money builder-lenders, the corporation partnered with Ameriquest Mortgage Inc. to offer its own "subprime" product for people with less-than-great credit. The loans started at 7.5 percent-higher than the market rate-but dropped as borrowers made payments on time. No one received the loan until they had undergone homeowner education and were deemed ready by a consumer counselor. As a result, Mitchell-Bennett says, the default rate has been low.
"That was subprime?" asks Mitchell-Bennett. "Heck no, man. That saved these people from going down and getting a loan for thirteen-and-a-half percent."
With the collapse of the credit market, the corporation's alternative is gone. Of course, so is almost every other type of home loan, except for those backed by the Federal Housing Administration.
It's unclear what's next for the subprime capital of America. The days of easy credit for home-buying appear to be gone. Some people may become permanent renters or move in with family. Others will continue to make great personal sacrifices to stay in homes backed by mortgages they could barely afford in the first place.
The Ruizes, at least, have a happy ending; they get to stay in their home. In January, Homecomings agreed to adjust their mortgage to a fixed rate of 6 percent. Joe is enrolled in classes for the summer, and Karen isn't crying as much. Their subprime experience was the best of times and the worst. In a way Forbes got it right: Homeowners in the Valley generally enjoy affordable houses with little chance that prices will drop significantly. That's an important opportunity in a region trying mightily to overcome a history of astonishing poverty and substandard housing. At the same time, the opportunity doesn't come cheap.