Send Us Your Waste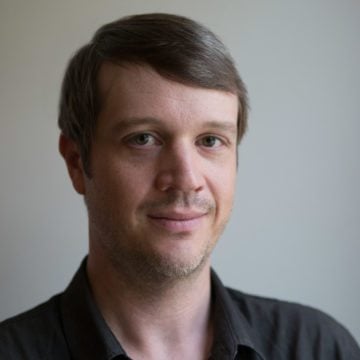 Rod Baltzer, president of Waste Control Specialists LLC, calls the licensing of the company's radioactive waste dump in Andrews County a "tremendous accomplishment." True enough. But Waste Control is not resting on its laurels. The company has rapidly unfolding plans to turn its West Texas site into a burial ground for radioactive waste from nuclear power plants nationwide. It's a plan that goes beyond even the generous limits set by the Texas Commission on Environmental Quality.
In 1980, Congress passed a law shifting responsibility for low-level radioactive waste disposal from the federal government to the states. The law allowed states to enter "compacts" with each other, whereby one state can act as a host for other states' waste.
In the 1990s, Texas agreed to be the host state for Vermont and Maine. Maine later pulled out. But a loophole in the law allows other states to enter into the Texas-Vermont compact. All that's required is a simple majority vote of seven compact commissioners, six of whom were appointed by Gov. Rick Perry in November. (Vermont has one representative.)
That loophole could allow the Andrews site to become a national dump. Utilities across the United States are planning a wave of new reactors, but they're facing a severe lack of storage space for the waste. Last June, a disposal site in Barnwell, South Carolina, closed to all but three states. That left 36 states with no place to send class B and C waste, the "hottest" of "low-level" radioactive wastes.
Waste Control stands ready to help. "There is a problem in the nation because there's nowhere to ship this waste, so if we can provide a solution to a national problem, we'd be interested," Baltzer says. He points out that though the company's license limits the site to 2.3 million cubic feet of compact waste—about the amount of radioactive waste Texas and Vermont expect to generate over the next three or four decades—the license can be amended to include more. With that in mind, Waste Control is constructing the dump to hold about 4 million cubic feet, almost twice the approved amount.
Ultimately, Baltzer stresses, decisions to add other states will be up to the compact commission. Conveniently for Waste Control, Perry has stacked the commission with strongly pro-nuclear members, including a nuclear engineering professor, a radiation safety officer, and the Andrews county judge.
Commission Chairman Michael Ford is a program manager at Pantex, a nuclear weapons assembly and disassembly facility near Amarillo. Ford says opening the compact to additional states "is a possibility." But he adds, "I think there is some concern that it will become a free-for-all, an open season. In my personal opinion, that is not what we're charged to be doing."
Waste Control has already laid the groundwork—commission approval or not—to bring commercial nuclear waste to Andrews from outside the compact. Under an agreement hammered out last year with Studsvik Inc., a Swedish-owned outfit, Waste Control will accept class B and C waste that once was bound for the Barnwell site. The first shipment is expected in late March or early April.
According to regulatory filings in Texas and Tennessee, Studsvik will treat the waste at its Erwin, Tennessee, facility, reducing its volume, and then ship it to Andrews for "storage" in underground vaults. Waste Control claims it is authorized to store the waste indefinitely, even though the company's license with the state environmental commission, with a few exceptions, allows the company to store radioactive waste for no more than a year.
In a letter to the TCEQ last year, Waste Control described the arrangement as an "interim solution to this pending crisis, both for Texas and the nation, until a permanent disposal option becomes available."
The only viable permanent disposal option on the horizon is Waste Control itself. Dump opponents worry that once waste arrives in Andrews for "storage," it will never leave. And according to a 2000 letter from Waste Control to the Nuclear Regulatory Commission, its license allows for "possession of ultimately unlimited amounts of radioactive waste."
"It's a pretty clear admission that the state is going to allow the WCS dump to take nuclear waste from across the country," says Diane D'Arrigo of activist group the Nuclear Information and Resource Service. "And nobody seems to be watching what's going on over there. There doesn't seem to be any kind of oversight."
The Sierra Club is appealing the two disposal licenses in Travis County District Court, but that doesn't prevent Waste Control from commencing operations. The Sierra Club doesn't have enough money to file for a temporary restraining order, according to attorney Marisa Perales.