Waste Texas
Why Andrews County is so eager to get dumped on.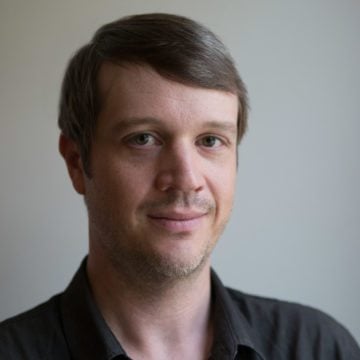 ANDREWS—Peggy Pryor grew up the poor daughter of a roughneck, maligned as "oilfield trash," but she prides herself on having good horse sense. For more than a decade, this feisty West Texas woman has seen something terribly wrong with plans to turn a former ranch near her hometown into the final resting place for massive amounts of radioactive and hazardous waste. Not too many years ago, Pryor could be found raising hell trying to stop the dump. These days, she's more or less resigned to the inevitable.
"I still protest every once in a while," she says. But in the end, "I don't think I did anything other than scream and yell, and cause them to have a little headache."
The corporation Pryor tried to fight, Waste Control Specialists LLC, owned by Dallas billionaire and major Republican donor Harold Simmons, has spent the last 20 years pulling political, business, and regulatory strings to do what no other company in the nation has been able to do in three decades: license and build a new radioactive waste dump. Waste Control has lobbied successfully for a change in state law to privatize radioactive waste disposal, muscled out more experienced competitors, beaten back environmentalists and anti-nuclear activists, and—perhaps most remarkably—turned the majority of Andrews' citizens into the dump's fiercest boosters.
The company now has in hand—a technicality or two notwithstanding—two licenses to bury about 60 million cubic feet of low-level radioactive waste at a site near the Texas-New Mexico line 30 miles west of Andrews. Much of the waste will be radioactive for millions of years; projected profits have been estimated in the billions. Waste Control expects to bury the first canisters of radioactive waste in June. Around 2040, Waste Control will turn the dump over to the state and federal governments to manage for the rest of eternity.
To Pryor and a handful of others in Andrews and Eunice, New Mexico, the town nearest the dump, the whole idea is downright foolish. "When you get a nuclear waste facility, you inherit all of its problems—forever," she says.
But talk to just about anyone else in Andrews—where a sign at the edge of town greets all comers with "Andrews Loves God, Country, and Supports Free Enterprise"—and the enthusiasm is practically contagious. Environmental organizations have struggled to mount an effective campaign to block Waste Control. When the Sierra Club went looking for locals to file for contested case hearings—the trial-like process for contesting the licensing decision—they were unable to come up with a single resident.
Some in Andrews seem to believe the project is divinely inspired.
"You can get almost religious," says Darrell Jackson, an Andrews hydrologist and early proponent of Waste Control's project. "Nobody wants to solve the problem, and what we've done in Andrews is say, 'Look, we've got a way to safely dispose of these hazardous wastes so they'll never bother mankind again.' … We think we're doing a service for the nation and the state."
The promise of good-paying jobs and economic diversification sweetens the pot.
Andrews sits atop the Permian Basin, a vast bowl of oil-bearing rocks deposited over 250 million years ago. In 1981, Andrews County pumped its 2 billionth barrel. Millions more have come up since. The wealth has funded Republican politicians and excellent schools alike. Ninety percent of the county's tax base comes from oil and gas production.
Unlike George W. Bush's Midland, 40 miles away and home to corporate offices and Mercedes dealers, Andrews is made up of people who get their hands dirty. "Andrews is really a working man's town," Jackson says. "People here don't own the oil wells, they work on 'em—they're the drillers, the pulling unit people, the pumpers." In this rough and tumble corner of the oil patch, hazards are a fact of life. Men in Andrews often bear the scars—or missing digits—of oilfield accidents. Pryor's father lost a finger; a childhood neighbor was decapitated. Safety is much improved now, but accidents and deaths still happen. By comparison, handling radioactive waste seems safe.
People here don't generally use the 'B' word out of superstition, but it wasn't long ago that the oil field was booming. Forward-thinking leaders already see the end of oil.
"We're trying to get off the oil tit because the bust will come one day," says Richard Dolgener, the county judge.
The nuclear industry—from radioactive waste to new reactors—offers Andrews an exit strategy, a way to make sure that once the oil's gone, there's still a reason to live here. Maybe it's no great surprise that Andrews and the surrounding area are embracing an industry that other communities—even poorer and more desperate ones—have rejected. "Look around," said the librarian I struck up a conversation with while scanning microfilm of the Andrews County News. "What else are we gonna do out here?"
Waste Control Specialists settled on Andrews at the invitation of an extraordinary newspaperman and civic activist, James Roberts. Roberts, who died in 1997, was a tireless booster of Andrews in both print and deed. His column, "Drifting Sands," ran on the front page of the Andrews County News for nearly five decades. The column served as an outlet for Roberts' combustive and entertaining mix of West Texas folklore, ultraright- wing jeremiads, and plugs for Roberts' ideas about economically diversifying the oil patch. One of the highest accolades an Andrews resident could receive was a column deeming him or her "a good 'un." A frequent "Drifting Sands" topic was the scourge of government interference in business and the hysteria of environmentalists, especially in regard to nuclear power. Once Roberts opined on the healing properties of natural baths containing radioactive material.
"He was a salty old bird," says Don Ingram, Roberts' nephew and the current publisher of the newspaper.
Roberts also led the Andrews Industrial Foundation, a nonprofit board composed of local elected officials, religious leaders, and businessmen that critics accuse of functioning as a sort of shadow government. The foundation met privately, raising concerns that it was formed to skirt the state's open-meeting laws.
"James Roberts had more influence on Andrews and its fabric than any one man," says hydrologist Jackson. "He was the glue that kind of held it all together."
Roberts imagined Andrews as a singular place. "The history of Andrews is a 200-year voice [sic] crying in the vastness of open space to be found, to be illuminated by the spotlight of recognition, and to be heard," he wrote in a published history of the county. Roberts writes of "seven different, distinct waves of white men" who settled Andrews—cattlemen, homesteaders, oil prospectors, Indian killers. "From those who remained sprung a peculiar oneness, a striking cohesiveness, an almost built-in hereditary togetherness not repeated elsewhere in the state."
Andrews was one of the last frontiers to be settled in Texas. And for good reason. "Thirty miles to water, 10 miles to wood, and 6 inches from hell"—so goes the Depression-era saying, gallows humor recited even now with evident pride. Local legend has it that Shafter Lake, a salty, undrinkable puddle ringed by oil wells outside of town, was formed from the tears of pioneer women stricken by desolation. The Comanche Indians avoided the area, too, at least until Indian hunters drove them off all the good land.
This is no country for old men. The landscape is humbling and unforgiving. Wizened shin oaks and oil pump-jacks bobbing their vaguely equine heads do little to break the vertiginous expanse of red dirt and big sky. It's all background scenery here, no foreground, a breathtaking nothingness that could drive a tree-hugger stark raving mad with loneliness.
Roberts, dreaming big, saw boundless potential.
In the early '80s, Roberts and the Industrial Foundation launched an aggressive campaign to bring new industries to town. The roller coaster of the oil markets—big booms followed by bigger busts—was stymieing Andrews' growth.
The foundation targeted projects that other communities viewed as too controversial or dangerous. The foundation pursued the high-level radioactive waste facility now destined for Yucca Mountain, Nevada; the Superconducting Super Collider, a never-completed, $12 billion boondoggle of a particle accelerator near Dallas; and a state prison. Andrews also bid on an earlier iteration of the low-level radioactive waste dump, when it was to be built by the state.
All those efforts failed. When the Texas oil boom came crashing down in 1986, Andrews was devastated. The oil companies retreated to Midland and Houston. Workers began packing their bags. The tax base shriveled. The need to diversify became more urgent.
Despite the setbacks, Roberts remained convinced that Andrews County was an ideal location for a waste-based empire. The county's aridity was suited to the project, as was the character of its people.
In the late '80s, serendipity struck. One of Roberts' "good 'uns" was the congressman for the area, Kent Hance, who is now chancellor of the Texas Tech System and a major investor in Waste Control. (Hance is also the only person ever to defeat George W. Bush in an election.) Roberts, as owner of a string of papers in Hance's district, had the congressman's ear. As luck would have it, one of Hance's political supporters was Ken Bigham, a Houston businessman flush with cash from the sale of his hazardous waste business. Bigham was in the market for a new project.
"He said, I'd really like to get into the disposal business, but he said I will have to find a place that is a lot more politically conservative than Houston and has a lot less rainfall," Jackson recalls. "And Hance said, have I got a place for you."
Roberts and the Andrews Industrial Foundation began laying the groundwork for the project. They paid Texas Tech scientists to study the site and prepared the case for their fellow citizens. In 1993, Roberts made the announcement: Waste Control Specialists was applying for a hazardous waste dump license. The proposed site was "perfect," he wrote in his column. "There's no place on Earth where the people know more about, and understand, what's beneath them than here in Andrews. Where else in this country would you find elementary schools named after the geologic formations underlying the county?"
Waste Control obtained the permit in record time, which Bigham attributed to the overwhelming support of the Andrews community. Another selling point Roberts and Bigham stressed was that the company would be handling only hazardous, not radioactive, waste.
But in 1996, Waste Control announced that the company would expand into radioactive waste treatment and storage. Bigham and Waste Control were hemorrhaging cash and needed new revenue streams. Things had gotten so bad that Hance had tapped Harold Simmons, a man who had gotten fabulously wealthy as a corporate raider in the '80s, to invest in Waste Control. ("How many people could you find to lose a million a month?" Jackson asks.)
There were other problems. Another waste company, Envirocare of Utah, tried to muscle into Andrews, purchasing property five miles from Waste Control and angling for a hazardous and radioactive waste disposal permit with the state. Waste Control promptly sued Envirocare for $500 million in an antitrust suit. Attorneys for Waste Control subpoenaed Peggy Pryor, the frustrated activist, thinking she was in cahoots with Envirocare. The industrial foundation backed Waste Control, saying its board did not "welcome nor support Envirocare."
Waste Control prevailed. In 2003, after several failed attempts, the company finally convinced the Texas Legislature, lubricated by campaign contributions and a team of lobbyists, to change state law to allow a private outfit to handle radioactive waste. With that accomplished, Waste Control spent the next five years navigating an environmental and safety review by the Texas Commission on Environmental Quality that Waste Control President Rod Baltzer calls "one of the most rigorous reviews in the history of mankind."
That process is now almost complete. Andrews is on its way to becoming the nation's preeminent radioactive waste destination. Still, the company is chafing at the limitations imposed by the disposal licenses. (See "Send Us Your Waste")
For Pryor, the idea of letting a for-profit company handle, transport, and bury waste that will remain dangerous for tens of thousands of years is crazy at best. State engineers and geologists largely agree. (See "Good to Glow," April 4, 2008) They've publicly predicted the landfill will contaminate groundwater and pose unacceptable risks to residents. At least three state experts have quit the environmental commission in the past two years to protest what they see as politically motivated fast-tracking of Waste Control's licenses.
In the close-knit "free enterprise" zone around Andrews, anti-dump activism has been a hard sell. In March 1997, Pryor and a few others formed a group called AWARE to challenge Waste Control's radioactive gambit. Soon, town elders and Waste Control began targeting the members. Of the approximately 15 people who typically attended AWARE meetings, half were usually Waste Control supporters, according to Richard Simpson, an anti-nuclear activist who moved to Andrews to organize.
Pryor's outspokenness offended some of her neighbors. People would say to her, "Why don't you just get up and leave?" Pryor says she would reply, "I've lived here 50 years. How long have you lived here?"
When it came time for the state to conduct hearings on the landfill, industrial foundation members used their sway to pack the meetings with Waste Control supporters. School board members called on teachers, hospital management called on their personnel, Roberts called on readers of the newspaper.
At one hearing, the audience of several hundred was asked to stand if they opposed the license. Pryor was the only one in the room to stand. The handful of others in her group were too "scared," says Melody Pryor, Peggy's sister. "They physically got ill."
"Can you imagine how I felt? I was so shocked," Pryor says. "After it was over, I was so upset and crying. I knew from that first day that it was already decided."
At another hearing, Pryor overheard Ron Hance, son of Congressman Hance, tell an AWARE member, now deceased, "You need to not tell lies on us."
The intimidation worked. During an AWARE meeting in 1997, Pryor left to get pizza, and when she got back the rest of the group had voted to disband. Rumors circulated that Peggy was a lesbian. Never married and childless, Pryor had let a hippie-ish, out-of-town activist who called herself Susan Solar stay at her place.
Out-of-town allies felt the heat, too.
"There was more intimidation in Andrews than I've ever seen in any place where a radioactive waste site was proposed," recalls Diane D'Arrigo, the radioactive waste project director for the Nuclear Information and Resource Service, an anti-nuke group.
Carrots were offered, too. D'Arrigo and then-Sierra Club organizer Erin Rogers say that Waste Control principals offered them use of company geologists to help kill the Sierra Blanca project, a failed venture by the state to build and operate its own low-level radioactive waste facility.
Folks in Andrews had a low opinion of the anti-nuclear crowd. "We had protesters come in here from everywhere, idiots, stinkin' in worn-out tennis shoes,"
remembers John Parrish, an agreeably acerbic independent oilman whose gimme cap and worn denim disguises the 3,000 barrels a month that have made him very rich.
It's not just the town's elite who have unbridled enthusiasm. When Waste Control has an important hearing, scores of ordinary Andrewsans come to Austin dressed in matching T-shirts to show their support.
Pryor blames Andrews' history as a company town.
"I was with my daddy when his boss told him who to vote for," she recalls. The old ways persist. Even now, "The schoolteachers won't speak out," Pryor says. "If you speak out at the hospital, you're ostracized." Pryor's dissidence has made her an enemy of the community. "Really, my name is mud," she says.
An industry highly susceptible to not-in-my-backyard protests could not ask for a better milieu than Andrews. Perhaps that's why Waste Control isn't the only nuclear enterprise flocking here.
Louisiana Energy Services, a European-owned company, is building a $1.6 billion uranium enrichment facility a couple hundred yards from Waste Control's property in Eunice, New Mexico. Attempts by Louisiana Energy to build similar plants in southwestern Louisiana and Tennessee were torched by citizen outcry. An Idaho company is considering a uranium "deconversion" facility in Andrews or nearby Lea County, New Mexico, that would convert depleted uranium—a byproduct of the uranium enrichment process—to a more stable form. Waste Control has discussed burying the deconverted depleted uranium at its site, according to the environment commission in Austin.
A site in New Mexico halfway between Carlsbad and Hobbs was also in consideration to host the Global Nuclear Energy Partnership, an ambitious Bush administration program to cull plutonium from spent nuclear fuel for use in nuclear reactors, at least until the Obama administration recently zeroed out the funding.
Finally, a consortium of government entities and nuclear companies plans to build a "next generation," gas-cooled nuclear reactor somewhere in Andrews County. The concerted rise of these nuclear-related projects has led to a nickname for Eastern New Mexico and West Texas: "the nuclear corridor," a region primed for the nuclear renaissance.
As closely tied as Andrews and Waste Control are, the closest population center to Waste Control facilities is Eunice, an oil-patch town even smaller and poorer than Andrew. From Eunice, one can see the cranes assembling the Louisiana Energy enrichment plant, and beyond that, just over the state line, mounds of red dirt mark the Waste Control landfills.
Like Andrews, Eunice is filled with nuclear boosters. Perhaps the most enthusiastic is Lynn White, the local newspaper publisher and barber. On an April afternoon, White holds court and cuts hair at his old-fashioned shop on Eunice's main drag. Louisiana Energy and Waste Control have "total support" in Eunice, he says. "There's 2,700 people here, and we've got one sorehead." That would be Rose Gardner, the owner of a small flower shop a couple miles down the road, who says she is frustrated that Texas environmental officials have ignored the concerns of people in New Mexico. Of Waste Control, she says, "It's Eunice's project; it's Eunice's problem; and it will be Eunice's headache."
White says Waste Control "bothered" him at first because he didn't understand what the company was up to. "Ron [Hance] said, 'What's it gonna take to get you to support this?'" White asked for more information, and Hance came back with a stack of books "that thick," White says, holding his hands a foot-and-a-half apart. Years later, Louisiana Energy went a step further. The company flew White and other community leaders from Eunice to the Netherlands to look at a similar uranium enrichment facility. "We came back thrilled to death about it," White says. "You could have lunch on the floor in any building over there." He also came back thinking Americans were too uptight about nuclear energy.
The nuclear projects have changed the town for the better, White says, because people take pride that they were picked for such important endeavors. Residents are painting their homes, putting in flowers. "If you meet someone two, three, or four notches above you, you don't want to look like a yokel," says White. "You want to put a suit and tie on. That's what we're doing—putting a suit and tie on."
The enthusiasm and unanimity of opinion in Andrews are striking. Mayor Robert Zap believes he knows why. "We've lived in isolation out here and if we don't cooperate and work as a unit we're in big trouble," he says. "Who else do we turn to?"
Zap, 80, is one of Andrews' more unlikely residents. A contemplative, retired Presbyterian minister and trained anthropologist, Zap moved to Andrews 40 years ago and never left. Previously he served as a missionary at an Apache reservation in New Mexico. Zap pronounces "roof" in the Yankee style, betraying his childhood in Chicago, where he claims to have sat on Al Capone's lap as a boy.
Zap suggests that, "anthropologically speaking," the Pryor sisters are "very interesting … I've wondered why they felt left out, and it goes back to their family being poor," he says in a soft, fatherly voice.
"I think that they feel people ought to listen to them and they are more important. And it's too bad. They're looking for a cause," he says.
It's hard to imagine Zap, in his "Keep Andrews Beautiful" T-shirt, as an apologist for Waste Control—he's as authentic and sincere as the papoose that hangs on his living room wall, the one he used to carry around his three adopted Apache children. "I realized historically the leadership here have led by being forthright with the people," he says. "You tell them what's going on, no surprises, and you get support that way."
Zap believes that Waste Control has led in just that way. "The spirit of the community was, 'You have to show us that you're going to be safe, well-regulated, and there's a need for what you're doing.'" The company, he says, did all that.
Doesn't he worry that something might go wrong? "What do you think about [how] the world is supposed to end by the year 2012?" he asks me. I can't tell from his straight face if he's joking. t doesn't really matter, because his point is that fearing what may happen hundreds or thousands of years from now with radioactive waste is pointless.
"We're not given over to fear," he says, "or we would have moved a long time ago."
Investigative reporting for this article was supported, in part, by a grant from the Open Society Institute.