Cowboy Obama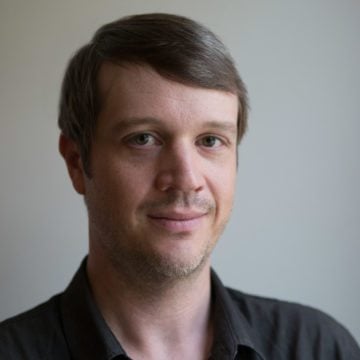 In February 2007, Barack Obama left the stage at Austin's Auditorium Shores and waded into the crowd of 20,000. Someone in the giddy throng pressed a black cowboy hat into his hands.
As luck, and a quick shutter finger, would have it, Matt Wright, a 26-year-old freelance photographer who was the Observer's blogger at the time, was looking at Obama through a telephoto lens about 30 yards away as the scene unfolded. "He had this grin on his face, plunked it on his head, and tipped it once," Wright said. "It was kind of mock serious."
A few hours later, Wright posted the photo to the Observer's blog, writing, "As [Obama] exited the podium, people were practically running, trying to find a way backstage to have their picture taken with him. Crazy stuff."
The indelible image-simultaneously capturing Obama's poise and playfulness-quickly became an Internet phenomenon. Wright said he realized teh photo had gone viral when the next day someone showed him a mass e-mail headlined "There's a New Sheriff in Town." Over the past year, the cowboy Obama photo has cropped up on Atlantic Monthly's web site, as well as in the Austin-American Statesman, an ad for a cowboy hat company in Denver, a museum exhibit called "Cowboys and Presidents," and on YouTube, in a video featuring mariachis singing an Obama-themed corrido.
Since his brief Austin giddy-up, Obama seems to have steered clear of cowboy accoutrements. Senate Majority Leader Harry Reid told reporters in August, "Barack Obama doesn't wear cowboy boots, doesn't wear a cowboy hat-because it wouldn't look right." We know better.
-Forrest Wilder