WTF Friday: The. Texas. Republican. Party. Platform.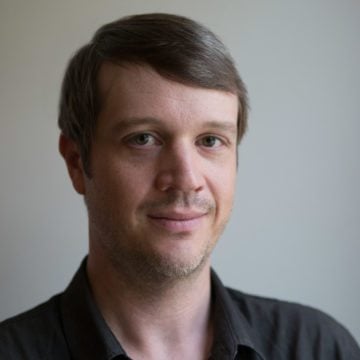 Above: Texas GOP Convention 2014
For connoisseurs of WTF—I'm looking at you trolls—there is but one ur-text, the guiding document from which all others emanate, and are compared to. And though it is based on immutable laws of nature and God, it is nevertheless a living document too, revised every couple years by a gathering of wise men and women, who puzzle and debate over the text with the passion and intensity of a gathering of Talmudic scholars. I am of course referring to the Texas Republican Party platform.
The Texas GOP convention is meeting this week in Fort Worth and one of the most important items of business is revising the Platform—a task that is taken very, very seriously by many of the delegates. The Platform isn't binding on Republican elected officials (though some in the grassroots would like it to be) but it matters for symbolic reasons. It's also a fascinating glimpse into the id of conservatism. The folks who write it are the true believers and this is their wish list, their vision of a world that conforms to their ideals and beliefs. The Platform (I'm capitalizing "platform" in honor of The Platform's RANDOM use of Capital Letters) is also contested ground: the turf on which the GOP's various factions fight, usually over brown people and immigration.
This year's Platform debate features a reprise of sorts from last year, when less xenophobic, more practical GOP-ers jettisoned a part of the platform that ranted at length against amnesty and undocumented immigrants. The reformers instead fashioned something grandiosely named the "Texas Solution," a rather vague and untenable guest worker program that was nevertheless widely praised in the media because it seemed at least somewhat tethered to reality.
The anti-amnesty crowd this year wants to delete the "Texas Solution"—an updated version of which cleared the temporary Platform committee—and that fight is likely headed to the floor of the convention for a public fight.
Meanwhile, what's in the Platform at this point? Here are some of the items that caught my eye in an early draft that leaked Wednesday.
Unlike the 2012 Platform, this year's Platform takes on climate change—or what the GOP calls "climate change"—that international, multi-decade conspiracy among thousands of scientists and governments to artificially increase the planet's temperature in order to secure that sweet, sweet grant money.
While we all strive to be good stewards of the earth, "climate change" is a political agenda which attempts to control every aspect of our lives. We urge government at all levels to ignore any plea for money to fund global climate change or "climate justice" initiatives.
The Platform committee has left in its unequivocal opposition to the United Nations' diabolical Agenda 21.
The Republican Party of Texas should expose all United Nations Agenda 21 treaty policies and its supporting organizations, agreements and contracts.
They also are freaked out about various international commie plots to control the kiddos: CSCOPE, Common Core and "UN Inclusion."
We oppose use of a national or international core curricula in the State of Texas (i.e. Common Core, CSCOPE, UN Inclusion, etc.)
They like the 10th Amendment (God-given states' rights) and the 2nd Amendment (God-given gun rights). But the GOP is not too happy with the pesky 17th Amendment, which provides for the direct election of senators, like, say, Ted Cruz.
The draft Platform calls for the "full repeal" of the 17th.
Return the appointment of U.S. Senators by the State Legislatures.
The Platform addresses socialism: It's bad. Against it.
Socialism breeds mediocrity. America is exceptional. Therefore,
the Republican Party of Texas opposes socialism, in all of its
forms.
Note: If America is exceptional and socialism isn't (since it's mediocre) therefore Barack Obama has not plunged America into socialism. QED.
The Platform has arguably gone backwards on The Gay Issue, at least in one respect. The draft actually endorses the wholly discredited, cruel and laughable-if-it-wasn't-so-damaging "reparative therapy" racket that attempts to turn gay people straight.
Homosexuality must not be presented as an acceptable alternative lifestyle, in public policy, nor should family be redefined to include homosexual couples. We believe there should be no granting of special legal entitlements or creation of special status for homosexual behavior, regardless of state of origin.

Additionally, we oppose any criminal or civil penalties against those who oppose homosexuality out of faith, conviction, or belief in traditional values. We recognize the legitimacy and value of counseling which offers reparative therapy and treatment to patients who are seeking escape from the homosexual lifestyle. No laws or executive orders shall be imposed to limit or restrict access to this type of therapy.
Oh, wow, The Platform endorses "a woman's right to choose…"
We strongly support a women's [sic] right to choose to devote her life to her family and children.
The UN Treaty on the Rights of the Child, which has been ratified by every nation on the planet except for Somalia, South Sudan and the United States.
We unequivocally oppose the United States Senate's ratification of the United Nations Convention on the Rights of the Child.
Well, it goes on like this for 40 pages. The copy I have does not appear to be written in crayon but you can look for yourself.