WTF Friday: Primaries and Other Scams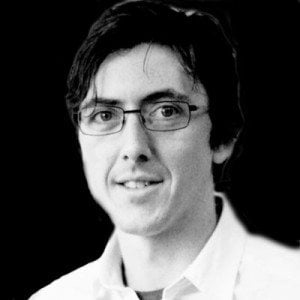 The frantic last week before Tuesday's primary election has been a truly rich pageant of WTF in Texas politics.
Why, just this morning Barry Smitherman promised to fight border crime by cracking down on jaywalking in South Texas. As he explained to KUT (skip to 20:53):
"It will send a signal south of the border that if you come here and break the law, there will be consequences."
All across the state, nasty intra-party fights got nastier, candidates for small-time office dialed up big-time promises to Fight Obama, and, speaking to the Dallas Morning News, Texas House candidate Sandra Crenshaw got way candid about why she's running for a South Dallas seat:
"I want to go to the Legislature for eight years and get a pension so I can take care of myself in my old age."
This week, the Morning News also dredged up an amazing story that's pretty much WTF from start to finish, about a four-man North Texas Republican brain trust getting scammed by a man who claimed to have found Noah's Ark (really) buried in Iran.
Attorney general candidate Ken Paxton, Railroad Commission hopeful Wayne Christian and state Reps. Phil King and Bill Zedler, fresh off their last great success managing to screw in a lightbulb together, moved on to high-dollar electricity trading, only to lose hundreds of thousands in what became a Ponzi scheme. Speaking to reporter Gromer Jeffers, Christian was circumspect about the whole thing:
"There were some of us that he hooked. Sometimes you get took, sometimes you don't. You hate to say you were a sucker, but he took us for a sucker and made off with the money."
The Morning News judiciously describes one way the scheme's architect, Archer Bonnema, managed to get in with the conservative Christian lawmaker crowd:
He had been closely linked with the community for years, often distributing video accounts of a 2006 expedition to Iran, led by Dr. Bob Cornuke, that he participated in. Bonnema said they discovered Noah's Ark, though experts have disputed the claim.
Speaking of electricity markets, here's Democratic Senate candidate (with a massive lead in recent polls) Kesha Rogers, quoted by the Observer's Emily DePrang this week:
Another policy priority is planetary defense, which is "how we are going to defend the planet from asteroids which are very seriously threatening the planet." The same technology push will help with the "development of a successful industrialization of the moon," she says, "[for] the mining of raw materials and resources such as helium-3 on the moon, which is a productive resource for developing fusion. I am a very strong supporter and proponent of fusion development as a source of energy."
Whether it's her space mining policy, her insistence on impeaching President Obama, or positive associations with the recording artist Ke$ha, Rogers had a 12-point lead in the Texas Tribune and UT poll released this week. It's been enough to scare the Texas Democratic Party into blasting an email with the hard-to-mistake subject line, "Don't Vote for Kesha Rogers." The email includes the phrase "Do not vote for Kesha Rogers" twice, and party chair Gilberto Hinojosa explains:
Rogers believes that the U.S. economy is secretly controlled by London financial institutions and she has advocated for colonizing Mars. That's not what real Democrats stand for.
Austin Democratic consultant Jason Stanford might quibble with that last point.
And finally, This Week in Xenophobia, state Rep. Debbie Riddle responds to her Lebanese-born challenger Tony Noun's claim that Riddle told him to "go back to your country and run a campaign" after a Noun volunteer planted a campaign sign next to Riddle's. Speaking to the Observer's Chris Hooks, Riddle wouldn't deny making the remarks, but stressed that "there's context missing":
"All he spoke was Arabic."
By way of proving her love of all cultures, Riddle—the woman who popularized the term "terror babies"—added that "half of my volunteers, quite frankly, are minority."
Make no such mistake about lieutenant governor hopeful Dan Patrick, though, who came under fire from a rival campaign for a letter (which Patrick denies writing) vouching for an undocumented immigrant who once worked for him. Responding to a story about the "former illegal alien" in Breitbart Texas:
"Sen. Patrick stated that the worker in question provided false documents and a social security number, that the allegation he was kind to the illegal alien are not true…"
That was, of course, not the last time this week Patrick had to defend himself against the appearance of a bleeding heart. Even fits of campaign posturing can use an editor: