WTF Friday: Evolution, Or Something Like It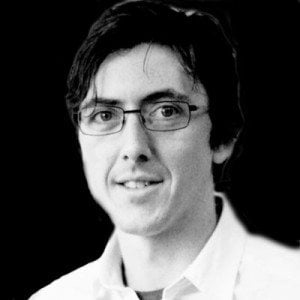 As we do every year at this time, we once again join together to remember the legacy of Dr. Martin Luther King, Jr., and to try and forget all the creepy, obnoxious things that people and corporation-people had to say about his holiday.
Monday was all a little more SMH than WTF, so for the week's strangest remarks we turn to a few regulars. We begin with lieutenant governor hopeful Dan Patrick, who asks if you know where your children are, and if they know how to count, because, as he said in a candidate forum last weekend reported in the Houston Chronicle, a great many immigrants are probably coming for them:
"[H]ardened criminals we arrested from 2008 to 2012 – not illegals who were here for a job, who got four speeding tickets, but hardened criminals – 141,000 we put in our jails just in four years in Texas."

"They threaten your family. They threaten your life. They threaten your business. They threaten our state," he said, adding that they were charged with 447,000 crimes including 2,000 murders and 5,000 rapes.
Those are some pretty dramatic numbers! And as Charles Kuffner has noted, they're pretty ludicrous, too. Over that five-year stretch, Kuffner says, Texas saw just over 6,000 murders in Texas, meaning that "they" committed one third of the murders in Texas. Couple that with a congressional report which says that from 2008 to 2011, there were 219 murders committed by undocumented immigrants nationwide, and it's a wonder any of us made it out of 2012 alive.
Enough of this scaremongering, and on to some smart border policy… Go, go, Gohmert!
"Israel has shown you can have a fence, even if it is a wire fence."
That, of course, is the esteemed Congressman from deepest East Texas, Louie Gohmert, in the midst of an unfortunate civics lesson at Carlisle High School in Price. As the Longview News-Journal reported, government teacher David Minnix's class invited Gohmert to speak, no doubt as some sort of "scared straight" program for aspiring politicians.
Gohmert took student questions and ran with them to some strange places, predicting "a massive rush" of 40 million people crossing the border from Mexico—"I think we're wasting time talking about immigration reform"—and explaining why he blames Obamacare for forcing him to cite a litany of bogus costs and cancel his health insurance this week.
But as Lone Star Q pointed out, his most insensitive comments came as he delved into Gohmert's Big Book of Plumbing:
"I'm not homophobic," he said, noting his gay friends say they should be able to be with whomever they want. "I agree, but if we're going to continue society, it's between a man and a woman. … I still want someone to explain to me how sexual relations between two men helps our species evolve forward."
He's been trying out this line for a while now, but it might be the first time Gohmert has delivered a lesson in evolution at a school. The students looked pretty skeptical.
Last, we consider state Rep. Bill Zedler.
Good. That didn't take long.
Zedler is a sort of Zen master on Twitter—he's rarely the most offensive or sanctimonious voice in Texas politics, but there's a bare-faced simplicity to his account that seems to perfectly distill the conservative outrage du jour. (But never actually in French!)
After the people's filibuster ended last summer, it was Zedler who spread the word that "we had terrorist in the Texas State Senate." During the government shutdown last fall, Zedler astutely noted, "Obama is closing down memorials, the ocean, etc, THAT HAVE NEVER BEEN SHUT DOWN BEFORE IN PREVIOUS SHUT DOWNS."
Zedler's tweets are CliffsNotes for Fox News, a declaration that he, too, has seen all this snark about the liberals and he gets the joke! And so this week, as the conservative backlash spread to Wendy Davis' real biography—with all the subtlety of a gold-digger's shovel to the head, Zedler offered this:
Wendy Davis gets ahead by making sure that her agenda comes first in her life at the expense of her children & husband

— Bill Zedler (@Bill_Zedler) January 23, 2014
Nailed it.
That might even have been his best since last week, when he offered this contribution to the intelligence debate:
since 2001 the NASA has had no discernible impact on domestic terrorism

— Bill Zedler (@Bill_Zedler) January 16, 2014
As the Houston Chronicle's Matt Schwartz was quick to point out, Zedler was absolutely right: "There has not been a single terrorist attack on lunar soil in that time."