Where the Wind Cries Money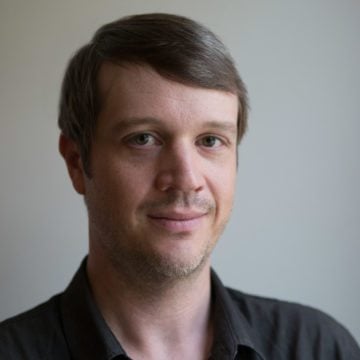 A version of this story ran in the October 2013 issue.
A dilemma often faced by Texas writers is whether to build on the state's mythology or dismantle it. Rare is the attempt to navigate a narrower passage between those two poles, propelled by facts but with a respectful eye on the state's self-image. The Great Texas Wind Rush finds a way. Co-authored by two experienced Texas reporters—Kate Galbraith, formerly of The Texas Tribune, and the Austin American-Statesman's Asher Price—the book tells the improbable story of how the oil and gas state became the nation's wind-power leader. It also offers an encouraging example of how to accomplish big things in what has been an otherwise bleak decade for environmentalists and renewable-energy enthusiasts in this most oil-drenched of states.
The story starts where so many quintessentially Texan stories start: in West Texas, where oddball dreamers in the 1970s and '80s saw the merciless wind as not just the region's howling soundtrack, but a resource that could be harnessed. These are great characters: a Panhandle hippie who built the first Texas wind farm on his cousin's ranch; a Lubbock priest who scouted the best locations for church-side turbines by flying a kite Ben Franklin-style; and a father-and-son team out of Burkburnett ("Boomtown, USA!") who took wrench to turbine in pursuit of something that just worked, dammit.
They were tinkerers and risk-takers, and their failures greatly outnumbered their limited successes. But they blazed the trail, and they are the book's heroes, can-do Texas types who threw caution and money at the wind hoping to catch it. By 1981, Texas had built its first wind farm, the second in the nation.
By the 1990s, the Texas wind industry was maturing and earning the respect of otherwise oily politicians. In the book's telling, Ann Richards did little to spur wind development, while her successor, George W. Bush, emerged as the industry's "unlikely hero."
Price and Galbraith, who know their energy policy intimately, focus on a peculiar moment in Texas politics as wind's big turning point. In 1999, Bush and a bipartisan team of deregulation-happy legislators were "lining up a Rubik's cube of interests" behind legislation that would deregulate Texas' electricity sector. To woo skeptical environmentalists they signed off on what amounted to a government mandate for wind energy: 2,000 megawatts by 2009. The law proved to be a wild success, and the book vividly illustrates how the resulting wind boom goosed economically struggling backwaters like Nolan County, west of Abilene, "transform[ing] those barren, desolate hills where cows had once grazed unhurriedly into money-making machines." By 2008, Nolan County alone had installed 2,500 megawatts of wind energy—enough to power hundreds of thousands of Texas homes.
Today, there are more than 12,000 megawatts of wind power installed in Texas, satisfying close to 10 percent of the state's electricity demand and providing a decent amount of royalty money for landowners.
Galbraith and Price note that the Bush wind mandate, called a Renewable Portfolio Standard, was an afterthought, paid little attention by energy playmakers at the time—a fact that's notable since much more modest proposals to create an RPS for solar power have since met with stiff resistance. The irony of government wind mandates and subsidies succeeding in free-market-happy Texas is not lost on the authors. They note the billions of ratepayer dollars being used to build wind-enabling transmission lines from West Texas to the cities, "an astonishing commitment from a state that resents taxes—or anything resembling taxes."
Turns out there's a delicious upside to Texas' notorious anti-environmentalism: We care so little about the environment that we occasionally, almost accidentally, do something good for it. While California lamented turbine-related bird deaths, Texas politicians shrugged their shoulders. Land Commissioner Jerry Patterson joked that proposed wind farms in the Gulf would provide "the first line of defense against avian flu."
While Price and Galbraith clearly count the Texas wind rush as a success story, and its pioneers as unsung heroes, they are not blind to wind's shortcomings as an energy source. Most wind resources are located in far-flung parts of the state, necessitating expensive high-voltage transmission lines to get the power to the cities. Wind tends not to blow on hot days, when power is needed most (though off-shore wind farms or storage projects could ameliorate that problem.) Some boosters believe wind could top out at 30 percent of the state's power consumption; Galbraith recently told me she doubts it will go much higher than 12 percent.
Ultimately, The Great Texas Wind Rush suggests that Texas is not so much an oil and gas state, or even an energy state, as a resource-exploitation state. The wind story proves that renewable energy can succeed with the right combination of chutzpah, government policy, money-making potential and luck. Perhaps fittingly, the book gives the last word to an environmentalist, Jim Marston of Environmental Defense Fund's Texas office (and an Observer board member): "Whatever stereotypes people might have, if Texas can do it, hell, anyone can do it."