Why High-Cost Tutoring Programs Are Great for Business, But Lousy for Students
UT researcher Carolyn Heinrich on why cheaper is better for afterschool tutoring mandated by No Child Left Behind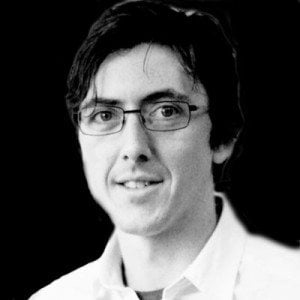 After school tutoring required by the No Child Left Behind act is a $50-million-a-year industry in Texas these days, and every year the market grows as more and more kids in "failing" schools become eligible.
As a money-making venture, the tutoring program has been a great success. As a school "turnaround" strategy, not so much. Schools that struggle without federally funded tutoring for their students still tend to struggle after they're eligible for the program. Companies offer free computers, or promise "research-based" methods and can't-miss guarantees, but behind the marketing materials it's tough to know which tutor is better than another.
But University of Texas researcher Carolyn Heinrich, who's spent years studying federally funded tutoring programs in a few American cities, says there's one great, little-noticed way to tell which tutors are worth more than others: how much time they spend with their students.
It takes about 40 hours of tutoring over the course of a school year, Heinrich says, before students starts to register improved test scores. In a study published in August, she considered tutoring programs in Dallas, Chicago, Milwaukee and Minneapolis, to find, in part, how many programs hit that 40-hour threshold. "In Dallas, not a single student is getting that," she says. "The average is well below 30."
Tutors also charged more in Dallas than in any other city except Milwaukee. That's important because districts have a set amount of money to spend on each student's tutoring for the year. The more a company charges per hour, the fewer hours the district can pay for. The most expensive program in Dallas was the memorably named "Sheila Williams Lyons Acknowledge Me Now" program, at $157 an hour.
This year, Milwaukee has found a way to keep those hourly rates low so students get more time with their tutors, by capping the rate at $35. Before this year, Heinrich says all the tutors charged more than that. Now, all but one of them has simply lowered its rates to comply with the city's new program.
Many of these tutoring providers are big, offering the same program in districts across the country. They'll set their rates according to whatever the local market will support. Chicago Public Schools offers its own tutoring for $28 an hour, and tells parents how many tutoring hours will be covered from each provider on the list. Heinrich says other companies there set their rates lower, just to compete with the district.
"We've seen the same provider in Minneapolis charge $75 there, and $35 an hour in Chicago—and in Chicago, they were more effective," she says. "We can see that services can be delivered at much more effective rates, and it's not happening in Dallas."
Tutors with Computers—the online tutoring program headed by Rod Paige, with Sandy Kress lobbying on its behalf in Austin, that earns far more than any tutoring program in Texas—charges $92 an hour. On average, Heinrich found, their students in Dallas got just 13 hours of tutoring.
Heinrich says she offered to package her data so the district could show parents how many hours of tutoring students get from each provider. That way, parents can get some sense of what they'll get, from somewhere other than the company's marketing materials. Heinrich says the district was interested, until the Texas Education Agency told them they couldn't pass out that kind of information. TEA spokeswoman Debbie Ratcliffe told the Observer their staff doesn't recall telling Dallas ISD anything of the sort. "I don't know why we'd have a problem with that," she said. Dallas ISD's tutoring coordinator did not return a call for comment.
Texas is crafting its own application for an NCLB waiver right now, and plans to submit it early next year. If it asks for, and gets, a little flexibility in running its tutoring program, it can cap the rates tutors can charge—and making sure Texas schoolkids get more for the money we're spending.
"They are making a ton of money on this. It's just clear," Heinrich says. "The problem with it is, there's no way…that at 15 to 20 hours you're going to generate any effects. It's like money down the drain."