It's On: Wendy Davis Announces Run for Governor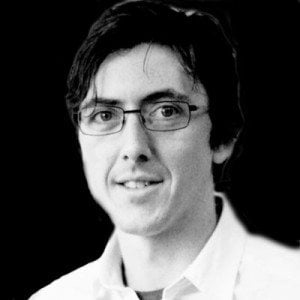 Bang the drums, ring the bells, drop the balloons and fire up the white smoke.
Hallelujah, the race is on at last.
After months of suspense counting down to today's planned surprise announcement, Wendy Davis let a few hundred of her closest friends and supporters in on the news that she's running for governor of the state of Texas.
Her announcement took less than 15 minutes—less time than she spent meeting supporters and shaking hands afterward—and built to a broadly upbeat message for her new campaign. "I'm asking you to believe," she said, "that the best of Texas is yet to come."
On stage in the Haltom City High School arena where she got her diploma 32 years ago, Davis spent most of her time talking about education, the issue for which she was known best before her 11-hour stand in June against new abortion restrictions. Her speech didn't include one mention of abortion or reproductive rights, but she got raucous applause when she recalled her attempt, in 2011, to stall a budget cutting billions from public schools.
"They were wrong, so I took to the senate floor determined to block the bill the only way I could: by filibustering." The crowd got the idea.
Davis' entrance sets up an exciting battle for governor, the first one in decades without an incumbent, likely pitting her against Republican Attorney General Greg Abbott. The months Davis kept quiet about her plans left plenty of time for others to speculate as to how she might pull off an upset, or just how over this race already is.
Abbott was the presumptive front-runner as soon as Rick Perry announced he wouldn't run for reelection, and kicked off his campaign over the summer in San Antonio. His campaign responded to Davis' news with a statement calling her one of the Democrats' "California-style candidates that try to sell Obama's liberal agenda."
"We must work hard to prevent Washington-style tactics from infiltrating our great state," said former Republican Party of Texas chair Cathie Adams, "which is why we must firmly stand against Wendy Davis' candidacy for governor."
Anticipating that call to action, a couple dozen protesters stood firmly outside the arena this afternoon, welcoming Davis supporters with a tea party and United States flags, "Abbott for Governor" placards and homemade signs covering a litany of other causes sure to get a rise out of the Dems: "Abolish the EPA drill drill drill," "murder = sin," and even "Cruz 2016."
Someone in a house along the route from the highway to the arena welcomed Davis-backers with a sign hung on their fence, with "Wendy baby killer" spray-painted in black.
Davis made more subtle use of her star-making turn at the center of the summer's abortion debate, a time when the Capitol was filled with people, most of them opposed to the omnibus bill. "Until the corridors of power are the corridors of the people," Davis said, and the crowd joined in with her: "we will keep going."