Voting Problems in Collin County
Technical glitches mar new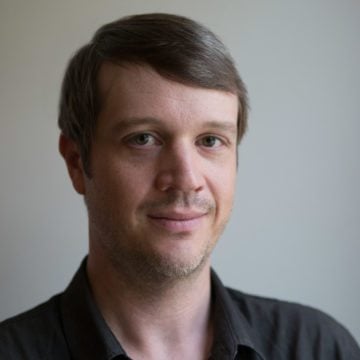 Updated twice
The Collin County Observer has a post up describing "multiple reports of voting issues in Collin County today." Collin County is trying out a new "vote center" concept in which voters can vote at any polling location rather than their neighborhood precinct. The system requires the use of electronic pollbooks linked together.
According to The Collin County Observer, technical glitches with these pollbooks is causing trouble at the polls.
Concerns brought to our attention so far include a corrupt file loaded on all of the county-issued electronic pollbooks, network and telephony issues.According to our information, voting in many locations was interrupted due to the issues with electronic pollbooks and networks, and the resulting phone calls into the Elections Office overwhelmed their capacity to receive and handle calls.

While some election judges and their crews capably kept processing voters, others were paralyzed by the technology failures and essentially stopped voting for periods of time. All polling locations are provided with paper ballots and instructed to process voters on paper in the event of technical failure.

Election judges are also responsible for reporting wait times to the Elections Office so that the Wait Time indicator on the county's website can be updated and indications are that this is not happening consistently.
The Texas Observer talked to the author of the post, Debra Angell Smith. "From my standpoint, [the vote center concept] is a great idea," Angell Smith said. "The problem is do they have adequate infrastructure? I would say today the answer is 'no'."
Angell Smith said she didn't know how widespread the problems are. When I called the office of the Collin County Voter Registrar I was put on hold for about 10 minutes before reaching an operator. I left a message with an elections official in an attempt to corroborate this information. I will update this post when I hear back from her.
Update: I spoke with Tim Wyatt, a spokesman for Collin County. He confirmed that there were problems today with the electronic pollbooks, which are essentially laptop computers that contain a database of voters. But Wyatt said the delays in voting were relatively short and the problem is now fixed.
Here's what happened: Some of the laptops became overloaded and had to be reset, temporarily delaying folks from voting. It took the county IT people about 30 minutes to identify the root cause – a "Windows glitch" (damn you Microsoft!) that brought down the computers.
"It caused some delays," said Wyatt. "It slowed things down." He didn't know how many polling places were affected in all but said 47 technicians were deployed to fix the glitch. The longest reported wait was 90 minutes, Wyatt said. The voting machines themselves were not compromised and poll workers were able to verify voters over the phone.
The glitch wasn't caught during pre-election simulations because the system wasn't tested with the type of loads (number of voters) seen on Election Day.
As noted in the original post, the "vote center" model is relatively untested. Collin County is one of a handful of counties trying it out this election. The primary advantage of "voter centers" is convenience. On Election Day, voters can vote at any polling place of their choosing and can move to a different location if the lines are long. However, the system necessitates new layers of technology, i.e. more stuff that can go awry.
I'm going to check with the Secretary of State and see which other counties are doing county-wide voting today.
Update II: Dallas Morning News is up with a story.