New Voter ID Lawsuit Argues for Poor Voters' Rights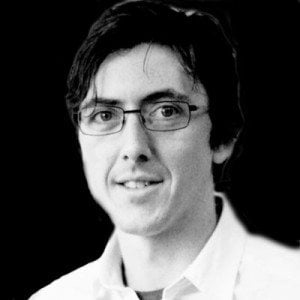 Above: ...if you can afford it.
Election Day last week brought plenty of complaints at the polls about Texas' new voter ID law, but it also brought one major complaint in Corpus Christi federal court, where nine voters joined La Unión Del Pueblo Entero in suing the state over its tough new voting requirements.
The plaintiffs are long-time voters from South Texas who lack the photo ID now required to vote in Texas since the 2011 law took effect. "The State knew or should have known," the suit says, "that Hispanic and African-American Texans disproportionately lack the forms of photo ID required by SB 14." (Read the full complaint below.)
There are, of course, many other legal challenges to Texas' voter ID law, including from the U.S. Department of Justice, groups like MALC and NAACP, the Texas League of Young Voters and a group led by Congressman Marc Veasey. As recently as September, the Texas Association of Hispanic County Judges and County Commissioners joined in those suits, and True the Vote sought to join the state in defending the law.
The new complaint is focused specifically on the burden the law places on poor, rural voters, according to David Hall, executive director of Texas RioGrande Legal Aid, which is representing the new plaintiffs.
"What we were trying to do is fill in a niche that didn't seem to be addressed much by the Justice Department suit or the other plaintiffs," he told the Observer. "Most of our clients don't have a handy certified copy of a birth certificate, so they're going to be paying some money."
That cost varies from $22—for the copy of a birth certificate you'd need in order to get a new state ID—to $345 for a copy of citizenship papers, according to the complaint. For residents of rural Willacy, Goliad or Karnes counties, getting that paperwork together can mean long, costly trips to the closest DPS office.
These are all familiar concerns to critics of the voter ID law—often raised by Democrats during the Legislature's debate over the law, and dismissed by Republicans as abstract worries. Each of the nine plaintiffs in this suit demonstrate the very real problems Texas' voter ID law created.
Eulalio Mendez, Jr., is an 82-year-old man living in Willacy County whose driver's license expired in June 2012, and who has no way to travel to the DPS office in Harlingen that issues ID cards. Roxsanne Hernandez, in the Goliad County town of Berclair, had her state ID card stolen last year and doesn't have a copy of her birth certificate. Estela Garcia Espinoza is a 69-year-old Raymondville woman who no longer drives, and whose license expired four years ago. She was born on a Starr County ranch in 1944 and her birth was never officially registered.
All the plaintiffs had voted regularly before this year, according to the complaint, and have incomes well below the poverty line.
They're joined in the suit by La Unión Del Pueblo Entero, a group founded by Cesar Chavez, which advocates for immigrants and poor people in South Texas. Juanita Valdez-Cox, the group's executive director, told the Observer that she has personal reasons for joining in the suit. She compared the new law to the poll tax her own father had to pay to vote until 1966, and said her 92-year-old mother lacks the ID now required to vote in person because her state ID is expired. Local officials suggested she vote by mail instead, but Valdez-Cox wasn't satisfied with that solution. "People make the choice, not the state, how they want to vote," she said.
Valdez-Cox said she was frustrated by a news story in which the local elections administrator said the voter ID rollout went smoothly this year, and that nobody had been turned away at the polls. (That was a common report across the state.)
"She only speaks for the ones that showed up to vote," Valdez-Cox said. "She doesn't know how many stayed home because they already knew they didn't have the required ID, they were already discouraged to show up. Those are the ones that we are concerned about."