Texas Colleges Not So Green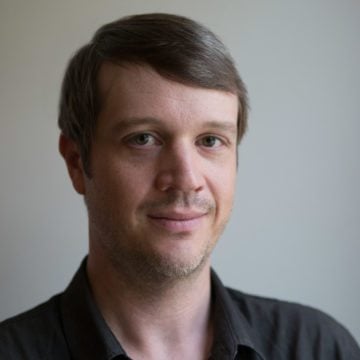 Updated Below
I've been poking around a few different reports that rate American universities and colleges in terms of 'eco-friendliness'. I didn't expect Texas schools to stack up well against all those crunchy liberal arts colleges in the Midwest and New England. Middlebury College in Vermont, a campus I visited last year for a writing fellowship, has its own biomass power facililty!
But it's worse than I thought. Sierra magazine, for example, recently scored 135 colleges on the basis of eight criteria: efficiency, energy, food, academics, purchasing, transportation, waste management, and administration.
Only one Texas school, Rice U., cracked the Top 100. Rice came in at No. 96, right between Pacific University and Pace University (Go Boxers! Go Setters!). That was good enough to earn the Owls a 'C-'. Farther down the list were Baylor (No. 125, F) and Texas Tech, which came in dead last at No. 135. Of Tech, the Sierra folks said:
The Lubbock university flunked our 2008 sustainability test, and this year its grade has not improved. In fact, it placed lowest among schools that responded to our survey, offering no sustainability initiatives to speak of.
I'm sure new Tech prof Alberto Gonzales will get right on that.
For some reason, UT and Texas A&M weren't scored at all. Perhaps because they didn't respond to the survey?
Then, there's the College Sustainability Report Card, which evaluates the 300 Canadian and American colleges with the largest endowments.
I was curious to see how UT-Austin, my alma mater, fared. From my bright college days, I remember a crummy recycling program, contracts with paper companies that felled virgin forests, wasteful energy policies and more lip-service than action from the administration. But there's been a lot of pressure from students to change. It seems to have worked some.
Although the Report Card gave UT-Austin a C+ overall – a pretty lousy grade – it does seem like UT's made some improvements in certain areas. The Report Card notes that in April 2008, UT adopted a campus-wide sustainability policy "to integrate sustainability in academic programs, operations, campus planning, administration, and outreach."
The university also gets 'B's in three categories: Green Building (all new construction must be LEED-certified), Student Involvement, and Transportation (free shuttles).
UT gets an 'F', on other hand, for Shareholder Engagement and a 'C' for Investment Priorities because UTIMCO "has not made any public statements about investigating or investing in renewable energy funds or community development loan funds."
(This doesn't surprise me in the least. The UT Board of Regents hasn't shown the slightest interest in socially responsible investing. In the 80s, the Regents fought until the bitter end to hold onto their investments in apartheid South Africa.)
How about the Aggies?
Texas A&M gets a 'C+' overall with 'C's almost across the board.
The only Texas school on the Report Card to score above a 'C' is Rice, which got a 'B-'. Rice, the report notes, has signed the Presidents Climate Commitment, has on-campus gardens and farmers markets, requires that all new buildings be LEED-certified and recylces 75 percent of demolished buildings, converts cooking oil into biodiesel for campus vehicles and has its endowment invested in renewable energy funds, etc.
Texas Tech, on the other hand, got 'F's in almost every category but somehow that worked out to a 'D' overall. Basically, the Harvard of the High Plains isn't doing anything to minimize environmental impact.
Update: I should have also mentioned the National Wildlife Federation's exhaustive 2008 report card on sustainability in higher ed.
Notable Texas findings: Concordia University in Austin and Texas A&M-Commerce get more than 80 percent of their power from off-campus renewable energy sources. Huston-Tillotson, a historically African American college in Austin, recycles more than 80 percent of their trash. OU still sucks.