SXSWedu: Cracking the Education Market with Big Ideas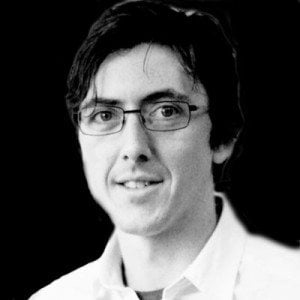 If you're an energetic, strat-talking entrepreneur hoping to get your edgy business plan in front of all the right people here in Austin, then of course South by Southwest Interactive is where it's all happening this week.
But if your vision is aimed at the big and ever-growing education market, SXSWedu was the place to be last week. For the second year now, a mix of teachers, academics, reporters and policy wonks came together to bat around the latest digital education trends, while business owners ran their festival P.R. blitzes on prospective clients. A tournament of start-ups called LAUNCHedu crowned winning business plans in K-12 and higher education.
In one presentation after another, speakers first lamented the sorry state of public education—that teachers are unhappy, budgets are shrinking and American kids are getting schooled in global assessments like the PISA that pit the U.S. against the world.
Then they gushed about technology's power to disrupt those trends: statistics games that teach and assess kids who think they're just playing, interactive course materials, sweet gadgets that lure would-be dropouts back into the classroom. There were plenty of teachers who'd come to hear about new tricks and resources for their classrooms, but the culture of the conference wasn't far from what you find at SXSWi: new tools for social networking, scrappy start-ups pitching big players for scale-up funding.
There was certainly grave talk about fighting poverty, valuing teachers and putting kids on track for a better life, but at its core SXSWedu had all the sweet gooey hype of a startup jam session.
Some conversations centered on what entrepreneurs could do to get noticed or bought up by one of the big fish swimming around the conference. That was the topic of an entire panel hosted by officials from the Bill and Melinda Gates Foundation—their answer was more or less, "don't call us, we'll call you." Grant officers said their job is to seek out promising programs that line up with the Gates education mission. Another business owner asked Pearson chief Marjorie Scardino what entrepreneurs could do to get their projects purchased.
Pearson PLC, the London-based publishing giant, was everywhere. (The company was the subject of an Observer feature last September, you'll recall, for their huge role in Texas.) CEO Marjorie Scardino, who grew up in Texarkana, delivered a keynote address. Other officials from the company hosted panels at the conference. And Pearson's ebook partnership with Apple was widely discussed. It even sponsored the lanyards holding the conference name tags.
Between Pearson's omnipresence and another talk from U.S. Secretary of Education Arne Duncan, the conference was a little light on indie cred at the top of the bill. Duncan cheered on the tech business crowd, telling them that in times like these, when school budgets are tight across the country, we need to be "spending smarter"—which is to say, spending on laptops and iPads.
Amid all that hype, Education Week's Jason Tomassini noted what was missing:
[T]here were far fewer answers, and far fewer questions, at SXSWedu about the balance of private and public interests in education. Zero panels addressed virtual schools or for-profit education and few addressed charters, all subjects that relate to technology, innovation and the role of the teacher. Given the vibrancy of most discussions here, it is a complicated subject I hoped would be tackled.
The forces that make SXSWedu such a compelling idea to its backers are the same ones at work on our entire public education system: a decade-long narrative of failing schools, coupled with unflinching faith in Silicon Valley's ability to fix anything it touches.
Whether the private sector should be so deeply involved in public schools, and whether Silicon Valley business models are right for our education system too, are both worthy subjects of debate. Those are unpopular conversations to have at a tech industry conference, but they're crucial to any even-handed consideration of what's best for our schools. There are venues where those difficult discussions are taking place, but so far SXSWedu isn't one of them.