Strangest State: Interstate Aliens and a Lady Resurrected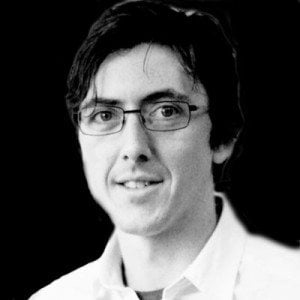 A version of this story ran in the January 2016 issue.
Strangest State is a recurring feature on local news you might have missed from around Texas. From profiles of small-town doctors to monstrous swamp creatures found by local kids, they're stories that don't fit… anywhere, really, but we want to be sure don't go unnoticed. Got a local oddity or some small-town news to share? Tips are welcome at [email protected]
DOGWOOD CITY // "Barbara Kleinschmidt is the picture of health," KLTV in Tyler reported in December. "But according to the Social Security administration, she died last week on Black Friday." Kleinschmidt learned the news after she was prevented from making an online purchase. Then she got notices that her bank accounts had been closed. One week into her life off the Social Security grid, Kleinschmidt told the station she worried about how she'd keep going without getting her credit cards back. "There's no Christmas from me to anybody," she said. "I feel like I'm going to be dead my whole life."
TAHOKA // After a winter visit to South Texas six years ago, Cathy Ross was inspired to bring her very own Christmas theme park to rural West Texas. She placed an ad in the paper asking for donations, and soon Santa's Land was born, with secondhand "light displays, nativity scenes, and cut-out and inflatable reindeer, Santas and other Christmas characters," according to the Lubbock Avalanche-Journal. There's even a live Santa in the garage. "Our Santa wait is next to nothing," Ross said. "It's not a 'stand in line for hours' thing." Bill Chancy, who helps run the park with Ross, said they don't have any plans to quit. "We do it mainly for the kids," he said.
MARSHALL // November 3 was a banner day for local writers Andrea Arterbery and Laura Beil, who were published in the New York Times on the same day. "Seeing their stories in such an esteemed publication has been rewarding for both," the Marshall News Messenger reported. "They've both received heavy traffic online with Beil's generating 187 comments, as of Saturday and Arterbery's triggering 218 remarks." Arterbery's piece, "Does Anybody Own the Cornrow?" "is featured on its very own page in the New York Times, above a Stuart Weitzman ad." The News Messenger did not mention where readers might find Beil's piece, "Small Towns Face Rising Suicide Rates," but did note that her recent Cosmopolitan feature, "Does Your Period Have to Be This Bad? Treatment for period pain hasn't advanced in 30 years. What gives?" has been shared 635 times.
SCHULENBURG // At least some local conspiracy theorists have been vindicated. "Those funny road markings that showed up along Interstate 10 over the last couple weeks weren't put there by aliens," the Fayette County Record reported, "but they were put there by the government." Curious residents had spotted the markings — two white stripes meeting at a 90-degree angle — along the interstate and posited they were signs of a federal gun reclamation plot or "an ISIS invasion." In fact, the Record reported, the marks were part of a survey for expanding I-10. Project manager Ruben Gaztambide told the Record that similar marks had been painted on highways nationwide, including in Minnesota, and, "Yeah, we made the news up there, too."
TYLER // Jurors split on whether former county judge candidate John Furlow was responsible for the theft of 22 of his opponent's campaign signs in 2014. Michael Konieczny admitted to taking the signs, but claimed Furlow put him up to it, according to the Tyler Morning Telegraph. In a chain of text messages presented at trial, Konieczny referred to himself as "Sneaky Pete" and told Furlow, "it was a nice night to 'make some things disappear,'" the paper reported. Furlow's attorney claimed the charges were retribution for spreading a police report during the campaign against now-County Judge Joel Baker, which suggested that "Baker had videotaped a young woman in a neighboring home through her window around 1 a.m."