Strangest State: Biblical Fossils, Ebola Meth and a Push-Up King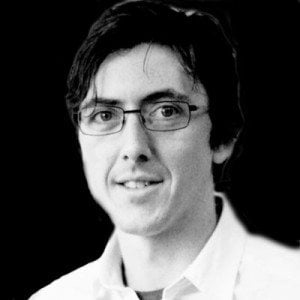 A version of this story ran in the May 2016 issue.
GRANITE SHOALS // The phrase "better safe than sorry" may have occurred to Chastity Hopson as she entered her local police station with a small amount of methamphetamine and asked for help testing it for Ebola. Hopson had evidently responded to a fake news story on the police department's Facebook page warning that meth and heroin in Central Texas may be infected with Ebola. "Please take it to the local police or sheriff department so it can be screened with a special device," the post read, according to the San Antonio Express-News. The department posted Hopson's booking photo days later, declaring her "the winner of the Facebook post challenge." When the department's evident glee met a wave of criticism online, Sergeant Chris Decker posted the following on the Facebook page: "This career can eat your soul. Law enforcement continually ranks as the profession with the highest rate of suicide, divorce, and substance abuse." All those posts have since been deleted, replaced by a (digitally altered) picture of internet celebrity Grumpy Cat driving a car.
BOWIE // Appropriately, this North Texas town is now home to the World's Largest Bowie Knife, standing 20 feet tall and 6 inches thick. Unveiled at a ceremony in April, the knife is the result of three years of planning, with a handsome brass hilt and a comfortable-looking wooden handle. Watching the knife lifted into place by a crane, Van Baize turned to his fellow Bowie Knife Committee chairman Bryan Brown, according to the Bowie News, and said simply, "We did it." One online commenter predicted the attraction would mean a great deal to the town. "Wish I had the money to build a new hotel close by," he wrote, "as I am sure there will be thousands of people flocking to Bowie to see this. Maybe even 2 hotels."
TYLER // Wayne Propst made a stunning discovery in front of his aunt's house thatshould nally settle lingering factual questions about the biblical flood. Propst told KYTX in Tyler that the snail fossils he found in his aunt's yard are relics from the ark built by Noah to save animals from the wet and wild wrath of God. "What's really interesting to me is we're talking about the largest catastrophe known to man," said Propst, who made the announcement in a blue T-shirt that bore the words "This guy needs a beer." "From Noah's flood to my front yard, how much better can it get." Joe Taylor, a "self-proclaimed fossil expert," vouched for the fossils' provenance. "Finding those fossils in Tyler," the station reported, "is rare."
PORT ARANSAS // "It's rare to find a message in a bottle," noted the Port Aransas South Jetty. "Perhaps even rarer: Finding a dead snake and scorpion in a bottle." Consider winter Texan Carole Mahalak's luck, then, when she stumbled upon just such a prize. "I said, 'Ooh, there's a message in there!' Only it turned out it wasn't a message. It was a scary-looking snake," she told the paper. "I thought maybe it was kids, or maybe a Satanic cult." The bottle's origins became clearer, though, when she opened the bottle and poured out what she assumed was seawater, and smelled whiskey instead.
VICTORIA // In a gym crowded with family and admirers, David "Popeye" Escojido, 55, performed 2,315 push-ups in one hour to set a new world record. "When I first started, all I could do was 25," he told the Victoria Advocate. But 15 years of almost daily push-up-focused workouts have transformed him into a man of singular purpose. "The crowd was silent in the gym, and hip-hop music was playing," the Advocate recalled. "He took off his shirt, and sweat could be seen on his tan, tattooed arms." Escojido broke the previous record, set last year in Australia, by 115 push-ups. "I knew that as long as I don't cramp up I'd be able to get it," he told the Advocate.