'Sociopath' Surgeon Duntsch Facing Criminal Charges for Botched Surgeries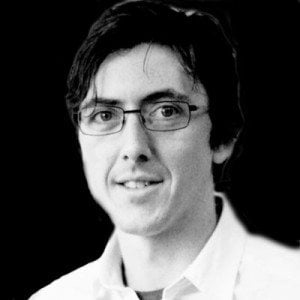 Christopher Duntsch, the Plano neurosurgeon whose deadly surgical mishaps became a case study in how Texas law allows even the most dangerous doctors to keep practicing, is facing criminal charges—and this time it's for more than stolen pants.
On Tuesday a Dallas County grand jury indicted Duntsch on six counts of aggravated assault with a deadly weapon. The victims: his patients. The weapons: "hands and surgical tools," according to the indictments.
Five patients are named in the indictments, including three—Jeff Glidewell, Mary Efurd and Floella Brown—who were featured in Saul Elbein's 2013 report for the Observer. Elbein's piece detailed how Duntsch left some of his patients injured, paralyzed or dead, sometimes for minor procedures.
As the tragedies mounted, Duntsch's peers tried unsuccessfully to prevent his return to the operating room. Duntsch easily moved from hospital to hospital. The Texas Medical Board took nearly a year to suspend his license after receiving the first complaint against Duntsch.
A handful of Duntsch's patients turned to the courts to hold Duntsch and the hospitals accountable. In legal filings, they allege Duntsch was erratic, and even under the influence of drugs and alcohol while performing surgery. But his patients faced a roadblock: the decade-old tort reforms that raised the burden of proof and reduced the potential payout for medical malpractice cases. Duntsch made a cameo appearance in last year's governor's race, as the star of an attack ad against Gov. Greg Abbott, who, as attorney general, sought to intervene on the hospitals' behalf, against Duntsch's injured patients.
Some of those lawsuits are still ongoing, though Duntsch has been removed from some of the cases, and until today, the chances seemed slim that he would be held to account for more than the shoplifting charge we detailed here in May.
Tuesday's indictments change all that.
"It was a very long investigation," said Kevin Brooks, felony trial bureau chief in the Dallas County District Attorney's Office, who declined to comment further.
Asked about precedent for a case like this, Brooks noted the recent conviction of a Michigan cancer doctor, who was sentenced to 45 years in federal prison for prescribing chemotherapy treatments to people without cancer.
Texas legal experts told the Observer that it's exceptional for a doctor to face criminal charges related to delivery of care — and not, say, for drug, billing fraud, or sex crimes.
"It's rather uncommon as you might assume," Texas Medical Board spokesman Jarrett Schneider told the Observer. The board's records of disciplinary actions, dating back to 1997, list only one doctor who lost his license following a conviction for criminal negligence: Michael Jackson's doctor Conrad Murray.
Duntsch's attorney didn't immediately respond to a request for comment, but in the comments section of our May story, Duntsch offered the most detailed defense of his actions he's provided anywhere—30,000 words' worth of rebuttal to his critics, or anyone who would suggest his care was anything other than excellent. "I am ranked in the top 2% in the world against 4 million scientists and higher than the last 10 nobel prize winners," Duntsch wrote. To news outlets like the Observer, The Dallas Morning News and the Houston Chronicle, which repeated Dr. Randall Kirby's estimation that Duntsch is a dangerous "sociopath," Duntsch promised "100000 law suits [sic]."
In his comments, Duntsch did admit to shoplifting, which he explained as a simple mistake. "I do not see any approach to defending these actions other than explaining context, and I cannot imagine I would not simply be honest with the facts and the plea, your honor, I am indeed culpable for this misdemenor [sic]," he wrote.
Duntsch now must turn his legal efforts to the six new felonies he faces today.