So Long, Lincoln Park
An oasis of low-income housing collapses in heartache, loss and an FBI investigation.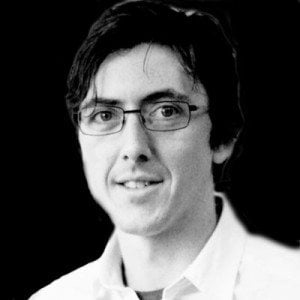 A version of this story ran in the January 2016 issue.
An oasis of low-income housing collapses in heartache, loss and an FBI investigation.
Patrick Michels
January 11, 2016
Even when they first moved in, Lynda and David McLaren sensed that Lincoln Park didn't belong. In the middle of glossy Dallas suburbs, it was just a trailer park, 46 acres of single- and double-wides surrounded by planned communities with themed architecture and members-only water parks. It was a quirk, a legal oddity, founded as a town in 1970 for the sole purpose of skirting liquor laws in dry Denton, 12 miles away. Its property manager doubled as its mayor, its owner as its town manager.
Since the early 2000s, the big communities around Lincoln Park had been making the best of surging Dallas sprawl, annexing nearby turf so they could expand with acres of new starter mansions built by Huffines, Perot and other mega-developers. Growth in the area — the strip of Highway 380 between Denton and McKinney — had been so swift that billboards dubbed it the "Real Estate Corridor."
"You'd see Savannah, and then Paloma Creek, and Providence, and all these nice, single-family dwelling homes," Lynda McLaren says. "And you would come up here and see Lincoln Park, mobile home community. I would be lying if I said the thought never crossed my mind that, 'Hmmm, don't we kinda look like a little bit of a misfit?'"
Lincoln Park stood its ground for a while. But for the McLarens, and everyone else in the town, the past year has been a lesson in the hard civic Darwinism that rules on the edge of sprawl. Lincoln Park was bound to get trampled in the rush to build out Dallas' suburban footprint, but it didn't go quietly. Instead, it went down in a mess of lawsuits, a federal investigation, political intrigue, betrayal, heartache and loss. Many former residents prefer not to revisit what they heard and said as the fight for the park turned inward. But in its battle for self-preservation, Lincoln Park became, for perhaps the only time in its brief history, a town of its own — not a legal novelty but a home worth fighting for.
"There were a lot of vulnerable people in that community because it was the least expensive place around," says Kathryn Masten, a Texas Woman's University professor who helped her disabled brother move into the park. She saw him struggle when he was evicted and found him dead in his trailer after he moved out.
In a way, Lincoln Park was the area's first community built from a master plan. In the 1970s, selling alcohol was illegal in Denton, which meant that a beer run for North Texas State University students was a 40-mile trip to Dallas. Two Texas lawyers, Parks Bell and John Foster, saw opportunity in a 1963 state Supreme Court opinion affirming the right to establish a wet municipality in a dry county. In 1969, Bell and Foster paid $34,500 for a patch of land on what was then Texas Highway 24, east of Denton. A year later, they incorporated the town and named it Lincoln Park.
On the south side of Highway 24, two dozen mobile homes housed Lincoln Park's first residents, most in their 20s and 30s. In one of their earliest civic duties, they cast ballots in a June 1970 liquor referendum, and by a vote of 24 to 4, the town went wet. Bell and Foster opened the B&B Beer Store on the highway's north side, ending a 30-year dry spell in Denton County. The store did $10,000 in business on its first day, the Fourth of July, according to an Associated Press article from the time. "It sits, a wet spot in the middle of a dry county soaking up the Texas sun, alluring as any desert oasis," the story reads. "Farmers in wide-brimmed straw hats and checkered shirts buy their drink from a man studying for a master's degree or a girl working for her Ph.D." Every week, distributors delivered 1,000 cases of Budweiser and 1,500 each of Schlitz and Coors.
"It was pretty much a party atmosphere," says Pete Hollar, who was a 20-year-old advertising major when he started working at the B&B. A honky-tonk called the South Forty opened in Lincoln Park, and it became a raucous roadside destination. One Saturday night, a thief made off with 70 cases of whiskey, according to news reports. In 1972, D Magazine reported, a South Forty patron died "of a fall" during a fight and another man was charged with manslaughter. "They had some pretty rough characters down there," Hollar recalls.
Sometimes, Hollar says, Bell would helicopter in from Dallas, landing in the beer store parking lot. Foster and Bell ended up selling the town, and as it changed hands, healthy beer and liquor sales kept investors interested. A 1975 D Magazine story credits investor Tom Hill, not Bell and Foster, with the inspiration to sell liquor in Lincoln Park. Hill, a big-time real estate prospector who bought the South Forty, amassed $100 million in debt on his way to what D dubbed "Dallas' biggest bankruptcy."
In 1973, Arizona dairyman Nathaniel Parker Jr. fronted the money for his daughter and three sons to take over the South Forty. They renamed it the Parker Brothers Trail Dust Steakhouse and softened its Wild West atmosphere with a touristy vibe. (Patrons who ran afoul of the posted "no neckties" policy had theirs snipped off and pinned to a wall with great fanfare.) The Parker siblings poured themselves into the family business, even living above the steakhouse for a while.
Meanwhile, the residential side of Lincoln Park became home to 250 people, according to a 1970 North Texas Daily story. The town manager at the time, Tommy Walker, who also ran the beer store, told the paper that public utilities could be outfitted through earnings from mobile home sales. Already, the fledgling town had "a sewer system and public water supply of the finest quality," he said. "We do plan to improve the park quite a lot."
At some point, Clint Murchison III, son of the founder of the Dallas Cowboys, acquired Lincoln Park, according to the Dallas Business Journal. In the mid-1980s, he sold it to the Parkers, who were growing the Trail Dust Steakhouse into a chain of restaurants in Texas and Colorado. Nat Parker III, the eldest brother, took over as town manager, and he and his siblings named the trailer park's streets after their children: Ryan Street, Adam Court, and Tan Circle, after Tan Parker, whose nickname transposed his father's, and who is now a state representative from Flower Mound. Lincoln Park remained a family enterprise right up to the end.
By the time the McLarens arrived in 2003, Lincoln Park was no longer a freewheeling party town. Nat Parker III, still the town manager and by then the sole owner, had appointed the trailer park's property manager, Loretta Ray, as its mayor. He'd also named residents to a town council. It had become a quiet, affordable and steady community, which is what the McLarens wanted. Ray made sure the public spaces stayed clean, and she looked after the park's residents, many of whom were retired or disabled and living alone on fixed incomes.
"All the neighbors were nice," David McLaren says, "like a family of 200-some residents. Everybody was on the same keel. Relaxed. Laid back. Nothing going on. It wasn't like an upstart neighborhood where you have a lot of young folk around. These were established people." Like Masten, who helped her brother, Ken, move to the park in 2014. There, he could get by on his $981 per month in Social Security, since a spot for his trailer cost only $285. Another resident, Betty Shumway, who had recently retired, found Lincoln Park ideal — cheap, peaceful and close to Wal-Mart. She paid cash for trailers for herself and her brother, who is autistic, then rented side-by-side lots.
Lincoln Park was an oasis again, this time of lower-income stability amid growing, upscale communities like Frisco with its "$5 Billion Mile," so named because of the strip's planned development, including the Dallas Cowboys World Headquarters. Nearby Little Elm, once a sleepy rural village, had thoroughly reinvented itself by capitalizing on the sudden popularity of its real estate. In 1957, Little Elm's original downtown was flooded to form Lewisville Lake, and for decades afterward, the community remained a lakeside back- water. "We were basically a fork in the road 20 years ago," says Little Elm Town Manager Matt Mueller, who is overseeing the town's growth. "We didn't have a traditional downtown. We're not a county seat so we didn't have a town square. We were basically a couple of convenience stores and some roads."
Then Dallas sprawl surged into Little Elm in the mid-2000s. The town's leaders started gobbling up lakeside territory and building infrastructure in preparation for bold growth. Newly branded "The Town with a Lake Attitude," Little Elm lured businesses appropriate to the theme, including a Hydrous wakeboard park and an outpost of Austin's Hula Hut, which sits on stilts over an artificial pond. Since 2000, the town, 40 miles from Dallas and seven miles from Lincoln Park, has grown in population from 3,600 to 34,000, and Mueller expects it to peak at about 90,000 residents in 10 to 15 years. He's planning for when Little Elm is in the middle of the sprawl, not on its edge. "Heck, Dallas might sprawl into Oklahoma at some point," Mueller says. "I don't know that there's a limit."
The first sign that time had caught up with Lincoln Park came in early 2015, when residents noticed rezoning proposals posted at entrances to the park. David McLaren found it odd that the proposals bore the name of Little Elm, not Lincoln Park. Ray told McLaren that Lincoln Park had been annexed by Little Elm, but she assured him that the trailer park would remain intact.
Then in February, according to an account in the Pilot Point Post-Signal, Ray was summoned by Parker to a meeting in the offices of Centurion American, a mega-developer instrumental in building up the Dallas area. Ray was told that after the annexation, which she and the Lincoln Park Town Council had approved during a meeting in December, Parker had sold the trailer park to Centurion. The residential side would be developed into retail — big-box stores and chain restaurants. On the north side of the highway, where the Trail Dust Steakhouse operated, Centurion would build more than 500 houses and 400 apartments.
"Mr. Parker told me that he didn't want to sell but he had to because in a few short months, he would be broke," she told the Post-Signal. After managing the park for nearly 30 years, Ray would have one last task: evicting all of the residents. (Neither Ray nor Parker responded to repeated requests for interviews.)
David McLaren heard the news from Ray, but many other people found out only when they got eviction notices on their doors. Centurion would pay $2,000 in moving costs for single-wides, $4,000 for double-wides. As the news spread, residents, some of whom had lived in the park for decades, were scared and then infuriated. They demanded meetings with Ray, Parker, Centurion and Little Elm officials, and local media covered the tense sessions. Lynda McLaren sent a letter to news outlets, trying to entice them with a whiff of celebrity. "How would [Representative] Tan Parker feel if he and his family were blindsided with the news that they had to move away from their home — their very livelihood — in 120 days or less?" she wrote.
Little Elm's mayor, David Hillock, insisted that even though his town had annexed Lincoln Park, it hadn't conspired with Centurion or Parker. "We aren't a town that's into 'empire building,'" he told the Little Elm Journal. The land was offered to Little Elm, he said, and "we saw an opportunity to take the land and add some safety services for our residents. … That's a prime development area along 380. It was going to get redeveloped, regardless."
Besides, he added, if residents didn't like the direction that Lincoln Park was taking, maybe they should have been more politically active. Residents shot back that they didn't even know they had a mayor and a town council. "Nobody ever posted the meeting days and times," David McLaren says. "It was all held in secret and governed by the Parkers."
Ray and council members, who told media that they thought the trailer park would be protected after the annexation, tried to use their positions to help residents take back the town. They called a meeting, and in March the Town Council held its first truly independent session in 40 years. Though their authority was never clear, since they'd been appointed, not elected, Ray and the council members voted to fire Parker from his town manager position and rescind the annexation by Little Elm.
"Lincoln Park Council Rebels," a Post-Signal headline read. According to an account in the Denton Record-Chronicle, council member Judith House said, "For those of you that are left, we want you to know that we, the people, are about to make a change. Nat Parker will no longer be calling city council meetings, telling the council what he needs done and how to vote."
The nearby towns of Cross Roads and Oak Point jumped into the fray, suing to contest the annexation of Lincoln Park. If it was up for grabs, they wanted a piece of it. The trailer park's newly energized council, led by Ray, joined the lawsuit. By then, a few discouraged residents were already moving out and discovering that Centurion's relocation package wouldn't cover costs. Ray said she was willing to quit fighting if Centurion offered residents a combined $1.3 million more in relocation costs. Centurion countered with $325,000, enough to double the moving bonuses, on the condition that Ray drop the lawsuit. When she refused, Centurion sued her for $1 million and asked a Denton County court to stop her from agitating residents.
At first, the town was split on whether to drop the suit and take Centurion's offer or hold out for more money. But as the conflict dragged on, residents started signing petitions calling for the council to drop the suit. In mid-April, the council called a meeting at the Trail Dust Steakhouse, without Ray's approval. On the agenda: voiding the meeting dur- ing which they'd fired Parker, reinstating the town's annexation by Little Elm and dropping the suit. With many of the trailers gone and lawns overgrown, Lincoln Park was already unrecognizable. It looked like the meeting would end the drama.
But just before the meeting started, Ray dropped another bombshell: Lincoln Park had been served a federal grand jury subpoena. The town was to deliver all of its records dating to 1970 to an FBI agent in Frisco as part of a "sensitive" investigation by the agency's Public Corruption division. What's more, Ray said, two people at the meeting weren't even members of the council anymore. "This is an illegal meeting and I will not be part of it," she declared. The council voted to drop the lawsuit. A mayor pro tempore was named and tasked with signing the paperwork to dissolve the town. Whether or not vote was binding, it reflected the inevitable — no resolution or ordinance could keep the town intact.
The McLarens, who had hoped to live out their lives in Lincoln Park, left behind rows of red tips and dwarf hollies that wouldn't survive replanting in their new trailer park. Ken Masten, whose eviction notice came right after he was released from the hospital, was deeply upset. A nearby trailer park was ready to take him in, but the rent would cost $100 more each month.
"He was just under so much financial stress and emotional stress from the whole deal," Kathryn Masten says. On June 13, she found him dead in his trailer. Doctors told her the cause was heart disease and diabetes. Still, she says, the move took its toll. He was one of two residents who died shortly after leaving Lincoln Park. "Everyone I talked to was in a precarious situation like that," she says, "and all you can do is survive."
Shumway found another park for her and her brother. At night she had dreams about moving, visions of her trailer splitting in half. But she was most shaken by the elderly woman who had lived across the street in Lincoln Park and couldn't move her trailer because it was too old. "She and her husband had lived there forever, and he died there," Shumway says. "She had to sell her trailer, and she came by there to watch it be pulled out, and she was just out there crying." Ray's trailer, Lincoln Park's town office, was the last to be hauled away.
The annexation suit was resolved in November, following an out-of-court agreement. Cross Roads got a chunk of the land that used to be part of Lincoln Park. The FBI refuses to comment on its investigation, but Parker's arrangement with Lincoln Park presented ample opportunity for corruption. Residents wonder about the sales tax revenue that Parker would have collected — more than $800,000 in the last decade, according to state records. No indictments have been handed down yet. Nor has anything been built on the park.
"There's no life," says Lynda McLaren, who sometimes drives by on her way to work. Even when Lincoln Park was filled with trailers and flowers, she says, some people "in the really nice subdivisions" thought it was an eyesore. "Well," she says, "it's definitely an eyesore now."
It's quiet again, like it was when the 46 acres that became Lincoln Park were nothing but open pasture. A wooden fence that once encircled the residents muffles the sound of the busy highway. Scraps of insulation and siding are heaped where homes used to be. Abandoned front steps lead up to nowhere. Signs plastered with the faces of cheery realtors loom overhead, promising homes from the $130s to $300s, good schools, lakeside living.
For a trailer park in the path of unbridled construction, it's a predictable end. Soon it will be retail — a Home Depot, maybe, where someone's home once stood, an Outback Steakhouse where there used to be a front porch. And when they park their SUVs here, families newly arrived from New York and California will have no reason to suspect that an entire town — a history of life and death and brawls at the honky-tonk — is buried under the fresh asphalt.
[Featured image: Patrick Michels]