Sid Miller's 'Cupcake Amnesty' Changed Nothing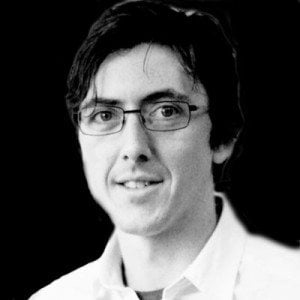 A version of this story ran in the March 2015 issue.
Above: Texas Agriculture Commissioner Sid Miller bites into a cupcake during a January press conference in Austin.
In his first big act as Texas agriculture commissioner, with reporters gathered 'round to record the moment, former state Rep. Sid Miller pardoned, and then ate, a pink-frosted cupcake.
Miller's lighthearted "cupcake amnesty" press conference, a folksy affair with beloved Austin food trailer Hey Cupcake! as a backdrop, was a big hit on the evening news. The story spread fast that, thanks to the intervention of Miller's nanny-state-bustin' agriculture department, Texas parents were free at last to send their kids to school with birthday cake for the class. Miller also promised to repeal state bans on deep fryers in cafeteria kitchens and on soda sales at public schools.
"We've been raising big, strapping, healthy young kids here in Texas for 200 years," Miller said, "and we don't need Washington, D.C., telling us how to do it."
The whole spectacle was typical Miller. Before losing his state House seat in the 2012 GOP primary, the Stephenville rancher and tree farmer was best known as the author of red-meat fare like Texas' pre-abortion sonogram law and a bill sanctioning the sporting practice known as "pork-chopping" (shooting feral hogs from a helicopter). Rather than dwell too much on agriculture in his latest campaign, Miller reminded voters of his work defunding the "abortion industry," named Ted Nugent his campaign treasurer, and even managed to call the Civil War "the War of Northern Aggression."
The cupcake decree was a fitting reminder that Miller—white hat, gleaming grin and all—has returned to taunt Texas liberals again. But as reporters quickly realized, there was little of substance in his announcement. Texas had not, in fact, ever banned cupcakes brought from home to school. And the rule change behind Miller's announcement took place April 2014, months before Miller was even elected. Last year, under former commissioner Todd Staples, the department repealed the 10-year-old Texas Public School Nutrition Policy because new federal rules for school lunch and food sold at fundraisers had made the state's policies redundant.
"In other words," as Houston child nutrition advocate Bettina Elias Siegel wrote in January, "the 'repeal' characterized by Mr. Miller as somehow courageously bucking restrictive regulations was actually a show of appropriate deference by our state to the federal government."
On her blog, "The Lunch Tray," Siegel struggled to make sense of Miller's announcement—not only his taking credit for a change he had nothing to do with, but worse, his plans to further peel back nutrition safeguards in the name of local control. "To encourage deep-fat frying and soda and cupcakes is so shockingly backward thinking," Siegel tells the Observer.
What's most troubling about Miller's announcement, Siegel says, is that his department is the one tasked with enforcing those federal regulations he deems so unnecessary. On Miller's watch, the ag department "could essentially gut [the federal rules] through failure to enforce. And that's really worrisome to me."
Spokesman Bryan Black told the Observer that won't happen; the department, he says, is still "required to comply with all federal regulations."
But Miller sounds committed to getting around as much of that regulation as possible. Even though 16 percent of Texas' "big, strapping" high schoolers are obese—a rate that's higher than the national average, and even worse for low-income, Hispanic and African-American children—Miller takes Texas' persistent childhood obesity as a sign of government ineptitude.
"These rules were put in 10 years ago, and those figures haven't gotten any better," he explained to Tucker Carlson of Fox and Friends. "Government intervention hasn't worked. But individual responsibility, local control, is what works."