High on the Hog
Texas' Republican ag commissioner spent $55,000 outfitting his office with taxidermy and other bits of Wild West ephemera.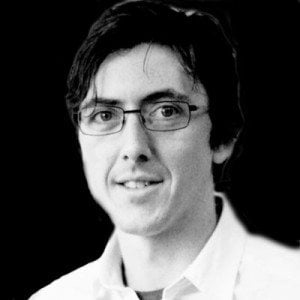 Campaigning in Texas takes a lot of money, but holding office — that can get really expensive. Just ask Agriculture Commissioner Sid Miller, who nearly drained his campaign account in 2015, his first year in statewide office, with three years to go before his next election.
Like most other top statewide officials, this year's primaries were an off-season for Miller. He's hinted before that he may use his job as a springboard for higher office, which would put him in competition with some well-outfitted candidates, all of whom used 2015 to ready their bank accounts for the next campaign. Greg Abbott has $22 million to spend on keeping his office. Dan Patrick amassed $7.5 million for a run in 2018. Attorney General Ken Paxton and Comptroller Glenn Hegar also spent the year building up their war chests. Miller used his account more like a Happy Meal.
While other officeholders squirreled away cash, Miller outfitted his new office with stuffed sheep and hairy Western furniture. When the Dallas Morning News inquired about the purchase last July, campaign spokesman Todd Smith said the commissioner believed that the bland office failed to evoke the ag department's special character. "I hate to say this," Smith said, "but when Commissioner Miller got there, it looked like the Texas Department of Insurance rather than the Texas Department of Agriculture."
With a little spit-shine and $55,000 worth of furniture and decor, today it looks more like the set of a John Wayne movie directed by Lars von Trier, an ornate tableau of expired wildlife lurking in every corner. Chairs assembled from hides and horns dare visitors to try to relax. Deer and hog heads on the walls keep a watchful, glassy eye. There really is a life-size cutout of John Wayne in the back of the room.

Miller also paid for certain lifestyle perks from his campaign account — no luxury rental car or extravagant apartment, just a rich assortment of day-to-day expenses, including $10,000 on dining out. That's a lot, but it's not unheard of. Lieutenant Governor Dan Patrick spent as much on a single lunch. What sets Miller apart is the frequency with which he dipped into his account, especially in a year when he wasn't even running. Campaign donors covered the tab for 129 of his meals in 2015, some fairly fancy ($1,800 on meals at the Austin Club), others less so ($20-a-plate engagements at Big Eddie's Eatery, Luby's and Poor Boy Lloyd's). In one week in March, his account covered 10 meals, many of them in Austin.
Individual donors might imagine money they give will help get their candidate elected. But bigtime players — the PACs that litter the Capitol with $10,000 checks — know it's really about keeping your officeholder happy. For some, that means steak and lobster at Eddie V's. For Miller it's a $60 subscription to the Buzzard Roost News ("political news that ain't politically correct").
In the last three months of 2015, after Miller's ag department announced plans to raise its inspection fees, the agriculture industry mobilized to try to stop the hike. Some wrote letters to the agency. Others lobbied the Legislature to change Miller's mind. And some farmers and dairymen got out their credit cards and spent another $25,000 to keep Miller happy.