Shame for the Holidays: Fort Worth Council Member Takes on Panhandlers
Gyna Bivens conceded that her plan for 'most wanted' panhandler posters may be 'somewhat illegal.'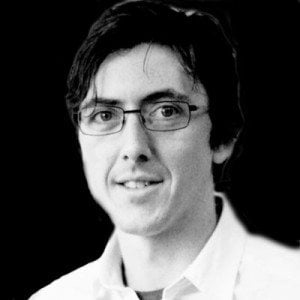 In this a season of familiar old stories you know by heart, here's one holiday fable you may not know so well:
A man stands outside a Fort Worth grocery store, asking shoppers in the parking lot if they can spare some cash. He says he needs a tank of gas or bus fare or something to eat, and it is awkward, even scary, for the shoppers. They would rather not to be put on the spot like this, and they have plenty on their mind already with the shopping.
At some point the flow of passing shoppers dries up and the man finds himself looking around the parking lot. And that's when he sees it: his own face staring back at him on a poster in the storefront window. "Most wanted," it reads, "for panhandling." Humiliated, he walks away, vowing never to bother the shoppers here again.
That, broadly speaking, is the way Fort Worth City Council member Gyna Bivens has proposed tackling the panhandling epidemic she sees in her district. At a council work session earlier this month — first reported in the Fort Worth Star-Telegram — Bivens floated the idea, one she conceded "may be somewhat illegal," of "getting pictures and posting them like 'most wanted' or whatever."
"We've got to do something, 'cause I've cussed out enough of them," she said. "What can we do to impose shame?"
She and councilman Cary Moon asked city staff for suggestions to better enforce the city's anti-panhandling ordinances. The council will hear those ideas at the next meeting in January. Speaking with WFAA in Dallas, Bivens suggested posting panhandlers' photos on the city's social media accounts.
In an editorial, the Star-Telegram offered a utilitarian critique of Bivens' plan. "Panhandlers probably are beyond shaming," the paper's editorial team wrote. "Having your picture on the Internet while begging is only marginally more shameful than begging itself."
But that doesn't quite capture what makes Bivens' suggestion sound so harsh, so much like a "before" snapshot of Ebenezer Scrooge in action.
To run the city-sanctioned shaming campaign she imagines, someone will have to determine who are Fort Worth's legitimate beggars and who are the cons. Maybe there will be background checks or undercover stings to test which panhandlers will take a sandwich instead of cash. The city could use a March Madness bracket or a Twitter poll to determine which well-known panhandlers are most deserving of the people's scorn.
But if the word "shame" sounds a little extreme, well, Bivens said that's just the word she meant.
"There used to be a time," Bivens told the Observer in an interview, "where if you saw an older woman at the grocery store or anywhere, what you would probably do is help her with her groceries. But now society has changed so much, that's not what they do now. An older person has to really be on guard. These people have no sense of dignity or pride."
Begging is a constant target of city government tinkering all across Texas. There's the don't-feed-the-homeless ordinance in Houston, San Antonio's move to criminalize giving to panhandlers last year, and Dallas' targeted anti-panhandling sweeps before big sporting events, among others. In Fort Worth, police "stepped up" their arrests of panhandlers in 2013, and in that city too, people are still begging.
Panhandling bans are the subject of ongoing legal action nationwide, with two sides split along familiar lines. One side says beggars need institutional help, not handouts, while the other says these bans make it a crime to be poor. The intractable nature of this problem has set some, like Bivens, searching for more creative fixes.
Maybe it sounds especially uncharitable to consider mocking panhandlers around Christmas. To Bivens, though, this isn't about compassion for the homeless. It's about personal safety. On Facebook on Wednesday, Bivens shared a few stories of people she'd heard were victimized by panhandlers: a woman groped in the parking lot of a Family Dollar store, another woman whose purse was snatched after she refused to give a man a dollar, and a man whose windshield wiper was bent by a panhandler he wouldn't pay.
Bivens said she's concerned about career panhandlers, folks who aren't truly needy but prey on gullible or frightened people. Bivens is 61, and she said she ran for council on a promise to protect elderly people in her district, and that includes making sure they can go shopping in peace. And the fact that it's Christmas is exactly the point, Bivens said — beggars know people are walking around with money and count on people feeling extra charitable this time of year.
"If you really need help, chances are you're going to go to a Catholic charity, Salvation Army or your local church or synagogue," she said. "The parking lot of a convenience store is not the place to look for help."
To support journalism like this, donate to the Texas Observer.