Senators Like State-Funded Gun Class for Teachers—But Not its Price Tag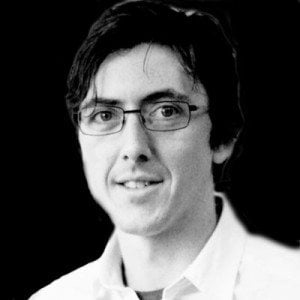 In the first days of the legislative session, within a month of the mass school shooting at Sandy Hook Elementary, Lt. Gov. David Dewhurst floated the idea of state-funded specialized gun training for teachers.
"Eight hours of instruction and two hours on the range is not sufficient," he said at the time.
Today in the Senate Education Committee, lawmakers got a look at a bill to set Dewhurst's troubled mind at ease, from Houston Republican Dan Patrick. The bill wouldn't necessarily mean more teachers carrying guns in classrooms. (A House bill by freshman Dallas Republican Jason Villalba would handle that; another by James White would create a gun class for kids.)
Since Sandy Hook, a handful of Texas school districts have added policies letting some teachers carry guns—Patrick's bill is meant to make that decision safer, so heat-packing teachers know what they're getting into.
"If anybody other than police are carrying firearms," Sen. Kel Seliger (R-Amarillo) said today, "and they do not have that scenario-based training, the school district is negligent."
Under Patrick's proposal, the Texas Department of Safety would develop a new gun skills class for protecting children when a shooter is on the loose. DPS would offer the class free to two teachers from any school that doesn't have full-time security or police of its own.
There's no course quite like that already, but DPS Director Steve McCraw was on hand to detail what it might look like: 16 hours of training, he said, in "being proactive defending the kids" and letting police know, when they finally arrive, that you're not the shooter they should be worried about. Texas would be the first state to develop such a class, but McCraw said that what DPS has in mind isn't some John Woo fantasy camp.
McCraw said DPS would develop a course with a "stand and defend" approach, not "active shooter training" on how to go after a gunman. It'd be "consistent with" training plans developed by Texas State University's School Safety Center, he said.
Senators' biggest sticking point this afternoon was the price tag—$9.3 million over the next two years, according to the estimate in the fiscal note. Patrick, and other senators, said that estimate is probably way off-base because it assumes teachers from all 8,500 schools in the state would take the class. There are 180 districts with their own police forces, for instance, that wouldn't even be eligible for the free training.
Seliger, though, said the price tag was "probably pretty close." Fewer teachers might go for the training, but the class McCraw suggested would be twice as long as the fiscal note's estimate. Seliger said he's taken similar classes, and they're expensive.
"This will not be done on the cheap, with civilians expected to participate in an armed scenario in a public school. I'm not opposed to it, but I don't think we ought to be misleading anybody in terms of the rigor of the course."
Royce West, a Dallas Democrat, had a more basic concern. Next to all the state's other duties to pay for education—from teacher pay to test prep for struggling students—West wondered about spending millions on this new continuing education for teachers. "What's more important?" he asked.
"Saving the life of a child, if there's a shooter in the school with an assault weapon, is more important," Patrick shot back.
Sen. Eddie Lucio Jr. (D-Brownsville) said he planned to offer an amendment to the bill, which would require the state to pay for the training "only if sufficient funds are available."
"This amendment will potentially gut the bill," Patrick said. He seemed to wonder, after all the favors he'd done as committee chair, what he'd done to deserve such a stab in the back.
"I've been very supportive of members on this committee, Senator Lucio, on programs that you have wanted. And if I had known that the decision was going to come down to a million or two for some programs that you wanted me to support—which i did—over protecting our students from a shooter…"
With Lucio and West interrupting him, Patrick trailed off. He left the bill pending in his committee, without any resolution on the bill's price tag.