The Interview: Frank Jackson
Prairie View's longtime mayor on Sandra Bland and Texas' legacy of racial trauma.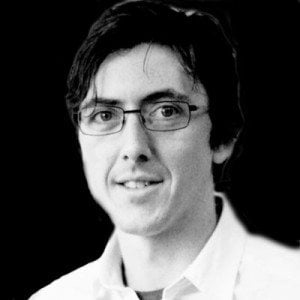 A version of this story ran in the June 2016 issue.
Texas Observer: There was a lot of debate, even within Prairie View, about how to honor Sandra Bland before the decision to rename University Drive after her and build a park in her honor. You proposed the park, but seemed less sure about renaming the street. Some residents circulated a petition saying that the street would become a reminder of tragedy. What was your thinking?
Frank Jackson: It was a trying time for everybody, especially Ms. Bland's family, and our hearts went out to them. Our hearts went out to highlight a condition. You have to understand the culture in Prairie View. Prairie View is a unique place, it's a special place, and that initiative was to call attention and say, "Wait a minute, world, Waller County, we finally got your attention on something." We've had four other young folks die here [in recent drug-related violence], but only the one where it had racial overtones did it jump in the national media. We've had other kids that died here, and nobody marched, nobody put up a cross, nobody put flowers, no CNN, nobody showed up. But you have something that looked like a race incident and, bam, it goes international. Sandra was kind of a symbolic case for all of those kids.
TO: The town was a magnet for former slaves after the Civil War, then a home to the state's first college for black students. Today it's still a majority-black town in an otherwise mostly white rural county. You said people need to understand Prairie View's unique culture. How did that history shape the culture and the problems you're talking about?
FJ: Prairie View was founded on the old Alta Vista slave plantation, owned by Jared Ellison Kirby, the great-nephew of Jared Ellison Groce, who came into Texas with Stephen F. Austin and his original 300. Austin is known as the father of Texas, but he's also the father of slavery in Texas because he lobbied the Mexican government to allow him to bring in Negro slaves. Jared Ellison Groce brought in 110. We celebrate Juneteenth as the day the Union general Gordon Granger arrived in Galveston and read General Order No. 3. But word didn't get up to Waller County until August 25, when General George Armstrong Custer rode into Hempstead. He had to go plantation by plantation, and at gunpoint made them turn us loose. Some of the slave masters, he let them keep us until after the cotton was harvested. It was the cotton out of this valley that eventually helped build Houston.
TO: Late last year, after Bland's death and after one of your own City Council members was tased by a Prairie View police officer, you mentioned the need for "post-slavery healing."
FJ: Post-traumatic slave syndrome. There's never been a healing. We find out that [with] traumatic stress in wartime, soldiers or anybody that goes through that trauma has to have a healing period. Coming through the Atlantic slave trade, there was no healing in emancipation. You didn't get that 40 acres and a mule, they just said, "Get out." And then if you're arrested as a vagrant, you could be sent to the penitentiary, then leased back out under the convict lease system to the same plantation. That's another trauma. People would buy land, build schools. They would get burned down by the Klan but they'd build them again. Then there was "separate but equal," Jim Crow. That's another trauma. The argument is, you've got to have a healing period where folks can reconcile where they are. If you look at Sandra Bland's videos, she talked about mental illness — we haven't dealt with that. It's the whole thing, it's the whole experience.
These folks that have worked at Prairie View have given their time and their lives, not for the money but for a mission. They help kids like Frank Jackson who came out of Luling, Texas, out of the watermelon and cotton fields. Couldn't go to UT, didn't have the grades to go there, but Prairie View said, "Bring that boy on down here. Do you want to be an engineer?" I didn't know what an engineer was. The only engineer I knew was the one that drives a train. They gave me an opportunity to make something of myself and change my life. All of us come here, we've got stories to tell. The beauty of working here is that when these kids come here they're just like diamonds in the rough. They graduate and 10 years later they come back and say, "Do you remember me? This is my wife, this is my son, I'm an engineer. I'm doing good."
So in recognizing all of our struggles, people say [about Bland], "Well, this girl didn't earn a Ph.D., she didn't win a Nobel Prize." No, but she got the world to look at our condition. This is us. You want to bring the veil off, let's lift it off. Sooner or later we've got to recognize that we've got to do some healing.
TO: Some of your first work like this came when you were first on the City Council in the 1990s, fighting the county over voting rights for Prairie View students. How was the county discouraging students from voting?
FJ: In the process of registering students to vote, we observed that if students lived in a dormitory on one side of the street and moved to the other side of the street, they were in different precincts. We said, "Wait a minute, why is that?" They had us carved up like a Christmas turkey. You couldn't vote, you'd get turned around. You'd say, "Wait a minute, I'm voting over in Prairie View," but they'd say, "We don't have your name on the roll." The students would register to vote and back then, the mail would come to the dormitory. Well, if they didn't get it that semester, the law wouldn't let you forward it, and the county would drop your name from the roll.  The students would say, "I registered, I didn't know they dropped me from the roll," and when they signed these challenge affidavits, we had several of them get indicted for voter fraud.
That stuff made us engage Waller County, and we marched on them to call attention. "Look, we're a part of this county." Rather than fear the students, embrace the students. Help them to become society-ready. They're gonna be the taxpayers. They're gonna be the engineers. They're gonna be the doctors. They're not here to ruin your lives. If you would embrace them, you might be surprised. But Waller County had judged us and put everybody in a box. That discrimination had to cease, so that's what made us engage in several marches. Each time the district attorney, the election administrator, would come up with some way to block these kids, we would speak up and say, "No, we're training citizens for the world." Voting rights is part of that.
TO: This year Prairie View students had to fight county officials again for a campus polling place. Do you get discouraged seeing the same issues today?
FJ: Oh no, not discouraged. It just shows that we've got a long way to go, and you've got to stay engaged. We're not meeting as much resistance as we used to run across. It was like the whole system was against us. Now, there are those within the system who are like, "I don't agree with you," but you know, you can compromise and have decent discussions. I think we're at that point now with Waller County. We've encouraged our kids to get involved with every aspect of life here.
TO: A lot of the current civil rights activism, the Black Lives Matter movement, is described in terms of a generational split with activists even 10 or 20 years ago. Prairie View A&M has been a center of activism for a long time, so do you think there's a different character to the work today?
FJ: In our day, we didn't have cellphones, we didn't have instant communication. So yes, there are some generational things, but on a lot of issues we're on the same accord. I live in a different world from my parents. I can describe my life growing up, and my kids look at me like, "I don't know what you're talking about." They didn't have to go through the back door to eat. I've had to go to a [segregated] water fountain. So my generation is a generation of 'tweeners — we've seen the old way, and we've seen the new way. These kids are picking up on stuff much quicker. My kids don't care about someone being white or Hispanic. It's a different world, it's a different day, and I think it's going to be for the better.