Lon, Gone: An Ode to the Texas House's Loneliest Liberal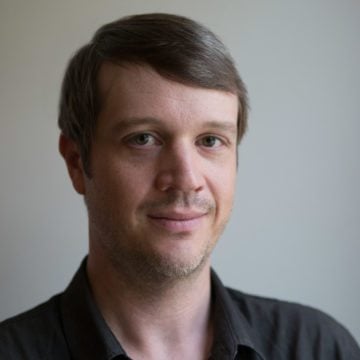 A version of this story ran in the April 2014 issue.
When I called state Rep. Lon Burnam (D-Fort Worth) a week after his narrow loss in the Democratic primary, he wanted me to promise one thing.
"I want you to make it clear that above all things that in my obituary I want it to say not just 'leading liberal,' not just 'avid environmentalist,' but 'probably the only pacifist to serve 18 years in the Texas Legislature.'" Because being a liberal and an environmentalist in the Lege isn't tough enough.
For the almost two decades he's served in the Legislature, Burnam has been the patron saint of lost causes, the unyielding liberal, the Quaker, the director of the Dallas Peace Center who believes it's "always bad public policy to start a war."
First elected in 1996, Burnam's background was in community organizing and the anti-nuclear movement. At the time, Fort Worth Star-Telegram columnist Bud Kennedy hailed him as a "loud, obnoxious liberal."
There are typically two types of politicians—the pragmatists and the true believers, those who work inside the system and those who work outside it. Burnam is undeniably the latter. He never passed many bills, but he always stood up for issues he thought were important, no matter how unpopular.
Burnam waged battles few other Texas Democrats would even bother with: abolishing the death penalty, legalizing same-sex marriage, instituting a state income tax, doing something, anything, about climate change. Every session he filed these bills and every session they were dead on arrival. That's Lon, for better or worse—bound to principle and bound to lose, usually.
Burnam's most famous losing cause was his vote against electing Midland Republican Tom Craddick as speaker of the House in 2003. Burnam was the lone "no" vote—a move that got him exiled to the House Agriculture and Livestock Committee. Plenty of Democrats (and some Republicans) didn't want to see Craddick made speaker, but they went along with the winning side. Burnam says it was more than a protest vote. "I think we needed to begin immediately the resistance to his reign as speaker," Burnam says.
But perhaps no moment better illustrates Burnam's time in the Lege than a scene on the floor of the Texas House on April 2, 2003. Those were the early days of the Iraq war, and the House wanted to pass a jingoistic resolution blessing the war on terror and praising President Bush's "patience, leadership, and will."
Burnam was one of just three Democrats to oppose the resolution. As he argued from the back microphone that the Iraq war was illegal and immoral, dozens of legislators gathered at the front mic in a show of force in support of the motion. The dissent was a lost cause—the resolution passed 136-3—but Burnam felt it was the right thing to do. "People are just chickenshit," Burnam says. "I can't tell you how many of my Democratic colleagues said, 'I wish I had the guts to do that.'"
Being right doesn't count for much in politics, though let's give credit: the Iraq war was a disaster and many conservatives would come to regard aspects of the war on terror as another manifestation of government overreach. Craddick lasted just three sessions and then was overthrown by a coalition of moderate Republicans and Democrats.
Still, Burnam's insistence on sticking to principle cost him the ability to pass many bills. "The last 10 years since then has kind of been like the French resistance against occupation," he says.
Instead, Burnam says, he embraced his outsider status to do the dirty work his colleagues couldn't—his version, perhaps, of realpolitik. "One of the things people will miss about me is my willingness to kill a bill on principle," he says. "It's a role that fell to me."
In the March primary, Burnam lost to his opponent, Ramon Romero Jr., by 111 votes—a victim, he says, of Republican redistricting and "identity politics." He's filed suit to try to overturn the election, arguing that Romero signed people up to vote by mail using illegal means. The lawsuit is a long shot at best… which is, of course, fitting for Burnam.
When I talked to him in March, before he'd filed the lawsuit, there was a tinge of bitterness to his post-primary analysis. "It's a different constituency, and I couldn't make the transition fast enough because in part I couldn't become Hispanic," he says.
Burnam won't rule out running for office again, and if his lawsuit doesn't pan out he plans to return to the Capitol as an activist.
"I started out trying to save the world, but it's real clear to me the world doesn't want to be saved," he says. "But that doesn't mean I'm going to stop trying."