Housing Advocates Fight to Preserve Big Win in Corpus Christi's Northside
Housing advocates say Corpus Christi hasn't kept a promise to help low-income residents — who won a major legal fight against the city in 2015 — relocate to safer areas.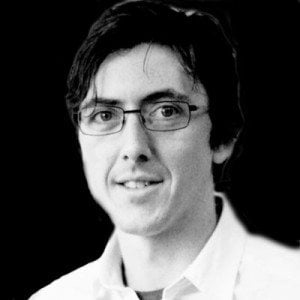 Late in 2015, the mostly black and Latino residents of Corpus Christi's Hillcrest neighborhood looked as though they'd finally found a way out. For decades, Hillcrest had been walled off by highways and petrochemical refineries, exposing residents to dangerous chemicals and cutting them off from more prosperous areas. In recent years, the city closed neighborhood schools and built a new sewage plant in the neighborhood. In 2012, the Texas Department of Transportation announced plans to construct a highway through Hillcrest as part of a $900 million project to build a new, taller Harbor Bridge.
Residents filed a federal civil rights complaint, which state and local officials settled in December 2015 by agreeing to spend up to $20 million to help people relocate. Homeowners will be offered buyouts, and renters, including folks in the 75-year-old D.N. Leathers public housing project, can get help renting apartments elsewhere. Attorneys with Texas RioGrande Legal Aid (TRLA) have proclaimed it a historic win for neighborhood desegregation and environmental justice, a rare opportunity to break the racial and class barriers that defined life in Hillcrest for so long.
Nearly a year later, though, attorneys say public housing residents are already getting funneled into other segregated neighborhoods, without a meaningful opportunity to explore new options. In late September, the Corpus Christi Housing Authority applied for federal approval to demolish the 122-unit Leathers complex, which sits alongside the path of the planned Harbor Bridge. The city told Leathers residents months ago that they'd have to move out — the city initially set an October 31 deadline, then extended it to mid-January.
Under last year's settlement, residents have the option of using Section 8 vouchers to cover the rent at a new apartment, otherwise they'll be moved to another public housing unit. With no firm plans for any public housing to replace Leathers, residents could be better off finding their own rentals. But TRLA attorney Erin Gaines told the Observer that few landlords in Corpus Christi will accept housing vouchers, and even those who do often require application fees or security deposits that make the apartments too expensive.
"There's just not a lot of supply of housing that will accept vouchers," Gaines said. "It's a big difference moving from public housing to a voucher. It could be a big opportunity, but it's also more complicated."
Rose Chavarria is among the Leathers residents who've learned that lesson from experience. Chavarria, a retired nurse, lives in a ground-level apartment in Leathers. It's a tight space with , a view of the refineries to the west and no central air conditioning. But it's easier on her knees than the second-floor place she had before, in another public housing complex, and she likes her neighbors — the ones who are still around, anyway. Most have moved out already. Some were loading their furniture into trucks as we spoke.
"It's like a ghost town," she said. "It's just sad."
It was just a few weeks after Chavarria moved to Leathers that the city announced plans to raze the complex. Like many other residents, she packed her things right away to prepare for another move. She's been living out of those boxes now for months.
The extended move-out deadline was meant to give residents more time to find a new apartment, but Chavarria said the shifting deadlines, and the feeling like she doesn't have a say in the process, have all been stressful. Soon she'll move into a second-floor apartment at a private complex, a place that courted Leathers residents at neighborhood meetings.
"They bought us food, they bought us drinks, and promised us a $200 debit card," she said, to cover moving expenses.
Given a choice, though, Chavarria said she'd probably prefer to move somewhere else. There's no elevator at her new complex and she had knee surgery scheduled for the week after we spoke. She's hoping to spend as much recovery time as possible at her ground-floor home at Leathers, even if she's one of the last people left.
That choice — to move somewhere with an elevator, or to any but the one or two apartment complexes that actively courted Leathers residents, is what the 2015 settlement was supposed to protect, according to Gaines, the TRLA attorney. In September, her group sent letters to the Federal Highway Administration warning that the local housing authority was falling short of its promise to not only relocate residents, but to help residents move into a place that suited their priorities.
Since those letters, local housing officials bumped the move-out deadline to January and pledged to pay up to $500 toward a deposit and renters' insurance at a new apartment. For residents relocating from Leathers to another public housing complex — if, say, they can't find a private apartment before the deadline — the city promised to help them make a second move into a private apartment later.
Corpus Christi Housing Authority CEO Gary Allsup told the Corpus Christi Caller-Times that his agency and TRLA, both have the residents' interests at heart, but suggested they saw "different ways of accomplishing those same goals."
Gaines told the Observer that the settlement spells out the city's responsibility to help residents, and it includes a "mobility counseling" program to connect residents with landlords that may not already accept housing vouchers, to take residents into neighborhoods and nearby schools, and to explain the poverty rates in neighborhoods where they're considering a move.
So far, the city has taken a "very passive approach," she said. "But we do think they're taking some steps to improve it. It's just not going to change overnight."
"There's all this promise with vouchers," Gaines said, to give people a choice in where they live, and to ease the city's racial segregation, "but you have to have really robust support that goes along with that."
Local officials have big dreams for what the new Harbor Bridge could mean for Corpus. When the bridge was approved, the chairwoman of the Port of Corpus Christi Port Commission called it "Christmas for the Coastal Bend." By virtue of last year's settlement, the new bridge could mean great things for Hillcrest residents too, but only if the city makes good on its promise to help.