Senate Ed Chair Pushes Anti-Porn Program in Friendswood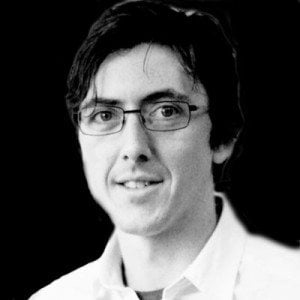 As a member of Friendswood High School's Parent Teacher Organization, Jolyn Brand has tried over the last few years to bring a comprehensive sex education class to the wealthy Houston suburb's schools.
Texas schools aren't required to offer any education about sex or about preventing sexually transmitted infections. If they do offer anything, state law says the course must have an abstinence-only focus, warning of "harmful psychological and physical effects" of any sex before marriage. Here in the state with the nation's fourth-highest teen pregnancy rate, House Republicans are so enamored of this approach that they tried to move $3 million from the state's budget for HIV/STI prevention budget to pay for more abstinence training. (That proposal was eventually cut from the final budget.)
Brand hoped to bring abstinence-plus instruction to Friendswood, so that teenagers — some of whom seem altogether unconcerned by the vow of chastity lawmakers imagine they've taken — might learn more about contraception and STD prevention than the tidbits they glean from Game of Thrones. But, Brand says, high school administrators balked even at offering an abstinence-plus program after school. These sorts of conversations, Brand was told, were best left for parents to handle at home.
Which is why, in November, she was so surprised to hear that a workshop on the danger of pornography addiction was coming to her children's schools — headlined, no less, by her local senator and Senate Education Committee Chairman Larry Taylor.
The program, "Fight the New Drug," is from a nonprofit in Utah that promised to deliver "peer reviewed research on how pornography affects the brain, affects relationships [and] affects society." Judging from its website, the group's campaign casts a broad net, "dropping knowledge" from porn stars sharing horror stories from the industry, warnings about "porn-induced erectile dysfunction" and an essay suggesting that pornography made Bill Cosby a serial rapist. A post on Fight the New Drug's site recently declared porn "2015's Biggest Health Concern."
Shout out to all these bosses from Texas for repping the movement and showing that real men don't need porn. ?? pic.twitter.com/OWqSyCJHsQ

— FIGHTERS (@FightTheNewDrug) November 23, 2015
Many of the group's materials do indeed cite peer-reviewed scientific literature, including work by Clark Watts, an Austin neurosurgeon who has compared pornography to the London cholera epidemic of 1854. But the group's message about pornography as a "new drug," which it says it has shared on national news and in more than 400 schools, doesn't reflect the fact that the American Psychological Association has chosen repeatedly not to recognize either porn addiction or sex addiction in its guidebook of disorders. One could certainly cancel class to host a school-wide symposium on the current state of the medical debate around porn addiction, but that doesn't sound like what happened here.
In Friendswood, Brand says, the group gave presentations at the high school and middle school during the day, and one for parents in the evenings. She says her seventh-grade daughter opted out of the presentation and sat in the library for an hour and a half instead. Her son attended the high school presentation.
"It was some guy's personal anecdote about how porn ruined his relationship," says Brand, who heard about the presentation from her son. She said the Friendswood porn presentation showed a frustrating double-standard at work — contraception and disease prevention were too personal for school, administrators told her, but students were taken out of class for an all-school assembly on the moral hazards of pornography. She says the presentation sparked a school-wide conversation about porn that spilled into the hallways and then back home.
"If they're going to present to kids about porn," Brand says, "they need to explain it. And they can't explain it without sex ed."
In an email, district spokeswoman Dayna Owen noted that Friendswood ISD is "one of the few districts that requires health education for all graduating students," which includes abstinence-based sex ed.
Owen said around 200 parents and around 2,000 students attended the anti-porn programs, with 40 students opting out. Just two parents, she said, complained about the presentation.
To Friendwsood ISD Superintendent Trish Hanks, Fight The New Drug was appealing as a way to encourage students to stay safe online.
"We would never just hand the keys to a car to a teenager and say, 'Ok you're 16 now and you've been riding in a car your entire life, be careful,'" Hanks said in an emailed statement. "With access to the Internet and the devices we've provided, children can travel on a world wide super highway. We must teach them how to be safe and responsible".
Neither Taylor nor Fight the New Drug founder Clay Olsen responded to the Observer's interview requests, but Taylor did offer this endorsement of the group before its presentation for teachers and principals in Frisco last summer:
"This presentation equips students by giving them scientific information, personal accounts and support among their peers. It is in no way graphic or offensive. Now is the time to empower our students to avoid pornography and its harmful effects as they navigate the online world, facing choices you and I never imagined as adolescents."
Taylor has helped to promote the group to public schools before. Last summer, an invitation from Taylor — which featured the "Senate of Texas" seal — asked school officials to attend an event run by the anti-sex trafficking group UnBound Houston, which is headed by Taylor's wife, Kerri Taylor. It encouraged school officials to join Fight the New Drug's barnstorming tour of Texas schools, which UnBound would pay for.
Brand says it looked to her as though Taylor was using the schools to promote a political agenda.
"I'm not sure why he'd be involved and sponsoring it," Brand says. "It seems like a politician who's pushing his values onto 12-year-olds."