Josh Treviño, Secret Malaysian Man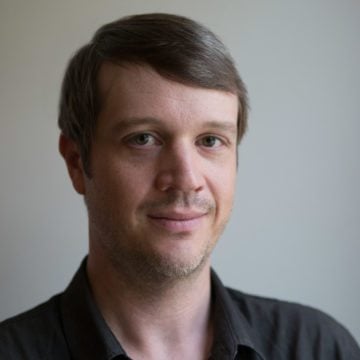 Updated below with statement from Treviño at 4:52 PM, March 1.
Some folks in Texas took notice today when Buzzfeed reported that Josh Treviño, a conservative pundit employed by the influential Texas Public Policy Foundation, had been paid $389,000 to produce propaganda for the Malaysian government, including attacks on a pro-democracy leader.
Although it was known that Treviño had ties to Malaysian interests, he apparently lied about the full extent of his relationship when directly questioned by Politico's Ben Smith.
The payments to conservative American opinion writers — whose work appeared in outlets from the Huffington Post and San Francisco Examiner to the Washington Times to National Review and RedState — emerged in a filing this week to the Department of Justice. The filing under the Foreign Agent Registration Act outlines a campaign spanning May 2008 to April 2011 and led by Joshua Trevino, a conservative pundit, who received $389,724.70 under the contract and paid smaller sums to a series of conservative writers.

Trevino lost his column at the Guardian last year after allegations that his relationship with Malaysian business interests wasn't being disclosed in columns dealing with Malaysia. Trevino told Politico in 2011 that "I was never on any 'Malaysian entity's payroll,' and I resent your assumption that I was."

[…]

Trevino acknowledged that he shouldn't have lied to BuzzFeed editor Ben Smith, then at Politico, when this first came up in 2011.

"When Ben Smith contacted me in July 2011, I ought to have come clean with him at the time," he said.
The article reveals that Treviño: a) Worked for a foreign government with a sketchy human-rights record; b) produced paid propaganda for that government; c) failed to disclose his dealings with the Malaysian government; d) lied about his involvement to a reporter when directly questioned.
Treviño is no stranger to controversy. Last year he was hired separately by the Guardian and Texas Monthly to write a column. His Guardian position attracted widespread condemnation when comments he'd made about Palestinians and peace activists resurfaced. (His greatest hit may been cavalierly calling for the murder of Americans he disagrees with: "Dear IDF: If you end up shooting any Americans on the new Gaza flotilla – well, most Americans are cool with that. Including me.")
With pressure mounting, the Guardian severed its ties with Treviño; the Monthly followed suit, citing "his need to pursue other professional opportunities that will preclude him from writing for Texas Monthly." In fact, Treviño went back to work for the Texas Public Policy Foundation, where he had worked before his brief stint as a journalist. In Texas, Treviño merely resumed what he was doing before: enjoying a plum spot in the political and media mainstream. His pieces still appear on the Texas Monthly website. Just today he was on a right-wing radio show in Dallas. Last week, he was interviewed by Evan Smith at a Texas Lyceum event about conservative bloggers.
Treviño told Buzzfeed that he "terminated his relationship with Malaysian interests when he joined the Texas Public Policy Foundation." However, according to his LinkedIn profile, Treviño began working for TPPF in January 2011 as "Senior Projects Director" followed by his appointment as "Vice President for Communications" in March of that year. His federal disclosure reports that he collected his Malaysian paycheck through April 2011. In other words, it appears that there were four months in which Treviño worked for both the Malaysian government and TPPF. (See Treviño's statement below. I asked TPPF to explain the discrepancy. The foundation's Chuck DeVore, who incidentally was one of the people Treviño hired to write pro-Malaysian articles, said he "had no idea" but would forward my question to Treviño.)
Why does this matter? Well, it suggests that Treviño's relationship to the truth is tenuous at best. Second, TPPF is arguably one of the most successful and influential state-level think tanks in the nation. Its budget tops $5 million, with contributions from many of the state's most powerful corporations. The foundation is close with the state's top Republican elected officials, including Attorney General Greg Abbott and Rick Perry, who donated the proceeds of his book Fed Up! to the organization.
One of their key employees is a paid propagandist and an admitted fabulist. Does all that end when he punches the clock at TPPF?
Updated: Here's Treviño's explanation in full: You'll note that my LinkedIn profile lists me as "Senior Projects Director" from January through March 2011. This was a contract position that did not preclude my engagement with other clients. In late February 2011, I was offered the position of Vice President for Communications, which is a full-time employee position with the Foundation. I therefore initiated the winding-down of my client engagements, as required by Foundation policy, which does now allow FTEs to have non-Foundation sources of income. I assumed the Vice Presidency for Communications in March 2011; and that client disengagement and handoff was fully complete by April 2011.