Shades of Gray in Orange
After a black police officer kills a white war hero, a town begins its murky search for justice.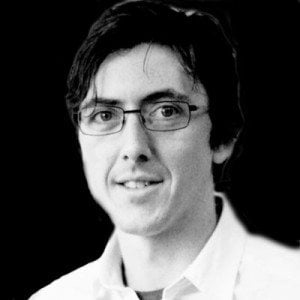 A version of this story ran in the February 2014 issue.
The town that welcomes interstate drivers from Louisiana into Texas' muggy southeastern corner is a charming break from the surrounding swamps and refineries. Orange is a town of a little under 20,000 that was, from its earliest days, the beneficiary of logging fortunes made in the pine forests to the north and a port on the Sabine River near the Gulf of Mexico. Timber barons built ornate wooden mansions in the 1890s, some of which still stand today, maintained by family foundations that also support Orange's art museums, theater and a shiny new waterfront promenade. On a wall downtown, an old tourist map recommends a drive down Chemical Row, past plants whose fumes sometimes shut down traffic.
It's past Chemical Row, in a house in Bridge City, where James Whitehead grew up in the '90s, tall and gangly, with long hair and a patchy beard. He loved the movie Full Metal Jacket and knew someday he would become a Marine. He enlisted in 2002 despite his father's warning that war seemed likely. The U.S. invasion of Iraq was, indeed, just months away. At training camp in San Diego he cleaned up: buzzed hair, clean-shaven face and dress uniform—the picture of a proud, square-jawed American soldier. But the training changed more than his appearance. On a trip home before his 2004 tour in Iraq, he came back full of new violent bravado, once telling his sister he hoped he'd get to shoot a pregnant woman: two kills with one shot. During two tours in Iraq he was honored for his quick instincts and bravery. Fellow Marines called him "Animal." In Iraq's dangerous western Anbar province in late 2004, with his team caught in an ambush, Whitehead ran into the open, bullets scattering the sand at his feet, and took out the machine-gunner who'd pinned them down. Marines with him that day said he saved their lives.
Whitehead amassed what one friend calls "a high kill rate" during his two tours. He wanted a third—"I want to be in the sand," he often said—but never got it. He was diagnosed with post-traumatic stress disorder, and though he remained in the Reserve for a while after his return, he was discharged in 2007 after failing too many times to report to weekend training in Houston.
He got work but couldn't keep it. He became a loner, quieter after his return, and spent his days cooking, playing with his young daughter, HeavenLeigh, and navigating the paperwork for his military benefits. He became friends with his veterans' service officer in Orange County, Ken Cavaretta, a Vietnam veteran who helped Whitehead secure disability payments for the PTSD and an injury he'd suffered on duty. Cavaretta became Whitehead's confidant in post-war life, someone to drop in on unannounced to share kolaches and vent. Cavaretta confronted Whitehead when a Veterans Affairs doctor noted that he showed little remorse for killing. "He said, 'I know, I didn't,'" Cavaretta remembers. "And his eyes welled up. He said, 'Ken, they can't see the tears in my heart.'"
Whitehead might have spent years wearing his war stories thin, remembered at the end of his life for his time in uniform. Instead, his sister, Brandy Boyett, says now, "What my brother's entire life is being based on is that last five minutes."
Whitehead's father, Vernon, says James was never "mechanically inclined"—in high school, he'd once spent four and a half hours trying to change his oil—but on July 26, 2010, he'd been fixing up a red Chevy truck for his girlfriend, and by 5 p.m. he nearly had it running. All he needed was a new starter, so he asked his friend Randy Edwards for a ride to the store. Whitehead may have been self-medicating with marijuana and ibuprofen that day—tests later found THC in his system—and he may have taken more than his prescribed dose of the stimulant Adderall; his four-day-old prescription bottle was later found to be missing a few pills. He was in good spirits when he, Edwards, and Whitehead's uncle, Robert Franken, arrived at O'Reilly Auto Parts on 16th Street in Orange. His plan was to exchange a part he'd bought earlier that day—a valve he'd realized he didn't need—for a new starter. But when the manager said he couldn't take the valve back because it had already been installed, Whitehead snapped.
Whitehead shouted that he hadn't installed the part, slammed it on the counter, and began cursing and calling the manager names. Wearing a greasy Jägermeister T-shirt and beige shorts, with hair down over his ears, Whitehead was no longer the clean-cut military man he'd once been. But with his long, swinging arms and booming voice, he could still intimidate. "I want my fucking money back, and I'll be fucking gone," he yelled, according to a statement by one of a dozen witnesses. As Whitehead continued to yell, the manager called 911 and described the irate customer across the counter: "Six-foot-three," the manager said. Whitehead butted in: "I'm fucking 230 pounds!" A customer behind him in line stepped up and asked Whitehead not to swear in front of his daughter.
That customer was Robert Arnold, an off-duty policeman who'd brought his teenage daughter to get a battery for her four-wheeler. Arnold grew up in Orange in a law enforcement family. His father had been a city policeman, and his uncle was still on the force. Arnold himself was a former state trooper, and two months earlier, after six years with the Orange Police Department, had become the first black officer in the department's history to reach the rank of captain.
"Nigga, I'll bust you in the fucking face," Whitehead said, stepping closer with his hands balled into fists at his side. According to some witness statements, Arnold identified himself as a police officer, but Whitehead's temper was unchanged. "What are you gonna do, fucking arrest me or something?" he yelled. "Get away from me, nigger."
"You called it," Arnold said, telling Whitehead to wait, and leaving his daughter at the counter with a store employee.
"Go ahead, you fucking coon," Whitehead yelled, continuing to spew hate. "I'll whip your ass," Whitehead told the manager. "I bet you're a queer, huh? You look like a fucking faggot." Edwards told Whitehead they should leave, and as they started for the door the manager reminded Whitehead to take the valve he'd left on the counter. Whitehead grabbed it and walked out.
In the parking lot, Arnold had gone to his Chevy Tahoe to get handcuffs and a flashlight. Witnesses say Arnold approached Whitehead. Whitehead yelled, "You gonna arrest me, nigger? You gonna arrest me, coon?" He bumped chests with Arnold, still yelling, and then walked back to Edwards' truck, which was parked by the store's entrance. Arnold followed him. Whitehead started to open the door of Edwards' truck and Arnold, fearing he might be reaching for a weapon, held the door to block his way. Searching his wallet for his police ID, Arnold first produced the wrong card, searched again, and then held up what most witnesses agree was his police ID card. (Edwards maintains that the second card was something else, and that Arnold never properly identified himself as an officer.) Arnold held out a pair of handcuffs and told Whitehead to put them on. "You're not even a cop!" Whitehead yelled. He continued shouting "nigger" and "coon" as he and Arnold bumped chests beside the truck. Whitehead leaned down and pressed his forehead into Arnold's. Stepping back, Arnold pulled a short-barreled .38-caliber pistol from his pocket and pointed it at Whitehead. "Go ahead, shoot me, motherfucker," Whitehead told him, swatting Arnold's arm.
"If you hit me, I am going to have to shoot you," the manager remembers Arnold warning. Whitehead lunged at Arnold and said, "I want you to put a bullet in my head, you fucking coon."
According to some witnesses, Whitehead then lunged again and reached for Arnold's gun. Arnold fired once, hitting Whitehead in the chest. (Edwards says Whitehead was already in the truck when he was shot; the pathologist who performed Whitehead's autopsy later agreed that Whitehead was likely seated when he was shot.) As blood began to soak Whitehead's T-shirt, Edwards says, his friend stood one last time and said, "Motherfucker, you just shot me." Edwards remembers Arnold's reply—"I damn sure did shoot you"—and the angry look on his face.
Four minutes and four seconds after his first call to 911, the O'Reilly Auto Parts manager called again: "I'm going to need a meat wagon with that, too, please." The first police car arrived moments later. Whitehead was pronounced dead soon after.
Early the next morning, Texas Ranger Ken Parks arrived at Orange police headquarters to begin his investigation, and offered officers some words of encouragement. "This is a good shoot," he said, meaning the shooting was justified, so his work would be brief. Parks combined the forensic evidence, 13 witness statements and his own interviews into a report released a few weeks later. Parks was a key witness—and possibly the only one—when a grand jury convened in November and decided that Arnold had been justified in shooting Whitehead.
It was only the third time an Orange police officer had killed someone in at least 25 years, and the shooting generated even more attention because the officer is black and the man he shot was white. Controversy grew after Edwards started speaking out, stressing that his friend had been unarmed and calling the shooting a murder. Without a criminal charge against Arnold, the town's attention turned to his boss, Police Chief Sam Kittrell.
Kittrell was a respected leader in Orange—in 2008 he'd been named the Orange County Record's Person of the Year—with a reputation for honesty under pressure. After more than 20 years as chief, he'd been quietly preparing for retirement, and in the week before the shooting he'd even tipped local reporters about his plans.
Kittrell grew up in Orange and was studying to become a teacher when he took a job as a sheriff's dispatcher. He later dropped out of school to take a job as an officer in nearby Vidor, a town still regarded as a hotbed of racial violence thanks in part to incidents Kittrell investigated during his tenure there from 1975 to 1987. Vidor had around 12,000 people at the time, and multiple chapters of the Ku Klux Klan. It was a different era in the police department, too. Kittrell remembers a shotgun rack on the wall with four slots but only three shotguns—the bottom rung held an electric cattle prod for interrogations. Kittrell broke the case of the 1976 murder of a Dallas police officer after hearing a Vidor teen named David Harris brag about having witnessed it. In Errol Morris' documentary about the case, The Thin Blue Line, Kittrell appears as the fresh-faced man of justice opposite the cynical Dallas legal machine that put the wrong man on death row.
Kittrell retuned to Orange at what he remembers as a low point in race relations between police and the black community. It was 1987 and the city seemed poised to appoint its first black police chief. Kittrell applied for the job as a sort of lark—he says he wanted to see what the process was like. Instead, he became the City Council's first choice, though the Council members knew he'd be a tough sell as a white man coming from Vidor. The Council chambers were overflowing on the night the council members were set to vote him in. Kittrell remembers a black woman telling Councilman Martin Thomen, "I want you to know that after this vote, if tonight I walk by your house and your house is on fire, and you're climbing out the window, I'm pushing you back in."
When he took the job, Kittrell ended the department's tradition of benign neglect in the projects on the city's east side. He met with pastors and established a community liaison position within the department. During his years as chief, he says, he hired more minority officers, including Arnold, than anyone before him. "I was hoping that Robert was coming along and that he would be a good leader and a source of pride for the department, and for the black community," Kittrell says now.
But at the end of his career in Orange, he faced a decision that would color his legacy and test the principles he'd sworn by: whether to follow the grand jury's lead and keep Arnold on the force, or fire him and set off a long, expensive fight with the police union. He explained his reasoning to a lawyer a year later: "I am a part of this community. I know the community, and I know the community as a whole would just not tolerate the fact that—you know, what kind of police department do you have if you have a person that can go out here and do wrong and a person dies as a result of that, and you're going to put him back here on the streets?"
Kittrell made his decision days after Arnold was no-billed by the grand jury. He suspended Arnold indefinitely—effectively firing him—and explained his reasoning in the form of a 38-page letter to Arnold, which he emailed to the press. Kittrell addresses Arnold in the second-person throughout, invoking witness statements and Arnold's disciplinary history, as well as Kittrell's private conversations with Arnold about what happened. Kittrell had called Arnold back for repeated interviews, trying to understand what made Arnold shoot, giving him the chance to assert that—as some witnesses claimed—Whitehead had reached for a gun. Kittrell says Arnold never said it.
In his open letter to Arnold, Kittrell focused not on whether the shooting was justified but whether Arnold had behaved in accordance with the department's standards. Why hadn't Arnold considered using a Taser instead of his gun? Why didn't Arnold wait for the backup he knew was on the way? Kittrell also reviewed incidents in Arnold's record he says amounted to a troubling pattern: the time he'd punched a girl in the face, and the time he'd swung a pipe at a violent suspect, but missed and broken the leg of his own uncle, who was also at the scene, instead. In each of those cases, Arnold had faced a disciplinary review and been cleared. Still, in his five years with the department, Arnold had racked up the department's highest rate of use-of-force incidents. In 2004, just before Arnold left the Department of Public Safety for the Orange police force, Arnold's wife said in an affidavit that he'd choked and hit her. Kittrell confronted Arnold about that incident, and Arnold reassured him that he didn't have anger issues. "I no longer believe that," Kittrell wrote in his open letter, "and I no longer have confidence in your ability to serve as a Captain in the Orange Police Department."
To those who viewed Whitehead's death as an injustice, there was some vindication in seeing Arnold let go. But they wanted more.
Ken Cavaretta was headed to work when he heard on the radio that his friend Whitehead had been killed. At his office that day, he was irate. Harold Hass, a retired Orange policeman who'd come by for his own benefits claim, overheard Cavaretta complaining, and the two talked about the shooting. When the grand jury no-billed Arnold in November, the two formed a team they called "Justice for James."
Hass says the chief should have insisted that someone other than Ranger Parks handle the investigation after Parks was so quick to declare it a "good shoot." Hass and Cavaretta believe District Attorney John Kimbrough went easy on Arnold to avoid conflict with the police union. They wanted Kimbrough to bring Arnold back in front of a grand jury, but they needed to find new evidence to convince him. They began re-interviewing witnesses, collecting news clips and compiling notebooks of information they felt had been overlooked or misrepresented in the press. After learning when and where an unrelated grand jury was meeting—a meeting room at police headquarters—they showed up with a local news reporter and hand-delivered the evidence they figured the first grand jury never saw.
Much about what happened in the O'Reilly parking lot was unclear, and there were details from various witnesses to support any view. Was this the greatest abuse of official power in Orange's history? Or was Arnold, having fired in self-defense, being forced to defend himself all over again? These questions turned on details like how, or if, Whitehead had lunged for Arnold's gun, whether Arnold ever showed his police ID, and whether Whitehead was under the influence of drugs at the time. The shooting even drew comparisons to the Trayvon Martin case, a counter-example of unpunished black-on-white violence. "Justice for Trayvon Martin? How about Justice for James Whitehead?" David Bellow wrote at the Texas GOP Vote blog. This story, Bellow wrote, was "about a black Orange, TX police officer, Captain Robert Arnold, who killed a white, unarmed war hero, James Whitehead, after Whitehead used a racial slur."
Two days after the shooting, Ranger Parks told The Orange Leader that "Racial comments simply had nothing to do with it," but Kittrell believes Whitehead's choice of words surely changed the atmosphere in the tense moments before Arnold shot him. "I think we had two angry guys out there," he says. Whitehead's friends and family believe it was his hateful language that set Arnold off. "That's basically what happened, is he got intimidated in the parts store, he felt belittled," Edwards says. "He'd just been made captain … and he was in front of his daughter when a guy calls him a jungle bunny or whatever, and it pissed him off. And he lost control."
In December 2010, about 100 of Whitehead's supporters—friends and fellow veterans, mostly—staged a protest with his family in front of the county courthouse. Cavaretta says more people would have come if not for the well-publicized hate speech that Whitehead had directed at Arnold before he was shot. Quanell X, a New Black Panther Party leader in Houston, asked about bringing a group to Orange as a show of color-blind concern for victims of police brutality. People with signs demanded "Justice for James" and Kimbrough's resignation. Whitehead's mother, Diana, made an impassioned plea for help, then led the crowd in the Lord's Prayer. The rally didn't change much, nor did the petition Whitehead's family circulated, or the candlelight vigils Whitehead's family hold on each anniversary of the shooting in the O'Reilly parking lot. Cavaretta says the vigils get smaller every year.
Whitehead's family was far from a united front, but in March 2011, James' long-divorced mother and father, his common-law wife, Karlan Jorgensen, and HeavenLeigh's mother, Jenny Hughes, banded together to sue Arnold and the city of Orange. They claimed Arnold had killed Whitehead "in cold blood," then "attempted to cover up" what really happened, with the city's help. Edwards hoped the suit would go to trial and finally force Arnold to take the stand and explain why he pulled the trigger. But 18 months later the case was settled out of court with a $630,000 award. Whitehead's daughter, HeavenLeigh, got 60 percent.
Arnold was still trying to get his job back. And while City Attorney John Cash Smith was helping defend Orange in the Whitehead suit, he was also arguing against Arnold in arbitration with the police union. The dual purposes created an odd alignment of loyalties. In a letter asking one of the Whiteheads' lawyers for the chance to interview the men who'd accompanied Whitehead to the store, Smith wrote, "I want to reassure them that our goals are the same with regard to Officer Arnold."
Smith says it's difficult to defend the firing of any officer in arbitration with the police union (see "Crimes Unpunished," July 2013), where the decision rests with a "fact-finder" the union must agree to. Smith says arbitrators tend to side with the union if they want repeat business, and says the city has about a one-in-three success rate in grievance hearings with the union. Like Kittrell, Smith approached his task narrowly, seeking not justice, necessarily, but an end to the ordeal. "My instructions [from the City Council] were, from the very beginning: appeal, and do your best to make sure that we never get him back," Smith says. "It's a small police department, and to take him back? We could never put him on the street again."
The arbitration hearing lasted four days, and though Arnold never testified, it was the closest thing to a trial the case ever got. Vernon Whitehead turned up and watched Arnold from across the room. Two witnesses, one testifying via video from a Louisiana jail, said Ranger Parks had misquoted or twisted their statements. Several officers dropped in to support Arnold. The arbitrator, a retired Air Force major general named LeRoy Bartman, sided with Arnold and ordered him back to work. But he did so on technical grounds, saying that Arnold hadn't been properly notified of his suspension and that the department's internal investigation had been procedurally flawed. Still, Arnold was now twice-vindicated. The city appealed, and a district judge sent the case back to arbitration, setting up another long fight over whether Bartman, or another arbitrator, should re-hear the case. The larger questions—Who was the real victim? What would justice look like? Who should provide it?—remained unresolved.
"This whole incident is a human tragedy," Smith wrote in a statement after the hearing. "A 28 year old man was deprived of the rest of his life, a 3 year old daughter doesn't have a father, two parents have lost their son, and a police officer's career has been ruined—all because of an incredible lapse of judgment in less than 4 minutes of time."
That the city of Orange had been revealed as intent, almost from the start, on firing the highest-ranking black police officer in its long history prolonged the fallout. In May 2011, Arnold filed a discrimination complaint with the Equal Employment Opportunity Commission and followed it with a federal civil rights suit a year later. Arnold enlisted a Beaumont law firm with experience in East Texas civil rights causes, led by former Democratic state Sen. David Bernsen and his son Cade, whom David Bellow at Texas GOP Votes somewhat mind-bendingly described as "the white Al Sharpton."
Arnold had been no-billed by a grand jury and reinstated by an arbitrator. He'd always scored "good" or better in performance evaluations and been cleared in every excessive-force investigation. Arnold cited a commendation from Kittrell in 2008 that called him "an excellent role model for other officers and to the citizens we serve." The city's behavior all along, Arnold's lawyers wrote, "was arbitrary and capricious and designed solely with one intent in mind—to fire Arnold."
For more than a year, the Bernsens argued that Kittrell had meddled to secure a damning result from the department's internal investigation, that he'd manipulated public opinion by releasing Arnold's suspension letter to the media before Arnold had seen it, and that throughout his tenure he'd neglected the city's own affirmative-action policy requiring him to hire officers representative of the city's population. One-third of Orange's population is black, but just 11 of the 85 officers Kittrell hired are. In his defense, Kittrell says, "You can't go to a department anywhere, East Texas, West Texas, wherever, that that's not the hardest thing in the world, to recruit minority applicants."
Kittrell, Hass and others told me that police get no special protection under Texas law for killings. But in practice, police clearly do have advantages, like unions, collective bargaining agreements, and greater trust from jurors to help them keep their jobs. Arnold's lawyers cited times when the department had disciplined white officers less harshly as evidence that Arnold had been treated unfairly. Evidence of racism may not have been obvious, but the lawyers claimed it was evident in the department's pattern of behavior. David Bernsen put the argument to Kittrell during a deposition: "Would it be fair to say … you had already made your mind up that in your watch, in your town, in your department, based on your training at Vidor, you weren't going to let a black man shoot a white man and get away with it?"
"That's totally wrong," Kittrell replied.
The city had been squirreling away Arnold's pay every month since his suspension, anticipating that it might someday be needed for a settlement. By November 2013, that pay added up to $300,000, and when the Texas Municipal League—which manages an insurance pool for cities facing civil suits—agreed to kick in $300,000, it amounted to a settlement offer that Arnold would accept. The key condition of the settlement, Smith says, was that Arnold could never work for the Orange Police Department again.
Cade Bernsen believes it's the largest civil rights settlement ever extracted from the city of Orange. James' sister Boyett calls it blood money. "He got paid to kill my brother," she says—and almost exactly the same amount the city paid Whitehead's family to settle their lawsuit. The settlement with Arnold appears to have ended the courts' involvement in James Whitehead's shooting, and with it all hope of further resolution.
Since nobody else was held responsible, the VA considers Whitehead responsible for his own death, so he's ineligible for death benefits. "It makes me sick how proud he was to be an American, to be a Marine," Boyett says, "and what have they done for him?" On disability, Cavaretta says, Whitehead could have received $1,700 a month. Dead, he doesn't qualify for a military headstone.
HeavenLeigh, now 7, will get her share of the family's settlement in structured payments beginning when she's 18. For now, Jenny Hughes is raising her on Social Security benefits and the little money she makes cleaning houses. Hughes remembers a day when she got pulled over with her daughter in the car, and HeavenLeigh shook and screamed at the sight of the police officer outside. "She does not trust y'all," Hughes had to explain. "You broke her trust."
Kittrell has called the shooting the worst thing to happen in his career. "It certainly made it different leaving," Kittrell says of his own retirement in November 2010. The last time he visited the department, two of his dispatchers turned their backs and pretended he wasn't there. "It stings," he says. "I don't even like going back." Still, at the local Walmart or the county courthouse, he says, he's gotten nothing but thanks for letting Arnold go.
Arnold wouldn't speak to the Observer for this story, but his lawyers say that since he lost his job he's been cleaning rail cars for work, hoping another department, seeing the size of his settlement as evidence of his innocence, will take him on. He's applied, with no luck so far, for at least 10 other law enforcement jobs around Texas.
"The people that were suing him were painting him out as a devil," city attorney Smith says, "and when we were arbitrating it on the other side, the Bernsen firm was painting him as the guardian angel of law enforcement, and how he's been so terribly wronged. Fact of the matter is, those two extremes, the truth lies somewhere in the middle. … It was never heaven and hell."
Correction August 14: A caption below Whitehead's photo has been corrected—it is his driver's license photo, not a booking photo.