In America's Greatest Suburb, Cheers and Jeers for Allen ISD's Building Projects
New residents love their $60 million stadium, but the school's plans for a $40 million 'bus barn' are dulling this dream community's luster.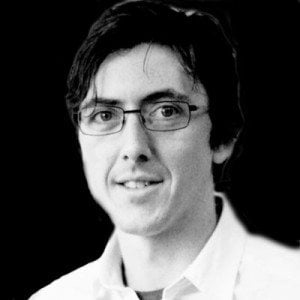 It's a hot Thursday night in late August, and it feels like everyone in Allen, this far north Dallas suburb, has crammed in to check out their new stadium. Folks who've come early snagged prime seats on the lower deck, while season ticket holders mill around the upper tier to see where they'll be sitting on Friday nights. Around 10,000 people have shown for the fall pep rally.
The concourse feels like a 30-foot-wide high school hallway, crammed with teenagers in Allen Eagles deep reds and blues, girls in braces, boys with Bieber-y helmets of hair. They travel in small packs, greeting friends with elaborate rounds of hugs. Team boosters are selling $25 hats that commemorate Allen's firstyear in this long-awaited park.
On the field an expanse of rich green turf that bristles and gives almost like the real thing, the country's biggest marching band warms up the crowd. Athletes and cheerleaders gather behind an end zone. From here, it's possible to take in the scale of this place: double-decker grandstands and a three-story press box on top of those, a 3,000-square-foot video scoreboard looming over the children below. Seating for 18,000 and standing room for around 12,000 more. There are a few ads on the walls, but not many, so the perfect cut stone, red brick and brushed steel construction, the sharp angles and the lines that go on and on, suggest an impossibly large toy.
This stadium has been national news since the district unveiled its plans three years ago. Typically, the stories combine a little hoo-boy bigger-in-Texas wonder with hand-wringing about where schools spend money these days—an easy mark, given the stadium's $60 million price tag. The locals offer a defense. Their old field was a dump, they say, a little 40-year-old park with rented bleachers. By refusing to slice their town between separate high schools with separate teams, Allen is keeping its unified identity intact, and it's saving money too. Better one stadium at $60 million than two or three at $45 million apiece.
If it feels a little bit like showing off, well, that's Allen too.

On the north promenade, Clint Ralston is watching the marching band, another enthused parent soaking up the good vibes; his son's down there somewhere, but he lost track. Ralston grew up in Garland, an immediate suburb of Dallas, and remembers trips north to present-day Allen, where he and his friends would hunt ducks in the open fields. He sells office equipment now, and he and his family moved here five years ago. He says they barely snapped up their season tickets before they sold out. This stadium is a pretty fancy place, he allows, but not inappropriate. "I think it's kind of the culture out here that they're trying to build. If you look at the city in general, they're not trying to be another 'me-too' out here. They're pumping it up," he says. "It has everything big, but it has that small-town American pie atmosphere."
Allen, this little slice of Collin County 25 miles north of downtown Dallas, has spent the last five years or so diligently perfecting suburbia—a retreat for financial planners and engineers who aren't about to retire, but still want the nice things they deserve. Plano is old news. Frisco and McKinney can only look on with envy. Even today, new McMansions rise from bare fields charted with saccharine-quaint street names. The town boasts upscale shopping centers, as well as its own outlet mall. NFL celebrity Terrell Owens played for Allen's arena football team, for a little while anyway. They named their minor league hockey team the Americans.
Neither has topped the thrill the 2008 high school football team brought the town with its state 5A championship, proof this town had the biggest and the best. With impeccable timing, the school district put a bond issue on the ballot the next spring for a new stadium, which 64 percent of the voters approved. The $119 million bond covered a new school theater too, as well as a new "transportation facility."
The new theater is already standing, not far from the stadium, but a band of new Allen residents has set upon the transportation hub in the last year, opening a new front in the fight over school spending. Most of the critics weren't around for the bond vote, and didn't know the district's plans when they bought homes near the prospective location for the complex they derisively call "the barn."
Allen ISD is planning a new complex to house its bus fleet, with a maintenance shop and fuel tanks, along with its foodservice operation, with freezer space so the school can buy food in bulk. The cost: between $30 and $40 million. The district's transportation hub today is a parking lot in Allen's southeast corner that can't hold its 120 buses. The office is a doublewide trailer. These plans are a logistical improvement, a way to ease little headaches and inefficiencies. The district says it'll save $140,000 a year.
And it seemed innocuous enough until a year ago. That's when the outrage began about the cost, the traffic, the diesel fumes and the risk of putting fuel tanks next to an elementary school. It also happened to come from folks whose well-preened vision of life in Allen didn't include a view of a bus yard.
Robert Goldsmith is one of them. A financial advisor who grew up in New York City before moving to Los Angeles, he and his wife chose the house they wanted to build before they knew where they'd build it. They found a good deal on a plot of land in west Allen, and moved from California in 2009.
"I remember coming up [US] 75 with my wife, and we knew we were getting off at Stacy Road, and we looked and we saw"—he says it with evident shock—"trees. And literally, we said to each other, are we nuts?" It wasn't long before the trees gave way to the town of his dreams. Sitting in a bright frozen yogurt shop in a still-new strip mall, Goldsmith recounts his luck.
"I can drive six to eight miles to watch a minor league baseball game. I can come to the movies right around the corner… The restaurants here, Bailey's, Patrizio's, even the top chains, the Olive Garden, it's phenomenal. You don't have to leave. You can literally stay within six to 10 miles," he says. "I didn't know it was going to be this good."
Now he worries the school district's ambitious bus depot plans could mar the idyllic scene. "I don't think anybody in America, if you're building a residential district, would want to have a bus depot plopped down in the middle of them," he says. Like others who've signed petitions, joined the Stop the Barn Facebook group, argued before the school board and alerted local TV news, he says this isn't just about keeping an eyesore out of his backyard.
Goldsmith's greatest concern is the bus depot's $40 million cost. Spending that much on something that won't help kids read, or pay teachers more, or better outfit the school police, is just a waste, he says. "They keep getting more money, but the question is, where does it stop?" he wonders. "It seems a little arrogant."
That argument has gotten the most traction statewide, from conservative groups ready to pounce on any sign of school waste. The Texas Public Policy Foundation's Texas Budget Source, Empower Texans and Americans for Prosperity and its Red Apple Project have all seized on the "bus barn" debacle as proof that schools already have more money than they know what to do with.
Allen ISD spokesman Tim Carroll says there may be ways to spend less than is budgeted, but not much. "It's not like, 'Can we take out the granite countertops?' or something like that," he says. The schools can't spend the money for any purpose but the one written into the bond—no bus depot money can help pay for a new school or higher teacher pay. And at this point, he says, there's no other location left for the depot. "Everything in Allen is planned. There's not a piece of land in Allen that's not already owned and ready to roll for somebody else."
Then there's the risk of real disaster. Goldsmith says the school board hasn't explained to residents how it's going to keep the kids at Beverly Cheatham Elementary safe if there's a gas tank explosion at the bus depot 1,000 feet away. Around 200 parents turned up at a school board meeting in October 2011 to raise that issue. Tom Chun, another activist, came armed with an EPA study to back them up. Anti-bus-barn activists have turned up almost every month since then. Earlier this month, after another board meeting and another vote to push on with the bus depot, Allen resident Michael Myers circulated a letter he sent to board president Ken Helvey, complaining of "the board's lackadaisical attitude towards the safety of the students."
"Having spent some time in the military I am well grounded in the affects [sic] of a blast zone," he writes, in part. "I would suggest the board look at some of the videos captured in Iraq when tanker trucks exploded next to commercial hotels and barrier systems."
"This is why it gets kind of weird," Carroll says. In his estimation, the opposition consists of a small group of folks who'll say whatever it takes to keep the depot from getting built. "It's about 15 people and they've really been pumping the well for months now." That includes scare tactics about aboveground tanks or gas line explosions, despite the district's plans to house fuel—not natural gas—in tanks kept below ground. A handful of schools in the district already have gas stations next door with underground fuel storage. But Carroll knows the district can't be content to look indifferent to kids' safety.
Though the project has slowed, the district is working on its plans for the bus depot now. Carroll guesses construction could begin next spring and finish in 2014. The anti-barn crusaders have talked about legal action, but sound generally resigned to the fact that the district doesn't need any approval from them at this point—they got all the votes they needed back in 2009.
"I can't believe I'm fighting with my school board not to put a hazardous facility next to my elementary school," another Stop-the-Barn'er, Stacey Schultz, laments. "They'll argue they need a place to store the buses—well, build a fence around the stadium parking lot."
With a big win over defending state champs Southlake to open the season, and two more wins since then, the Eagles hope they can thank the town for their new stadium with another state championship. So far, they're ranked second in the state.
"Everyone gives us a hard time because we built a big new stadium and times are rough," says Allen Eagles booster club president Wes Bishop. He says he moved his family from Wimberley so his son could be a part of a 5A football program, and live in a place so committed to its school system. The way he sees it, the stadium is for everyone. "You're hearing people that have never been to a football game, don't have kids in the system, buying tickets," Bishop says. "Why? Well, my tax dollars are paying for it. It's a great Friday night out. It's cheap."