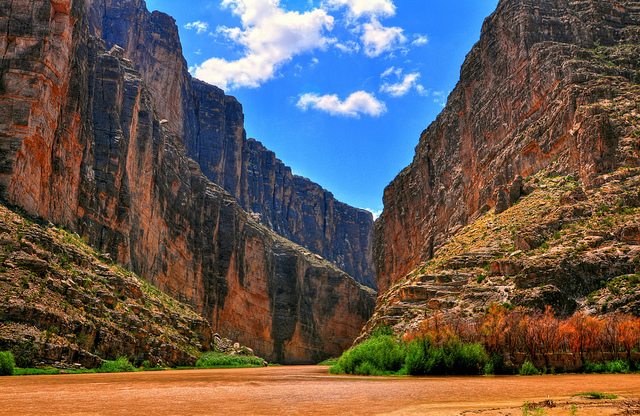 'The Hour of Land,' Terry Tempest Williams' Love Letter to National Parks
Trump's attacks on public lands have given new urgency to Williams' work.
President Trump is not a fan of our public lands. In April, the president ordered an unprecedented review of 27 national monuments. He's said that the designation of Bears Ears National Monument, a 1.4-million acre Utah site sacred to Native Americans, "never should have happened," and he may well earn the dubious title of being the first president ever to abolish a national monument.
The American public disagrees. In 2016, the National Parks Service (NPS) centennial, a record 330 million people visited the 417 NPS sites. A recent survey by researchers from Colorado State University and Harvard University found that 95 percent of respondents believe protecting the future of parks is important. Yet Trump has proposed slashing the already-lean NPS budget by 13 percent.
The Hour of Land, environmental writer Terry Tempest Williams' love letter to the national parks, was published last May, when Trump still seemed like a long shot. His attacks on public lands have given new urgency to Williams' work. The celebrated writer and environmental activist, who will speak at Book People in Austin Thursday evening, takes readers along with her to 12 parks in this motley collection of essays, poems, photographs, emails and naturalist's notes. She visits sites as disparate as the Gettysburg Battlefield and Gulf Island National Seashore, Acadia National Park and Alaska's Gates of the Arctic.
In Big Bend National Park, Williams points out beauty in minute, even ugly, details like rotting plants. "Spent agave looks like rib cages pried open by ravenous coyotes," she writes. "Prickly pear pads, succulent and plump, decompose into a structure resembling lace."
In addition to being poetic, Williams is always political. She writes imploringly about the forces that threaten every park she visits: oil and gas, climate change, commercial development. Lamenting the possibility of a U.S.-Mexico border wall bisecting the Big Bend, she notes that its construction would displace not just humans, but also "coyotes, jackrabbits, javelinas, ring-tailed cats, kit foxes, mountain lions, bobcats and deer."
She finally finds peace, as so many have, on the sandy hike down Santa Elena Canyon. In an era of shrinking glaciers, disappearing species and short-sighted politicians, there's some comfort to be found in the vastness of geologic time. "Most deserts have a memory of the sea and here is no exception," Williams writes. "Fossils embedded in the limestone create an ancient brocade woven through the stratigraphy of stone. … We can walk no farther. I sit on the sand and focus on the river. Standing waves become my meditation. If the world ends, let me be here."
Photo courtesy Gary Nored/Flickr