Greg Abbott Proposes Statewide District for Struggling Schools
In other states, the school turnaround strategy has meant major charter school expansion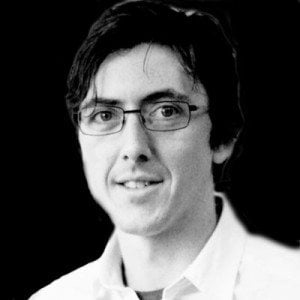 One of the Texas Legislature's more entertaining moments in 2013—before, well, you know—was the late-session fight in the House over a bill creating the "Texas Achievement School District," to centralize school turnaround efforts across Texas under a single superintendent.
Sen. Royce West and Rep. Harold Dutton, both Democrats, authored the bill, which would create a sort of intervention program for struggling elementary schools. Elementary schools with a track record of low performance would be temporarily removed from their local districts, and placed under a state superintendent, who'd have broad authority to replace staff, begin new programs or hand control over to someone else. Or, as Dutton explained on the House floor in late May, "We let a school get so sick we basically take it to the cemetery. … Let's take it to the emergency room, where we can diagnose it and then fix it."
The bill had already passed the Senate at that point, but it was killed by a procedural move that night in the House. What made the debate so interesting, as the Tribune's Morgan Smith pointed out at the time, was that Dutton's effort was stymied by a group from within his own party, led by Houston Democrat Armando Walle.
The concern, voiced by teacher groups as well, was that schools placed in the Achievement School District—though they'd remain nominally under state control—would be handed off to charter school operators; that the "emergency room" Dutton alluded to would be staffed by "doctors" from KIPP, Harmony or some other big charter chain, while elected school trustees and public employees at the school district were pushed aside.
That's exactly what happened in Tennessee, which has its own achievement school district, and Louisiana, where a "recovery school district" covered New Orleans after Hurricane Katrina. In both cases, school "recovery" has been accomplished with sweeping charter-school takeovers. Michigan and Virginia have their own versions now, too.
West and Dutton's bill anticipated that possibility in Texas, naming the conditions a charter operator would have to meet before assuming control of a public school in the achievement school district.
Though clock ran out on their effort last year, today Greg Abbott has revived the proposal, by including the Texas Achievement School District in the second half of his campaign's education platform. As governor, he says, he'd embrace the "innovative reform" laid out in the bill last session—West and Dutton must be gratified to hear that!—with a provision that any reforms, like new teachers or charter school operations, could remain in place even after the school is returned to its home district.
(Sen. Wendy Davis, Abbott's Democratic opponent in the governor's race, voted for West's bill in the Senate last session.)
Abbott credits the recovery district in New Orleans with raising that city's graduation rate, and says the Tennessee district "has had a profound effect on the public school system, particularly in Memphis," going on to quote from a 2013 story in the Atlantic. He does not quote that story's sub-hed: "Tennessee's new Achievement District gives control of some public schools over to charter networks, with mixed results."
Get ready to hear a lot more about the Achievement School District idea here in Texas. It's already been a banner week for the idea, after it came up Tuesday in an interim House committee hearing on school turnaround ideas. Representatives from Texans for Education Reform—the new group with deep pockets and close ties to the better-known Texans for Lawsuit Reform—turned up to make the case for an achievement school district there, too. As the Dallas Morning News' Terrence Stutz reported:
"We have to think about morally responsible timelines for intervention at low-performing schools," the group's executive director, Julie Linn, told the panel. "We want to create opportunities rather than close down these schools."
As Stutz notes in his story, Texans for Education Reform spent almost $650,000 on lobbyists last session, and has spread around nearly $1 million in campaign contributions this cycle. West and Dutton each got $10,000 of that.