Greg Abbott Kicks Off Campaign with a Feel-Good Family Affair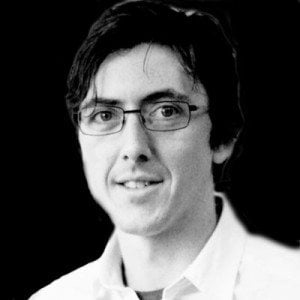 By the time Greg Abbott came onto the stage in San Antonio Sunday afternoon, his most enthusiastic supporters in the front rows had been waiting in the sun for nearly three hours.
"I know it's hot," he told them, "but not nearly as hot as this campaign's about to get." The crowd of a few hundred went wild.
Filling a plaza in La Villita Arts Village a few blocks from downtown, they had their Greg Abbott paper fans to keep them cool—tea-party yellow with the slogan "Fast Cars, Firearms & Freedom-It's a Texas Thing"—and all the "Abbott for Governor" campaign stickers they could ever want.
"Been waiting on this a while?" I asked an enthusiastic red-coated woman in the front row.
"Twenty years," she answered right away—she knew Abbott back when he was a state district judge in Harris County.
Most of the state is probably more familiar with him simply as a gleeful foil to the Obama administration, so Abbott spent most of his first official campaign appearance—on a multi-city tour that continues today in Houston—on a more personal than political note. He asked the people of Texas to elect him governor, but he sounded like he hoped to be their new best friend.
His 16-year-old daughter Audrey introduced him onstage. He told the crowd about his proposal to his wife Cecilia, and waxed poetic about the marriage he described as the combination of two different houses—one Anglo, one part-Irish and Hispanic—built on the same principles. "Dos casas pero una fundación," he said. "The story of my family is as old as the story of Texas itself, the uniting of cultures to form one unique people." He told of a childhood split among Texas cities and full of properly Texan youthful endeavors like Little League, Boy Scouts and guns.
By the time he got to the story of the falling oak tree that left him paralyzed—"on a steamy summer day almost identical to this," 29 years, to the day, before his campaign launch—the crowd had already heard it twice, once from Abbott himself in a campaign ad played on a giant video board.
"Texans may get knocked down, but we always get back up," he said, repeating a slogan he has used before to universalize his story of overcoming adversity. The crowd ate it up, along with another line building his image as a political fighter and showing that he'll joke about his disability: "Too often, you hear politicians get up and talk about having a spine of steel," he said. "I actually have one, and I will use my steel spine to fight for you and Texas families every single day."
Abbott didn't offer much more substance than that as to what his Texas would look like. He correctly surmised that "water supplies are too low," many roads need fixing and "our schools can do better." Of course, he'd already noted that the sun is hot.
He suggested his time as governor would generally be spent like his time as attorney general, screwing with the federal government and talking about guns—and that's all this crowd needed to hear. Each mention of suing the Obama administration got a cheer almost as loud as the time someone mentioned Ted Cruz.
He closed by proclaiming his devotion to "the ideals and values of the greatest people to inhabit this earth, the people of Texas." As the crowd cheered, before his friends and family joined him onstage, he finished revving up the crowd with a perfect couple of words for the occasion: "Texas! Texas!"