For the Devout Driver On Your List: Christian Texas License Plates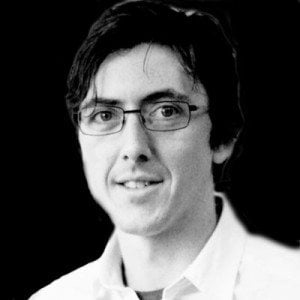 UPDATE (11:49 a.m.): The board approved the plate by a 4-3 vote this morning, after considering an online poll in which 116 of 120 users opposed it.
POSTED EARLIER: It's been a big year for fights over what does and doesn't belong on Texas license plates.
"Choose Life"? OK, said the Legislature. Confederate flag? Not so fast, said the state Department of Motor Vehicles board.
Both of those calls came only after big, nasty controversies, but tomorrow the board will decide whether to let Texas issue plates featuring three crosses on a hill, and the odds are good it'll do so quietly.
One woman hoping to change that is Susan Pintchovski, state co-chair for the National Council of Jewish Women. In November, Pintchovski issued an alert over Facebook, hoping to drum up opposition to the plate, which has been dubbed the "Calvary Hill" design.
Overwhelmed by folks who'd come to comment on the Confederate plate, the board put off its vote on the "Calvary Hill" plates until its next meeting, which is tomorrow. Once again, Pintchovski has been rallying the troops to come tell board members that the state shouldn't be in the business of printing plates with with Christian imagery.
"This is a very important issue, especially here in Texas, because we're always struggling with the [State Board of Education] and crossing those boundaries," she says. "This one's pretty clear cut—it's a violation of the First Amendment."
You can already buy a plate for your car that says, "One Nation Under God," but this one, with the crosses on a hilltop and the slogan, "One State Under God," gives too much preference to Christianity.
"That is absolutely giving preference," she says, "and the best way to protect religious freedom is to stay away from all matters of faith."
I first wrote about the plate in October, for the American Independent. Matt Rocco, one of the guys behind the design, told me then there's really no constitutional problem here, at all.
"There's people in Texas that are passionate about their faith, and this plate may appeal to them. If it doesn't appeal to them, then don't buy the plate. That's how I feel," Rocco said. "Based on the market research that was done on this plate, it's something that should be popular."
Rocco is CEO of Etech, the company that partnered with the state to help sell more custom plates at MyPlates.com. He's also a board member at Glory Gang Ministries, a Nacogdoches youth ministry whose name doesn't appear on the design, but which will get a cut of the profits from any of the plates sold.
In its effort to help raise money for the state, MyPlates.com has already done plenty to lighten up your car's mid-rear bumper. You can argue that Dr Pepper has some claim to such prime real estate on a state-produced tag, but what about RE/MAX?
South Carolina's attempt to print license plates with a cross was successfully challenged in federal court two years ago, and a proposal for an even more Jesus-y design failed that year in Florida's legislature.
But the public-private partnership that heped put a Mighty Fine Burger on some of our license plates could do the same with the cross.