Fire? What Fire?
NULL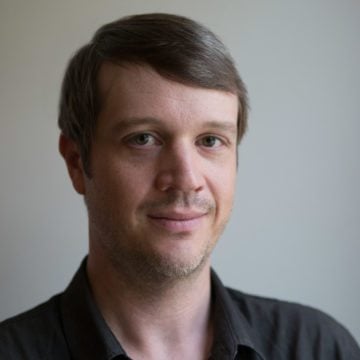 Documents obtained by the Observer through state open-records law show that during a serious refinery fire and toxic chemical release in July, officials at the Texas Commission on Environmental Quality were slow to respond, had difficulty getting the refinery to cooperate and, at times, seemed more concerned with media coverage than public safety.
At 8:45 a.m. July 19, a mechanical failure at Citgo's Corpus Christi refinery caused a fire, severely burning one worker and leading to a huge, 4,000-pound release of hydrofluoric acid, an extremely dangerous, potentially deadly chemical. (See "The Fire This Time," Aug. 21.)
E-mails reveal that hours after the fire started, Susan Clewis, the Region 14 TCEQ head, still had little idea what was transpiring. In one e-mail, almost three hours after incident began, Clewis wrote that she was "walking into the Harry Potter movie."
"Apparently there is a fire at CITGO," Clewis wrote in that same e-mail to Donna Phillips, the area head for the Texas Coast and East Texas. The e-mail states that an agency employee had called Larry Elizondo, a Citgo spokesman and Corpus city councilman, but "he refused to give [the employee] any information."
"We think the fire is out but not sure," Clewis wrote. In fact, the fire, which burned for three days, was visible from miles away. By the time Clewis was writing, the Corpus Christi Caller-Times had already posted a story about the incident.
In other e-mails that day, TCEQ officials show more concern with how the media would report the event than adequately responding to the toxic chemical release. "With the media attention this event is getting, I think it would be best to conduct air monitoring," Kelly Ruble, a Region 14 employee, wrote to Clewis and Phillips at 3:41 p.m., nearly seven hours after the fire started. "The old saying 'negative data is better than no data.'"
But TCEQ didn't test for HF or many other key pollutants that could have escaped the refinery. Neither TCEQ's 16 Corpus-area air monitors nor its mobile monitoring equipment is capable of measuring for HF.
"At the time of this email, the investigator had been to a couple of the target neighborhoods and had not measured any VOCs or H2S [volatile organic chemicals or hydrogen sulfide] at those locations," Phillips wrote on the evening of July 19.
It's no surprise that TCEQ didn't find hydrogen sulfide, says Neil Carman, a former state environmental regulator, who's now an air pollution expert with the Lone Star chapter of the Sierra Club. H2S isn't even present in the process unit where the fire and chemical release occurred, according to Carman. (TCEQ did not respond to requests for comment.)
TCEQ and Citgo maintain that the wind carried the HF away from surrounding neighborhoods, but nearby residents reported some health effects from the fire.
And while Citgo tested for HF (and reported only one positive reading, of 5 parts per million several hours after the fire started), the documents indicate that some of its HF-monitoring equipment was destroyed in the fire and may have been out of commission for days.
OSHA, the U.S. Chemical Safety Board and the United Steelworkers are all investigating the Corpus incident. The Steelworkers have called for a nationwide phase-out of HF, pointing to the chemical's danger to workers and residents.
"The whole thing looks like the Keystone Kops," said Carman, who reviewed the documents. "I find it shocking that the state environmental agency is so poorly equipped to respond to serious refinery chemical plant accidents and fires."