Enough with the Custom License Plate Culture War
Board members ask: Is all this trouble really worth the money?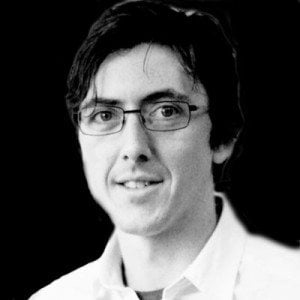 Since the Texas Department of Motor Vehicles board approved a Christian-themed license plate design last week, the news has snowballed into a familiar national story about Texas, another window into how our culture wars are coming along.
(Folks from the Liberty Institute and the Texas Freedom Network even got to air their differences about the plate on CNN today.)
Most of those stories, though, barely waded into the weird conversation that preceded the narrow vote. The board heard from two speakers, one in favor and one opposed. Members basically wrote off the comments left online (116 against the plates, 4 in favor), because they couldn't be sure how many were unique votes, and then because there are way more than 120 people in Texas, anyway. Some board members questioned whether they had any business deciding such a touchy matter in the first place.
"If one member of the public is offended then we're not supposed to approve these plates," offered board member Raymond Palacios, an El Paso auto dealer. Others said that in a state this big, someone's bound to be offended by anything.
The then they said to hell with it all and voted, 4-3, to approve the plates.
It's still left some appointees to the nine-member board wondering why they keep being asked to make touchy decisions like this. Last month, the board unanimously shot down a custom plate design featuring a Confederate flag. The Sons of Confederate Veterans, which would have benefited from the plates' sale, took the state to court over that decision.
Nacogdoches' Glory Gang Ministries—a small nonprofit that serves at-risk kids—now figures to make a handsome haul from sales of Texas' new Christian license plates, which feature a silhouette of three crosses on a hill and the words, "One state under God."
"These plates are now becoming people's easels—they're easels for adornment, and I don't know that was ever really the intent," Palacios says, in an interview after the plates' approval. "I think the original intent of this program has gotten somewhat out of hand."
"I'm not really in a position to say, 'This is a worthy cause,' or 'This isn't.' It puts us in a very, very precarious position," he says.
"It's become absurd," says Galveston County Tax Assessor/Collector Cheryl Johnson, who also sits on the board. "We've got hamburgers, we've got Dr Pepper. It doesn't even look like a license plate anymore."
She's not the only one who thinks so, either. "We're getting a lot of complaints from law enforcement that they can't even recognize a Texas tag," she says, and that's why she won't be voting in favor of any more custom plates.
As a strict constructionist, she doesn't think anyone but elected state officials ought to be handling the controversial decisions the DMV board's been asked to make lately. "We're kind of untouchable on that board," Johnson says.
The Legislature can still create plate designs, as it did with the "Choose Life" plates earlier this year. But thanks to a private partnership to sell plates through MyPlates.com, all sorts of corporations can get their own designs if the DMV board approves them.
Under a five-year contract with the state, MyPlates.com has generated $7 million so far, and says it's still on track to hit its $25 million target by 2014.
But if church-state separation groups sue over the Christian plate—as they did, successfully, in South Carolina—Johnson wonders whether that deal's still going to look so smart when the legal bills come due.
"As it is right now, it's basically a free for all," Palacios agrees. "We have to ask ourselves, is it really worth the revenue we're bringing in?"