Prairie View Students See Long Lines as Waller County May Elect First Black Sheriff
Student turnout is key for the man who could be the first black sheriff in the county where Sandra Bland died.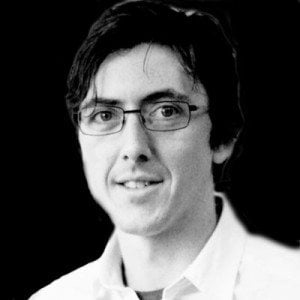 PRAIRIE VIEW — More than 100 students were lined up to vote early this afternoon at an auditorium at the Prairie View A&M University student center. The line moved slowly and just kept growing as I walked around talking with folks. It's the only polling location on the campus of this historically black school, and it's especially significant this year. In March, student activists had to fight officials in surrounding Waller County to open the polling place for the primaries.
Decades ago, Prairie View students marched to defend their voting rights, accusing the mostly white county leadership of obstructing the student vote by limiting the number of polling places, locating polls far from campus, or limiting the hours for early voting. On Monday, the U.S. Department of Justice announced that Waller County is one of three Texas counties — along with Dallas and Harris — where it would be dispatching election monitors.
I caught no sign of those monitors at the student center — presumably, they keep a lower profile than the United Nations' blue helmets — but did meet Morgan Jackson, the Student Government Association's president pro tempore, who'd been part of an effort to get students registered to vote in Waller County. The student government organized voter registration drives, led a march to the campus polling place during a two-day early voting period last week, and held a block party to get students excited about voting today. In 2012, students turned out to vote for Barack Obama, she said, but this year Donald Trump has been fueling the turnout. "It's because of Trump's beliefs — that's what's getting us out there," she said.
Jackson told me time seemed to be the biggest roadblock she saw to student voting — she has classes till 4 p.m. each day and then has to go to work. She said she'd like to see the university cancel classes on Election Day to let more students vote.
Student turnout in Prairie View could be key to one local race in particular, where Democrat Cedric Watson is running to become the county's first black sheriff. Watson's opponent, Glenn Smith, was the sheriff when Sandra Bland died in the Waller County Jail in 2015. From the student center, I drove down the street that's now called Sandra Bland Parkway, crossed Highway 290 and visited Prairie View's other polling place, at City Hall. There I met Herschel Smith, who is running for re-election as constable, and told me he wishes Watson had been bolder in his campaign against the sheriff.
Smith said he's worried that, despite the sheriff's role in jail oversight, his handling of protests around Bland's death, and the court settlement that ended the civil case brought by Bland's family, Waller County voters will rubber-stamp a third term for the sheriff. "For them to elect him, they're saying it's alright in this county to be a racist," Smith said.
"Watson has been really good at not being controversial. But he should be controversial," he told me. "I want to know where we are as a community."
He likened Watson's approach to Hillary Clinton's decision not to "go low" in her fight against Donald Trump. "A lot of people are saying Hillary should have taken more of a low road." Tonight, he said, we'll know whether those decisions were the right ones.